EDC NY 2016: 10 Must-Catch Acts at Electric Daisy Carnival New York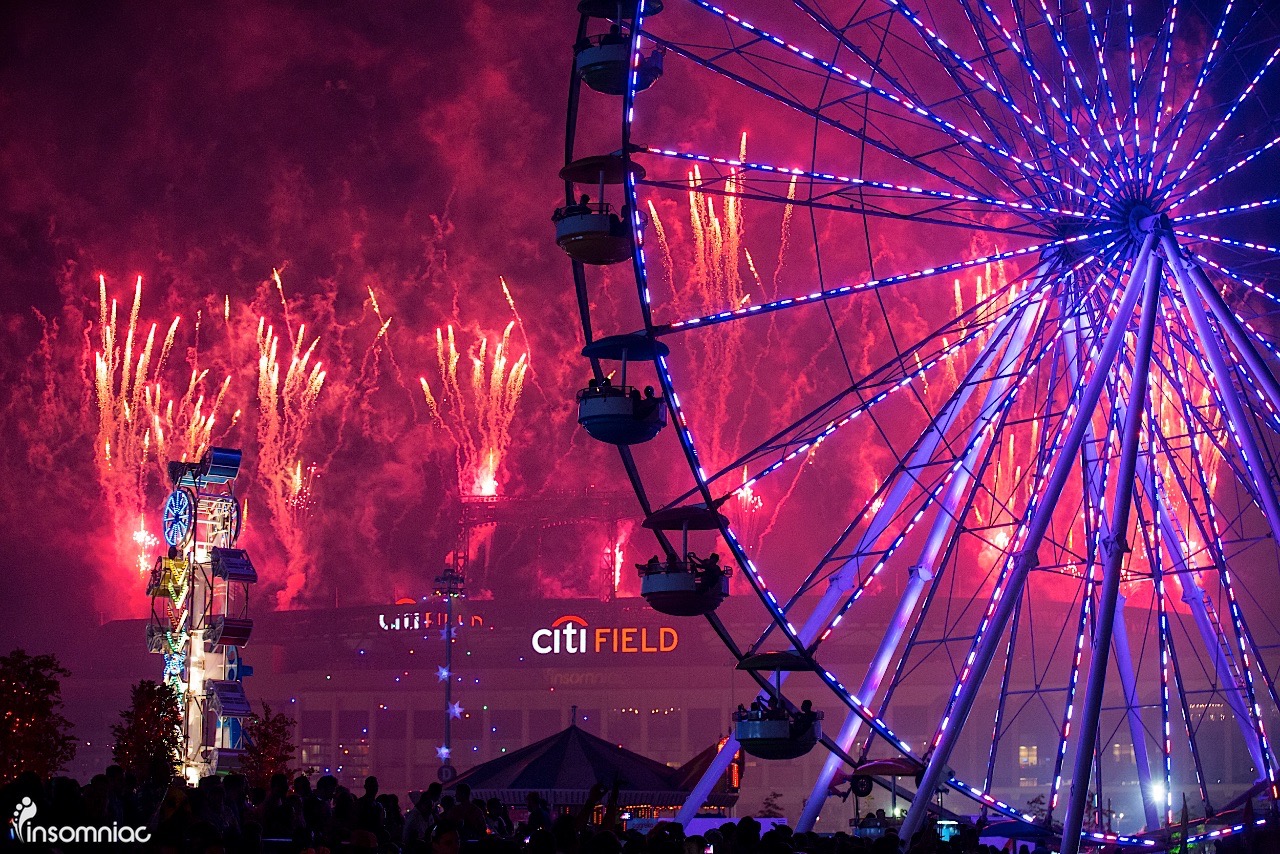 The Nocturnal Times names 10 acts you must see at Insomniac's fifth annual EDC NY
EDC NY 2016 hits the Big Apple on May 14 & 15 and returns to Citi Field, home of the New York Mets. For five consecutive years, Electric Daisy Carnival has landed in New York on the road to Las Vegas, bringing whimsical vibes and unparalleled atmosphere to the City That Never Sleeps.
Insomniac Events never ceases to amaze spectators with its deliverance of stellar production, light shows and pyrotechnics, interactive live performers, larger-than-life art displays, and a top-notch weekend soundtrack consisting of a plethora of talent across a multitude of genres. Insomniac curates an electric neon city in the heart of New York with their Electric Daisy Carnival, which draws thousands of festival-goers across both days. EDC NY lands at Citi Field on the road to EDC Las Vegas, which celebrates 20 years Under the Electric Sky this June at the Las Vegas Motor Speedway. Watch the recently unveiled 12-minute The Road to EDC20 video HERE.
Serving up an eclectic and diverse lineup, the soiree that is EDC NY will host the biggest names in electronic music for two days—Saturday, 3May 14 and Sunday, May 15—and The Nocturnal Times has 10 acts you won't want to miss. We've chosen five acts you're probably already familiar with and five breakout talents (full list below). What better way to kick-start your Summer ahead of Memorial Day Weekend?
Eric Prydz
Eric Prydz will make his third headlining appearance at this year's kineticFIELD. Since the release of his highly acclaimed artist album Opus, Prydz has been on a tear. The musical pioneer brings his own progressive and tech styles to the masses as he continues to break barriers in dance music. As a producer and live DJ, Eric Prydz has become one of the most respected in the world and stays loyally supported by his following. EPIC performances in New York City include a headline show at Madison Square Garden. Never one to disappoint, this is a chance to witness Prydz for your first or fifteenth time. We must warn you, there will be a high probability of lasers!
Ferry Corsten presents Gouryella
Ferry Corsten presents Gouryella undoubtedly highlights the Dreamstate stage on Saturday. As one of the great trance legends, Ferry has been in the game since the beginning and 2016 has re-sparked a passion for the classic style that has proven it can still rock dance floors. Currently one half of the trance duo, New World Punx, Ferry has teamed up with Markus Schulz for a revolutionary project thriving in the dance scene. Gouryella is a project originally formed in 1999 between Tiësto & Ferry Corsten, but after a long dormancy, it returned with last year's hit "Anahera" and now is the perfect time to showcase the euphoric sound at EDC NY!
Kaskade
Returning from 2015, Kaskade played EDC NY for the first time a year ago, leaving fans in awe! A crowd favorite where ever he plays, Kaskade radiates emotion and energy through his music. Since his headline set at the circuitGROUNDS, Ryan Raddon aka Kaskade has released his Automatic artist album, accompanied by a massive tour and earned another Grammy nomination for his remix of Galantis' smash hit "Runaway (U & I)." Whether he's selling out huge arenas or playing extended redux sets in an intimate club, Kaskade has experienced it all and continues to stay true to musical roots. Expect a next level stage production in conjunction with the Citi Field back drop.
Afrojack
One of the EDC NY staples, Dutch superstar Afrojack has electrified fans at both the kineticFIELD and circuitGROUNDS since the inaugural festival in 2012. For the fifth straight year, the dance dynamo, Afrojack will headline the Big Apple event with a resilient electro set packed with new music. No stranger to grand scale festival stages and far-reaching crowds, Nick van de Wall better known as Afrojack has become a household name. Dance enthusiasts will be hard pressed to find a more wild party at this year's installment!
Nicole Moudaber
Hosting her own stage at EDC NY, Nicole Moudaber also known as the queen of techno takes over the neonGARDEN on Sunday. Providing a full soundtrack of underground house music, Nicole Moudaber presents MoodZONE dedicates a day of techno joined by her friends Chris Liebing, Lauren Lane, Mind Against, Paco Osuna and Thugfucker in support. Moudaber presents MoodZONE at EDC NY following her  recent MoodDAY and MoodNIGHT events during Miami Music Week in March. Traveling the world, Nicole Moudaber successfully spreads positive vibes and the love of techno.
MaRLo
Dutch trance master and DJ/producer extraordinaire, Marlo Hoogstraten, better known by dance music enthusiasts as MaRLo, is a must see at EDC NY this year. The Armada Music talent has been a staple on Armin van Buuren's A State of Trance radio show as well as on the I'm In A State of Trance tour.
Read The Nocturnal Times Exclusive Interview: MaRLo
Familiar to many for his signature sound and buzzworthy mashups, MaRLo's extensive repertoire includes noteworthy singles "Visions," "Titans," "The Dreamers" feat. Jano, "Atlantis," "Hold It Together" feat. Christina Novelli, and "The Island" feat. Jano. Marla first exploded onto the scene in 2009 when he provided unforgettably energetic remixes of Ferry Corten's "Brainbox," Ohmna feat. Nuraila "Key Of Life," and Rozza "Ones We Love," among others. Catch MaRLo at the debut of Dreamstate during this year's EDC NY.
Don Diablo
Don Diablo is no stranger to electronic music, but he's more recently seen an explosive breakout among dance music lovers. With more than a decade in the scene, Don Diablo is a creative force who pumps out hit after hit. Fresh off of a wildly successful 2015, Don has already added to his extensive discography this year in the form of solo productions ("Silence" feat. Dave Thomas Jr., "Tonight"), remixes (Birdy – "Keeping Your Head Up"), and a compilation album ("The Hex Files"). Last year, Don Diablo provided his own interpretation of Tiësto's smash single, "Secrets," feat. Vassy. In addition to his remixing duties for Tiësto last year, the pair released their collaborative project, "Chemicals" feat. Thomas Troelsen. Don Diablo always brings the heat and energy with his DJ sets, which is what makes his festival performances so sought after.
Marshmello
Making waves within the electronic dance music (EDM) community, Marshmello has been taking the electronic world by storm. The anonymous and marshmallow-headed masked DJ makes his EDC NY debut this year—and it's one set we think you'll watch to catch at Citi Field. Taking to the cosmicMEADOW, Marshmello is groovy, melodic, bassy, high-energy, and mellow all rolled into one, which is what makes the cleverly-gimmicked DJ a surefire must-see at EDC this year. Over the last year alone, Marshmello has been called upon for remixing duties for artists such as Duke Dumont, Skrillex and Diplo (Jack Ü), and Zedd & Selena Gomez, in addition to his solo production releases. Listen to some Marshmello music, here.
Mike Saint-Jules
New York City native Mike Saint-Jules is a prime example of local talent gone global as he joins the debut of Dreamstate on the East Coast at EDC NY 2016. Saint-Jules has released solo productions and collaborations on familiar labels such as Black Hole Recordings, Flashover Recordings, Armada Music, Coldharbour Recordings, and more. The local talent is a go-to opening act who has remixed tracks for Armin van Buuren ("Precious"), Ferry Corsten ("Twice In A Blue Moon"),  Eco presents Badlands ("Kids Of New York"), Thrillseekers ("Take Me Back"), and many more. Between his monikers (Saint X, MSJ, Tycho), original productions, and collaborations (Eco, Breakfast, Amurai), The Nocturnal Times names Mike Saint-Jules among those to catch at EDC NY this year.
Throttle
Australian DJ and producer, Throttle, exploded onto the scene just last year—and he's already stirred up quite the buzz. In late 2015, Throttle was the first and only individual to earn remixing rights of Earth Wind and Fire's "September." Throttle later released a collaboration with Oliver Heldens, "Waiting," and an original production, "Together" feat. David Spekter, which was requested to be used in Hillary Clinton's presidential campaign. You won't want to miss out on Throttle's EDC (and US festival) debut at Citi Field.
For more information and to purchase tickets for EDC NY, visit NewYork.ElectricDaisyCarnival.com.