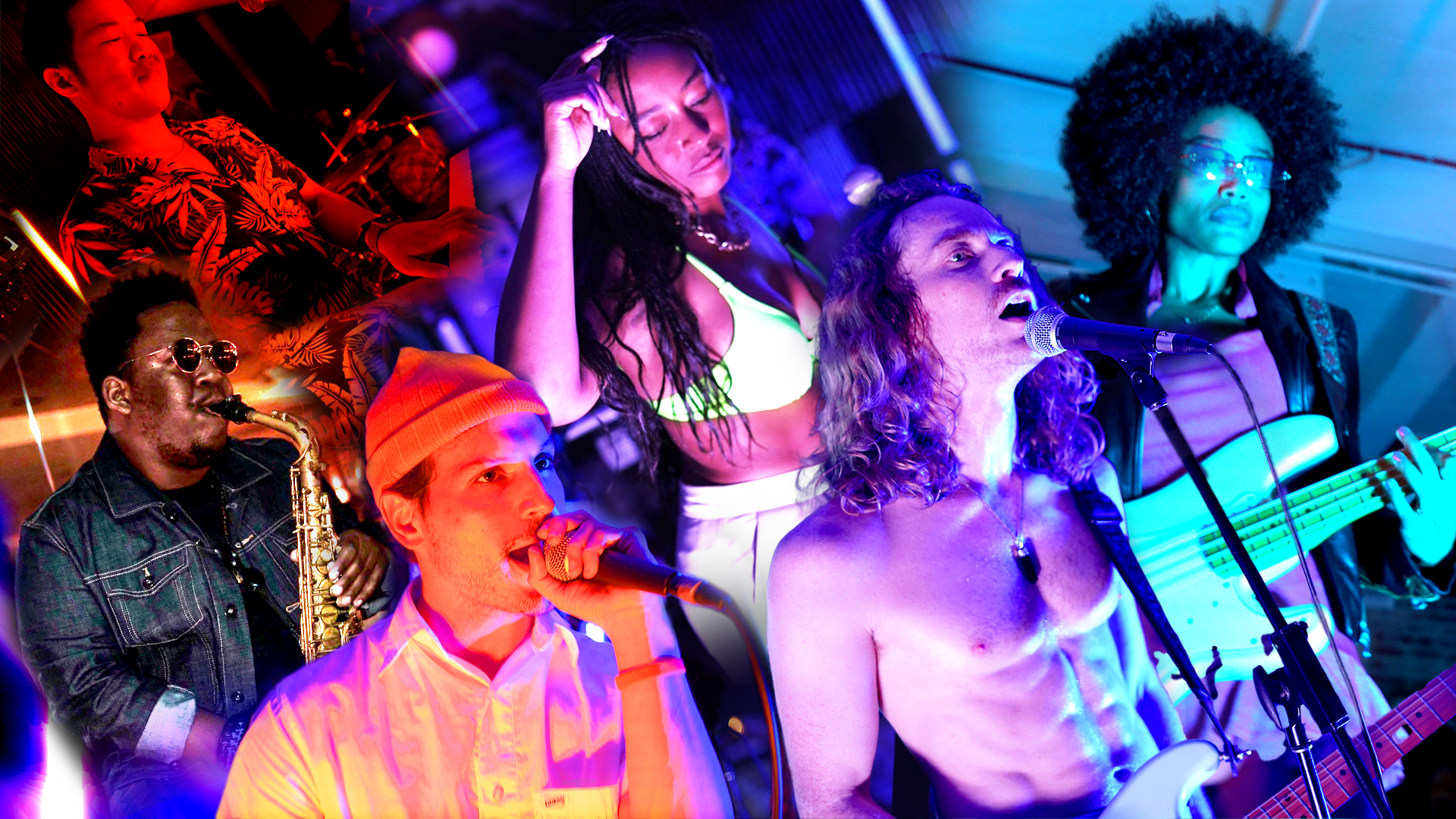 B00TY Drops "Matter of Time" ft. Loose Ends, Premiered on Issa Rae's HBO Series 'Rap Sh!t'
Electro soul band B00TY has just released their lead single "Matter of Time" featuring Loose Ends. While officially released worldwide on July 20, the song also premiered on the brand new Issa Rae HBO series 'Rap Sh!t' on July 21. "Matter of Time" is available now on ATU, the multiple GRAMMY Award-winning powerhouse team of Adrian Miller and Om'Mas Keith.
Between them, Adrian Miller and Om'Mas Keith can count over ten GRAMMY Awards, and throughout their musical journey have worked with the considerable likes of Dr Dre, Jay-Z, Kanye West, Frank Ocean, Anderson .Paak, Odd Future. The name of their new label, A Tiny Universe, says it all – in that it represents a tight-knit community of inspirational talent. Most recently, the pair just earned a certified gold record with Anderson .Paak / Kendrick Lamar on their collaboration "Tints". As Adrian Miller says, "We are … of like minds in harmony." Om'Mas adds "B00TY perfectly embodies what we're aiming at musically with A Tiny Universe, and both Adrian and I feel that they will ultimately represent an essential element of our musical legacy. We are truly proud to be working with such unique talents as theirs."
Based out of Los Angeles, B00TY is an LA-based electro-soul group which consists of songwriter and producer members Eden Frei and Adam Epelbaum. And now, the pair heat things up this summer with the anticipated first single on the label, "Matter of Time" featuring Carl McIntosh of the legendary UK R&B group, Loose Ends.
"I was in London for a Common show," Frei recalls (B00TY had already collab'd with the conscious rapper on his recent album, 'A Beautiful Revolution pt 1'), "and Adrian said I had to meet Carl McIntosh while I was there." Adrian comments, "Loose Ends is one of my favorite R&B acts and even to be able to get him on a phone call is an accomplishment. To put him with what I see to be the next HALL & OATES was a natural connection."
Edan continues, "The connection was instant with Carl. We made the beat together at his studio. I threw down a hook, and sent it to Adam back in LA, who finished the vocals in a day."
"Matter of Time" is a sensual neo-soul track, which was self-produced by B00TY. Groovy and silky smooth, they tastefully recall the likes of Earth, Wind & Fire, coupled with the alluring pop sensibility of Hall & Oates, sprinkled with some of the Bee Gees disco vibes, and topped off with some of Hot Chip's modern electronic sensibility. Since returning to the scene following the pandemic, the guys made their live performance return at LA's Soho House — and can now say that their new song was included in the pilot episode of 'Rap Sh!t,' the new Issa Rae series on HBO.
Frei explains, "In addition to it being a love song, it's just that idea of whatever it is you're going for, if you really believe in it, it's just a matter of time."
"Coming from an improv background, free-styling melodies and lyrics is one of my absolute joys," Epelbaum enthuses. "Despite our band name, we definitely take the music-making process seriously."