The Nocturnal Times Exclusive Interview: MaRLo & Jano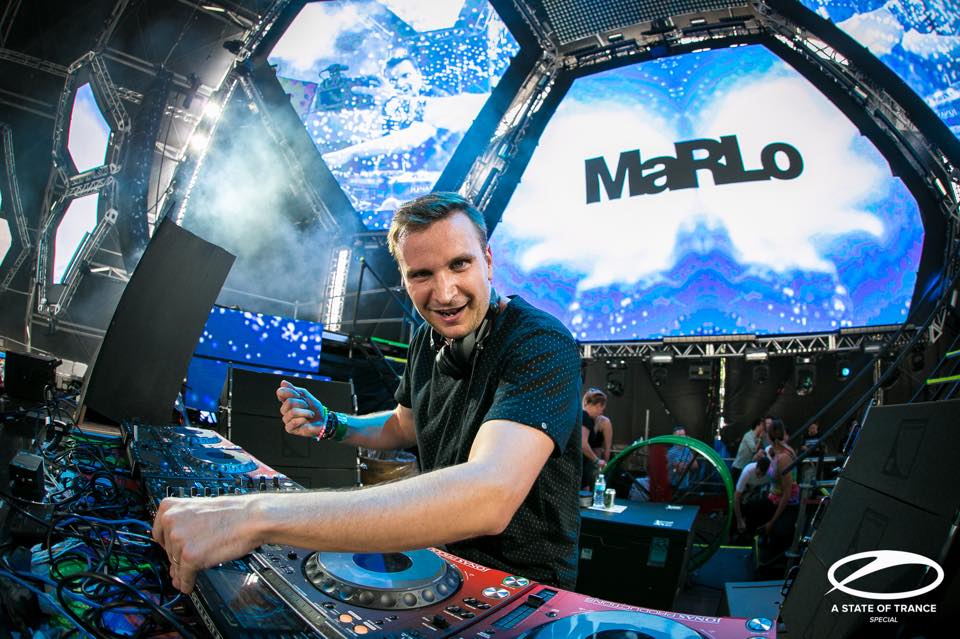 MaRLo—along with his wife Jano—sat down with The Nocturnal Times during Miami Music Week (MMW) to fill us in on past, present, and future plans
During the beginning of Miami Music Week, we hit Collins Avenue in South Beach for an intimate conversation with the DJ and producer MaRLo at the Loews Hotel Miami Beach.
Born Marlo Hoogstraten, he's become familiar to avid dance music listeners as MaRLo. Much has changed for the international talent since we last sat down with him during A State of Trance (ASOT) at Ultra Music Festival 2015. MaRLo filled us in on his Atlantis event, his recent single releases, and his return to Miami this year to join Armin van Buuren once again for ASOT.
Showcasing his diversity and artistic capability, MaRLo has been incorporating old-school, classic trance tunes in his DJ sets, which is a testament to his wide and eclectic range. A true tastemaker, MaRLo is prepared to take the dance music world by storm, and we're just glad that we've been there beside him to experience his breakout.
In 2016, MaRLo has already produced a massive new single, "Titans," which was released on Armada Music's A State of Trance imprint. Last year, the dance music producer was responsible for shaking things up on the dance floor and DJ sets with releases: "The Dreamers" which features vocals from his wife, Jano; "Atlantis;" "Strength;" "Hold It Together" feat. Christina Novelli; and "Ignite."
The Nocturnal Times: How did you first begin your exploration of dance music?
MARLO: I've always been into art and drawing, having a creative outlet. I was very into computer animation back in the day, so I started making music because I had to make backing tracks for my animations. That started me on the path to producing music and at the same time I was also getting into dance music. I was going out on the weekends and listening to trance, so I started producing.  Then I wanted to begin performing, but I wasn't DJing. I was a live act with my friend Markus Simpson. We had keyboards and live samplers and did a live act touring for two years. Afterwards we decided to learn to DJ because the gear was too heavy and expensive to bring out.
Can you recall one of your earliest nightclub gigs?
MARLO: My first ever nightclub gig was in 2003. No one would actually book us, so we started our own events. We handed out flyers and booked other friends. The first time we sold out one of our shows was a milestone for me. We went from not being able to book shows, to making our own party and then having it sell out.
Where did the inspiration behind the creation of Atlantis come from?

MARLO: Well Jano had the idea to start it and I came up with the name. I also came up with the anthem and was able to play.
JANO: The idea was to give Australia their own trance event; there are a lot of trance fans there. It was a collaborative effort with MaRLo, he gave me lots of advice on lineup and production. He's traveled the world, so his experience was helpful.
"Titans" was the official Atlantis anthem, how did that track come together?
MARLO: I really wanted to go back to my roots, so I incorporated some harder trance sounds into the anthem. I enjoyed making the track.
Now that you guys have done Atlantis, do you have any goals for future trance events in Australia?
JANO: Well it's exciting because I've already set a few goals for myself and completed them. I wanted to bring A State of Trance and we did and also the Above & Beyond Acoustic tour. The next show for us is probably the most important to us and that's MaRLo's own arena solo show.
MARLO: Yeah, I'm really excited for that. It will give me the opportunity to play a nice extended set and try out the new techy sound that I'm playing with.
Last year we spoke in Miami about "The Dreamers (feat. Jano)" before it was officially released and now it's become incredibly successful. Are you at all surprised with its massive success?
MARLO: What's really cool about "The Dreamers" is that it's really honest. My wife and I came up with it together and I think people really like that honesty.
Will there be any new collaborations from you guys?
JANO: We haven't really had time to get in the studio. MaRLo has been working on his own stuff and I've been working on my stuff.
MaRLo: I'm working on two new vocal tracks, but I don't want to just release vocal tracks this year. Possibly after those tracks we can work on something.
We're back at Miami Music Week once again, what do you like most about MMW?
MARLO: I love that you get to see all of your friends from around the world. Everyone is in the same place at the same time, promoters, DJs, managers; it's just a good time.
You're known for your unique mashups, where do you find inspiration for the songs that you choose? How long do you usually take to complete a signature MaRLo mashup?
MARLO: I usually do mashups or edits because I want to bring back an old song that other DJs aren't playing. I don't want to play the same sets as other DJs so I try to create something unique and put a new spin on things. Most of the tracks that I play in my sets I edit in some way.
What prompted your trance classics set during ASOT 750 in Utrecht?
MARLO: I thought about how I hadn't played these songs in ages and I was listening to my old catalog. I just thought it would be fun.
Is there anything else that you would like to share with your fans about what is coming up for MaRLo this year?
MARLO: My own show in August is really important. As far as releases, there will be a lot of stuff coming. Just keep an ear out.
Where do you hope to be in five years?
MARLO: Well I would hope to keep my own show going and make it an annual thing. I would also love to bring it around the world, like the Armin Only shows or the Above & Beyond shows. That for me is the ultimate dream. If you can build up your own brand and tour world wide, that would be what I would hope to do in five years.