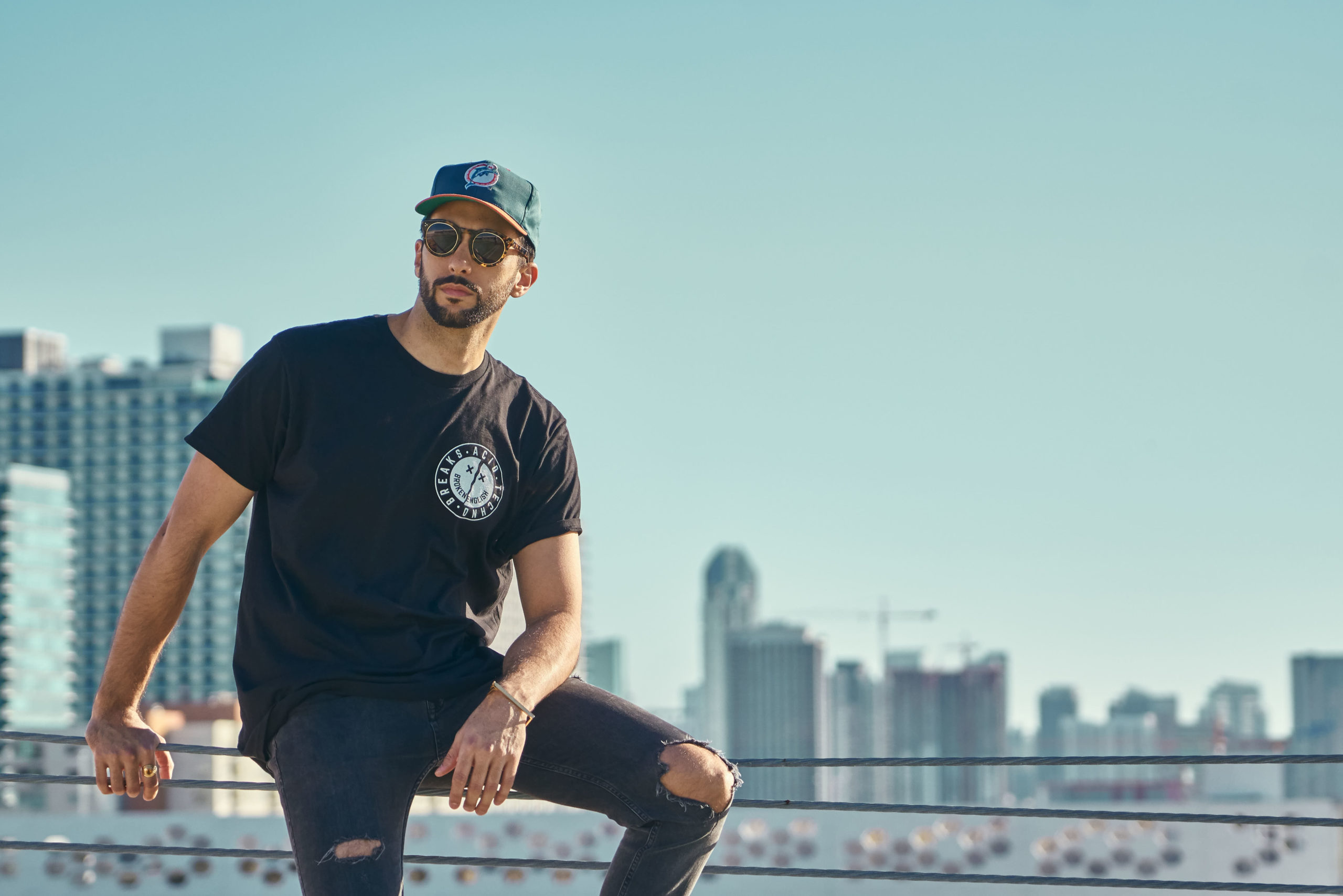 E.R.N.E.S.T.O Talks Everything Dirtybird Campout & Newest Track Premiere "Not Again" [NT Exclusive]
With Dirtybird Campout coming up next weekend, house and dance music fans from all over California and beyond are gearing up for the summer camp of a lifetime. With a wide-spanning line-up spanning from industry staples to the newest breakout talents, this year's edition will be the biggest to date. One of this year's rising stars of the programming is Miami-based DJ and producer E.R.N.E.S.T.O. His unique mix of breakbeat and techno has caught the eyes of many, with support from the likes of Claude Vonstroke, Christian Martin, Loco Dice, and more. With releases across Dirtybird, Toolroom, and other huge labels- you can see why we are excited for his feature on this year's 2021 Dirtybird Compilation. Out now, "Not Again" encapsulates all that is his high-energy discography, unique sound, and insane production quality. Yesterday, we had the opportunity to chat with E.R.N.E.S.T.O about his latest track, his emerging career thus far, and all things Dirtybird Campout.
Nocturnal Times: Congratulations on your 2021 Dirtybird Campout set! We're excited to see you play. This is not your first time playing with the label, what are your thoughts on the community and energy surrounding Dirtybird and their events?
E.R.N.E.S.T.O: The community is by far my favorite thing about Dirtybird. It's a very special crowd, they are really there because they love the music, rowdy but respectful, and inclusive.
NT: You have a brand-new release "Not Again" on the newest Dirtybird compilation and we know it will be a huge success. Besides that, how has 2021 treated you so far with the reopening of the industry? Any releases you've been particularly excited about?
E: Thank you! I had a great time making "Not Again", I've always wanted to make a "Work" song but I had to put my own twist on it. 2021 has been great but it still feels like a hangover year, I can't wait till we are back to normal, lord give me some Miami Music Week, please.
NT: Dirtybird Campout is an all-inclusive and interactive environment with unbelievably fun games led by major artists in the scene. Each one is hosted by a different "camp counselor" and features things like tug-o-war and late-night soccer. Are there any activities you're particularly excited about?
E: I'm very stoked to be a counselor this year and lead the Tug-O-War event, after Squid Game you know its life or death.
NT: What will your set at Dirtybird Campout be like if you could explain it to those looking forward to seeing you?
E: My sets are a mix of ghetto house and electro breaks.. I'll be playing unreleased tracks and rare classics, always 808 heavy. If you are looking for something to twerk to, this one's for you.
NT: Thanks so much for taking the time to talk to us. Lastly- after Dirtybird Campout, what's next for you? Any goals for 2022?
E: My goal is to help put on as many artists as possible with my Wednesday Roast feedback stream, make a ton of music, continue my podcast, and keep touring the world.
Dirtybird Campout will take over the Modesto Campgrounds from October 15-17. Showcasing everything that is Dirtybird Records, the weekend will be a wild, music-filled experience featuring major dance music artists and unforgettable games and activities. The seventh edition line-up features the likes of Walker & Royce, Ardalan, Luke Andy, Worthy, Justin Jay, and more. Artists take on the positions of "camp counselors" hosting team activities such as tug-o-war, late-night soccer, pie-eating contests, and more. With just a week left until the most unique boutique festival, tickets and camping passes can still be purchased at dirtybirdcampout.com.