ABGT200 Afterparty Anjunadeep Amsterdam on Sept. 25 at Thuishaven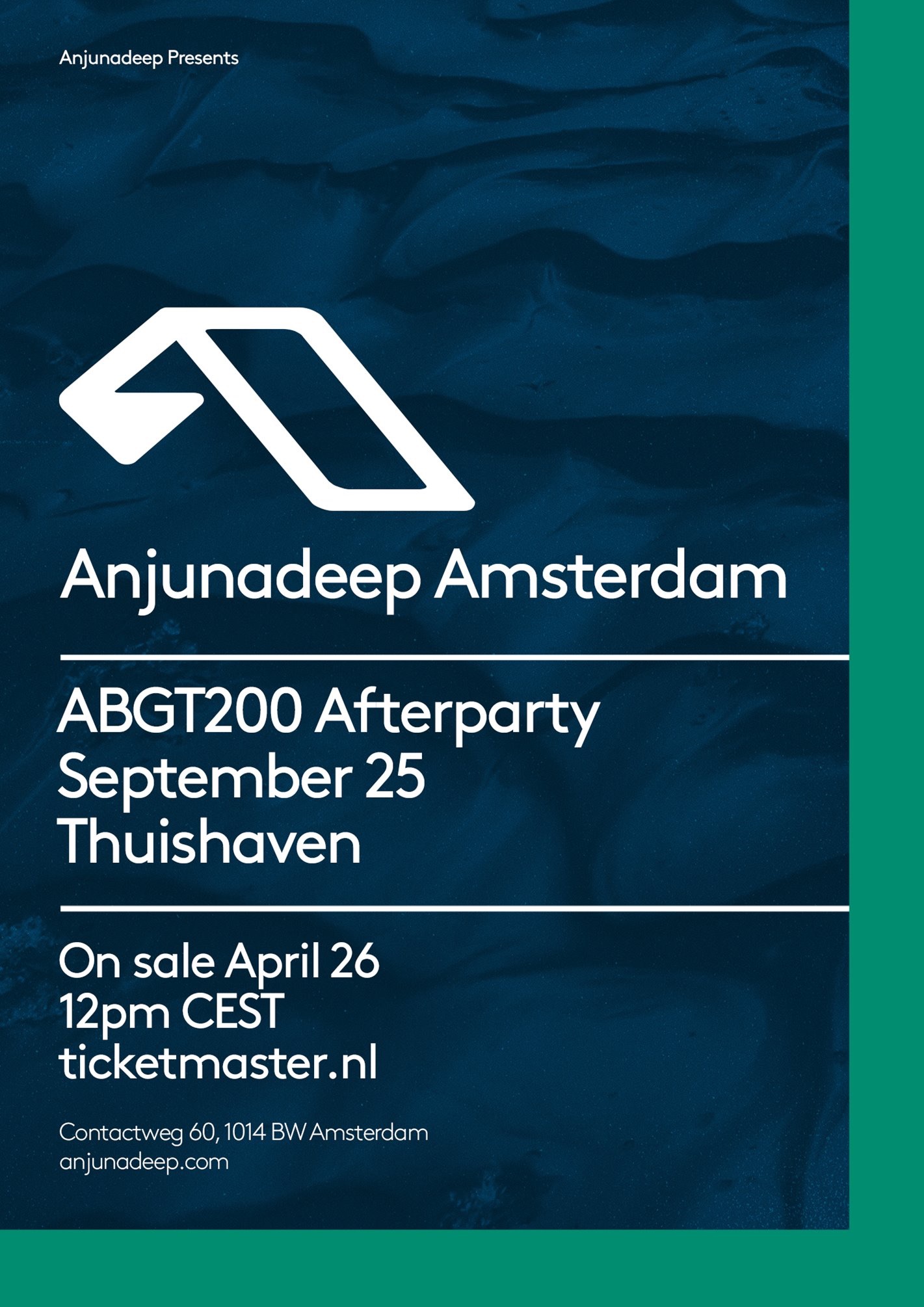 Following in ABGT150 fashion, an Anjunadeep Afterparty will be held the day after ABGT200 in Amsterdam
Anjunadeep has been on moving on all cylinders this year with its latest string of curated stage announcements at Electric Forest and Electric Zoo, new summer residency events in London, and a successful Miami event. This label trumped it all with the announcement as the official ABGT200 Afterparty.
Setting the absolute perfect environment for the post ABGT200 event, the Anjunadeep Afterparty will be the necessary sweet topping to a rather special weekend. With a mere 15 minute ride across the Dutch capital, the Afterparty in Thuishaven will be a decadent affair. If you're a current ABGT200 ticket holder pre-sale links have been sent to your email so check all folders.
If you're looking to grab a piece of the ABGT200 celebration but aren't attending the celebration in the Ziggo Dome, you still have a chance. Public ABGT200 Afterparty tickets go on sale April 26 12pm CEST Time. That will be 6am NYC time and 3am for our friends in LA.
Be quick to get your tickets quickly as this is a guaranteed sellout. Grab your tickets HERE.