VIP Ticket Giveaway: SPRING FEST In Brooklyn With Jai Wolf, Audien, Frank Walker, SNBRN, MADDS & More on May 7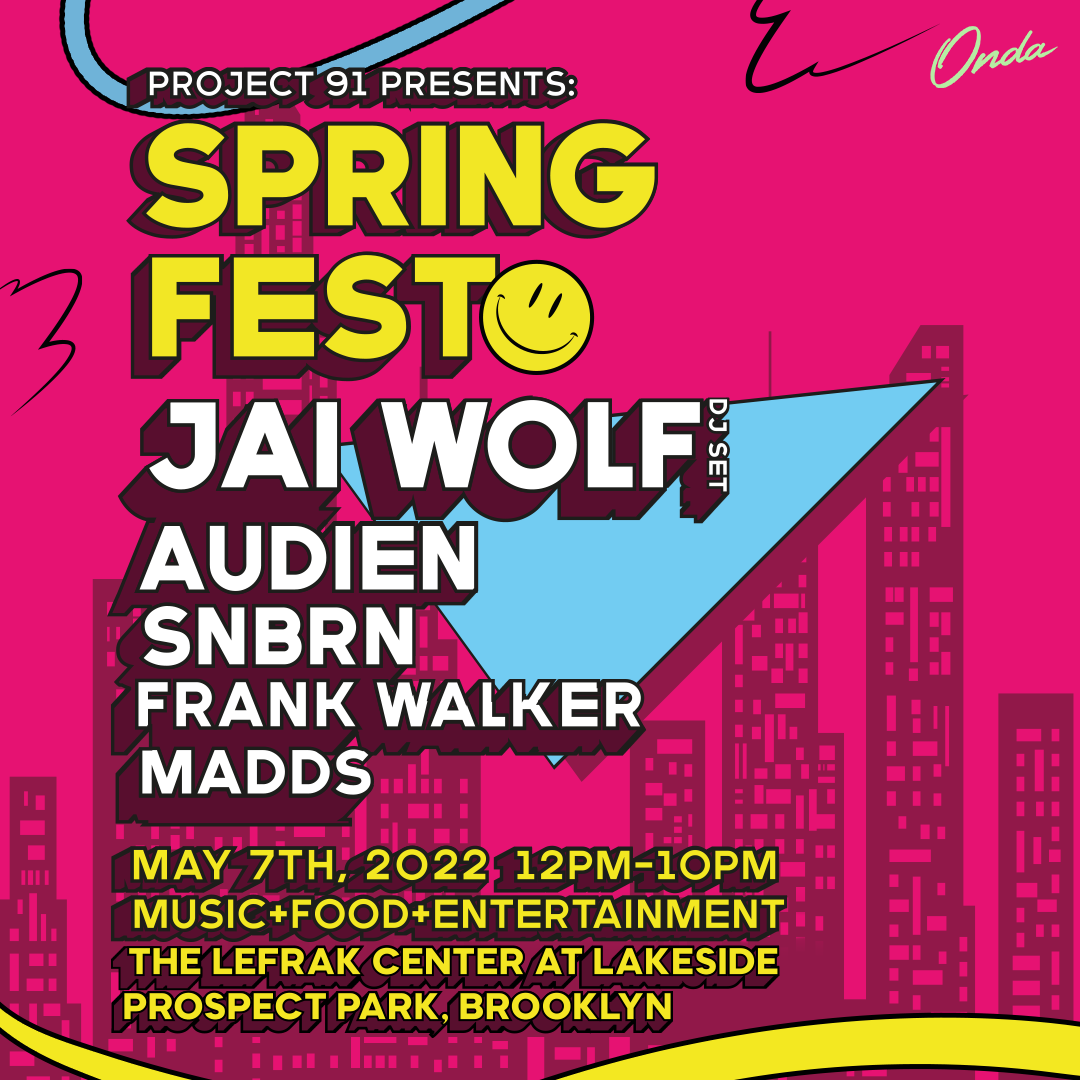 With summer almost on the horizon, the big apple gears up for its newest outdoor festival concept to welcome in the warmer months in the most alluring manner. On May 7th, highly-acclaimed event imprint Project 91 Events is proud to present their first-ever al fresco music festival and biggest event to date, SPRING FEST.
Featuring a lineup full of industry favorites Jai Wolf, Audien, SNBRN, Frank Walker, MADDS, and much more, this all ages event will take place at The Lefrak Center at Lakeside located in Prospect Park, Brooklyn. In addition to the top-notch acts mentioned above, Spring Fest is also proud to announce that they'll be supporting a plethora of local businesses with a wide selection of diverse dining and refreshment options on site throughout the duration of the festival.
If there's something that the city that never sleeps was missing, it was giving electronic dance music lovers the opportunity to listen to their favorite music live at a renowned city lawn such as Prospect Park. Luckily, Project 91 has finally made this possible. Aside from being one of the city's only public park music festivals, Spring Fest has quite a few other noteworthy qualities to offer, and we can't wait to see it all come to life just next weekend. Make sure to keep an eye out for more official announcements to come!
Tickets and more info can be found here.
Enter below to win (2) VIP Tickets to Spring Fest with Jai Wolf, Audien, SNBRN, Frank Walker, MADDS, and more on Saturday, May 7th at Prospect Park in Brooklyn:
a Rafflecopter giveaway
*All entries must be submitted by Thursday, May 5th and winner will be notified via email
*Entries must be able and willing to attend the event in Brooklyn, NY on Saturday, May 7th