Disco Fries Drop Unique & Innovative NFT Experience 'Friends Of Fries' With RCRDSHP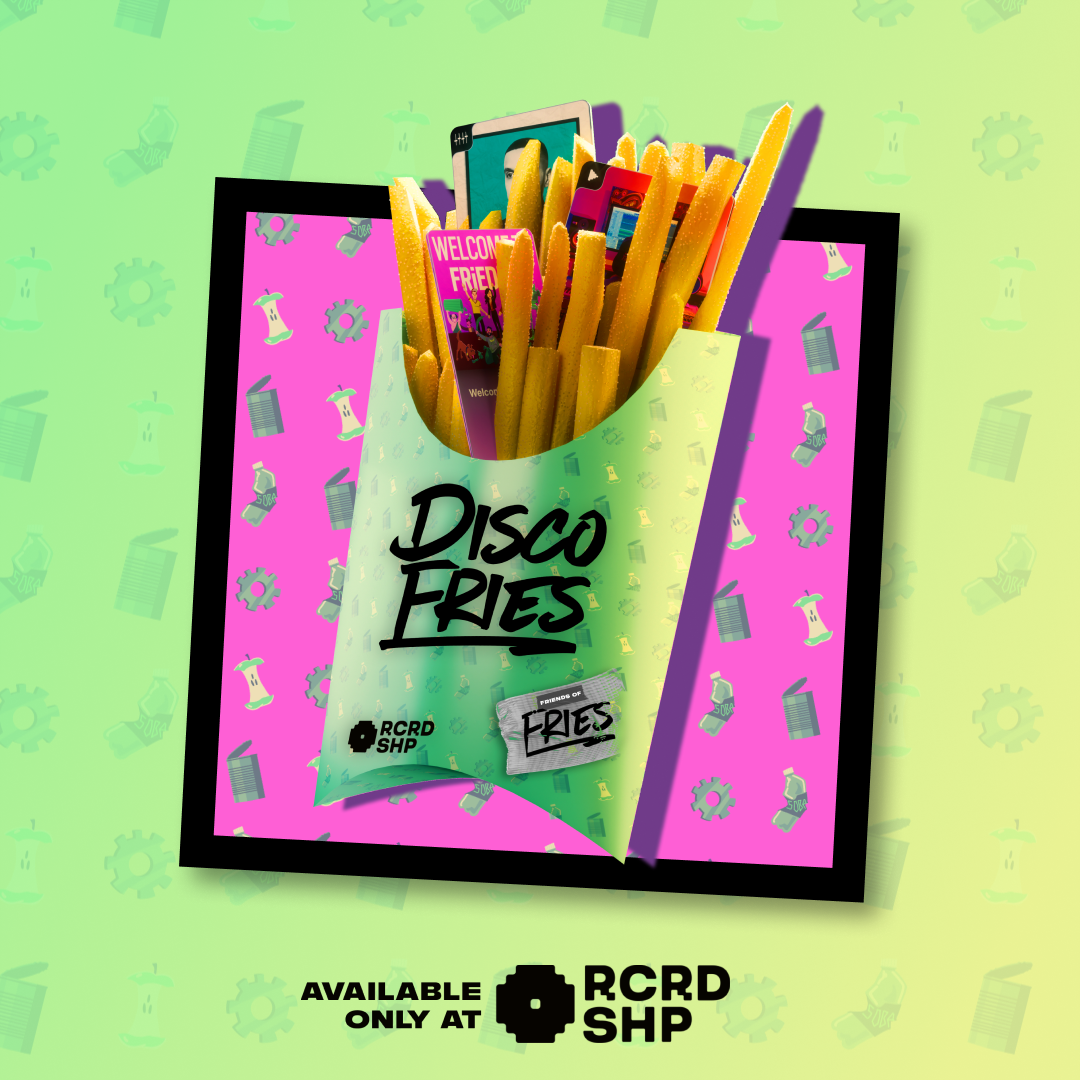 There's no denying the music industry is constantly progressing and evolving, which is why it's no surprise that dance music veterans Disco Fries are adapting with the times. Nick and Danny, who have been releasing music and performing together for nearly a decade as Disco Fries, have just released their innovative and unique new NFT pack, 'Friends Of Fries, through RCRDSHP on April 29. 
The 'Friends Of Fries' NFT pack is so much more than your ordinary music release. Disco Fries are joined by friends and fellow producer/DJ colleagues for a 25-track music compilation that's coupled with unique and exclusive fan experiences & prizes. Disco Fries are creating more utility and rewards from this pack than has ever been seen before on RCRDSHP – even more proof they continue to set a new standard when it comes to what can be done with music NFT's and all they have to offer.
Disco Fries continue to forge their path in Web3 with their new Friends of Fries' pack, which showcases a mixture of their own original music, collaborators, and up-and-coming artists. The pack features over 30 collectibles in total, with rewards and challenges for fans to have a chance at creating a track with Disco Fries, as well as a 1 of 1 fan experience, which includes a full studio day and dinner with the duo. 
For those who may not be familiar with RCRDSHP, the platform has become known as the approachable way to explore NFT's with their affordable pack drops similar to NBA Shot, ranging from $9-20, allowing fans to deep dive into tracks with many of the collectibles containing stems, behind the scenes videos, access to live events and depth you won't find in your average Beatport purchase. 
On top of all they do with their Disco Fries project, Nick and Danny have also created Finish My Track; a successful endeavor that allows artists to take their music to the next level, assuring that it's retail-ready. Whether you may be in need of a drum replacement, or vocals on a record, Disco Fries are powering what is now known as the "world's first finishing house," taking things one stepp beyond just mixing and mastering a record. In addition to their FinishMyTrack.com platform, the Disco Fries host a weekly live stream of the same name, bringing on A-list guests in the music and greater entertainment space to share their wisdom on what it takes to break through the noise and cultivate a successful career in the industry.
Acclaimed duo Disco Fries have dropped their 'Friends Of Fries' NFT pack ahead of their forthcoming collaboration with Billboard-charting artist HARBER and GRAMMY Award-nominated Luxtides. Additionally, fans can catch Disco Fries on the music front with an EP slated for late 2022 release, and singles with Viiq, DOMENICO, and Lena Leon.