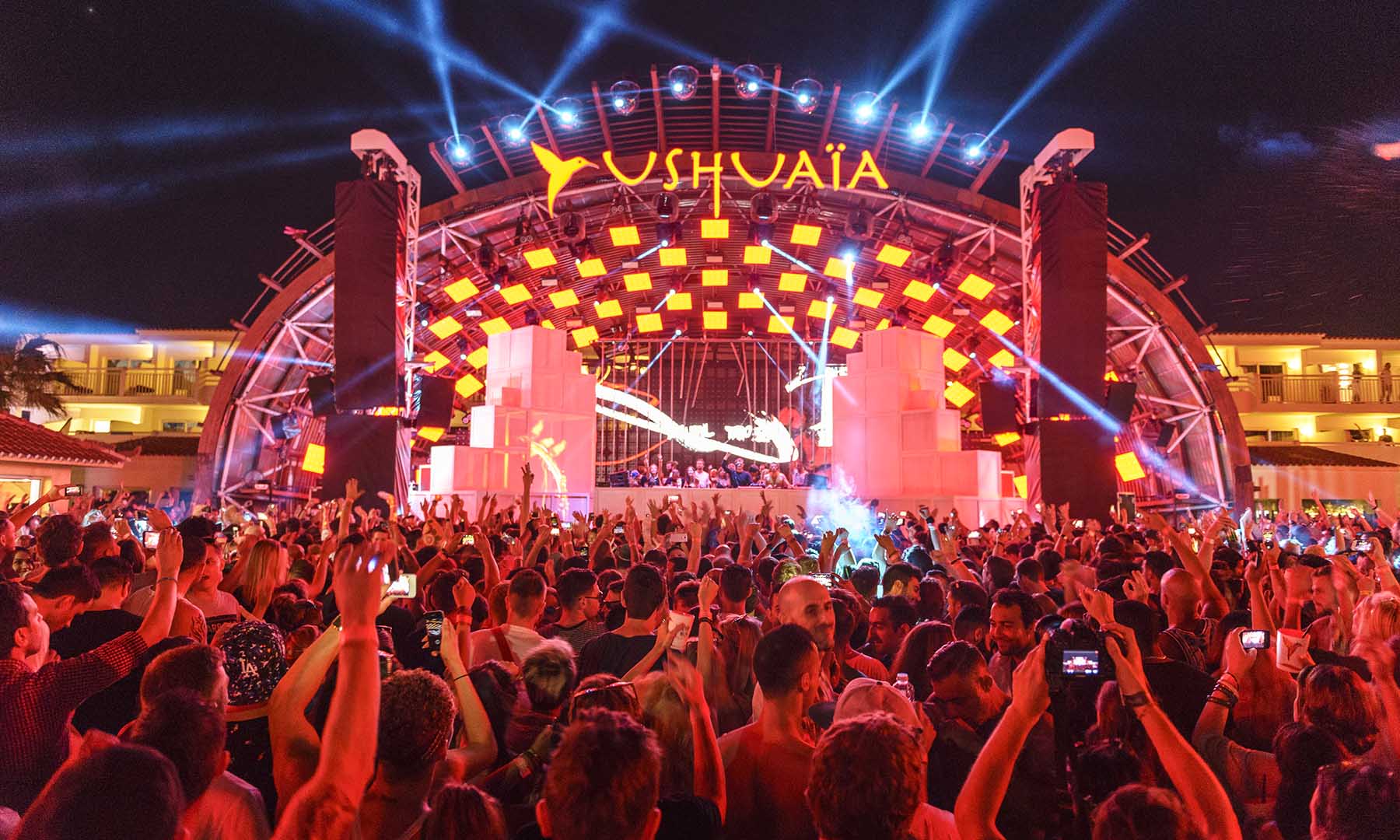 Cancun is Getting First Taste of Ibiza Spirit in 2022 ft. Black Coffee, The Martinez Brothers & More
This week, Pollen Presents announced yet another major festival coming to Mexico in 2022 in collaboration with Ibizan powerhouse The Night League. For the first time ever, this unique winter destination festival will take over the sunny beaches of Cancun for a seven-day-and-night getaway. Brought to you by the curators of the world-renowned clubs, Ushuaïa and Hï Ibiza, attendees will receive an unforgettable experience featuring top-tier production and an absolutely unreal lineup. With support from Amnesia, O Beach Ibiza, and Blue Marlin Ibiza, the debut event will bring a taste of the spirit and culture of Ibiza to Cancun from February 19-26.
Ibiza Spirit will showcase their lineup of internationally-acclaimed artists across five different venues, with Hï Ibiza, Ushuaïa, Amnesia, O Beach Ibiza, and Blue Marlin Ibiza each hosting different takeovers at each one over the course of the week. With the release of an unforgettable Phase One lineup, this all-encompassing festival experience will surely be one for the books. Taking the reins are headline acts from across the globe such as fan-favorites The Martinez Brothers, South-Africa's Black Coffee, rising-star Michael Bibi, Hot Creations' Jamie Jones, and Camelphat. Continuing on the programming are techno legends Marco Faraone and Francesca Lombardo from Italy, and house staples Nic Fanciulli, Eats Everything, Solardo, and Ricky Ahmed from the UK. Rounding out the bill is Danish-star Kölsch, LA-based Lauren Lane, underground-icon Alisha, and Sidney Charles.
Fans can expect individually hosted parties from collectives and well-known tastemakers such as Jamie Jones, who will be bringing his Paradise imprint to Cancun. Ibiza-based parties including the likes of ANTS from Ushuaïa, Do Not Sleep, and Pyramid from Amnesia, will be running their own unique events over the span of the week. Other artists such as The Martinez Brothers, Camelphat, and Black Coffee will be hosting their own curated parties, as well. With more names to be announced, the final lineup will feature over fifty names from across the globe. However, if this Phase One lineup is telling of what is to come- Ibiza Spirit is going to be one of the most influential festivals in the next chapter of music programming.
Featuring different exclusive clubbing venues, luxury accommodation packages, all across the sandy white beaches of Cancun- Ibiza Spirit is going to fully capture the culture of the White Isle this winter. With a world-class lineup, with even more to be announced, this is a must-attend for house and techno lovers alike. For more information on ticket packages and accommodations, visit pollen.co.