All Gone Pete Tong at Watermark Bar on Aug. 20 With Kölsch, Amtrac, Lauren Lane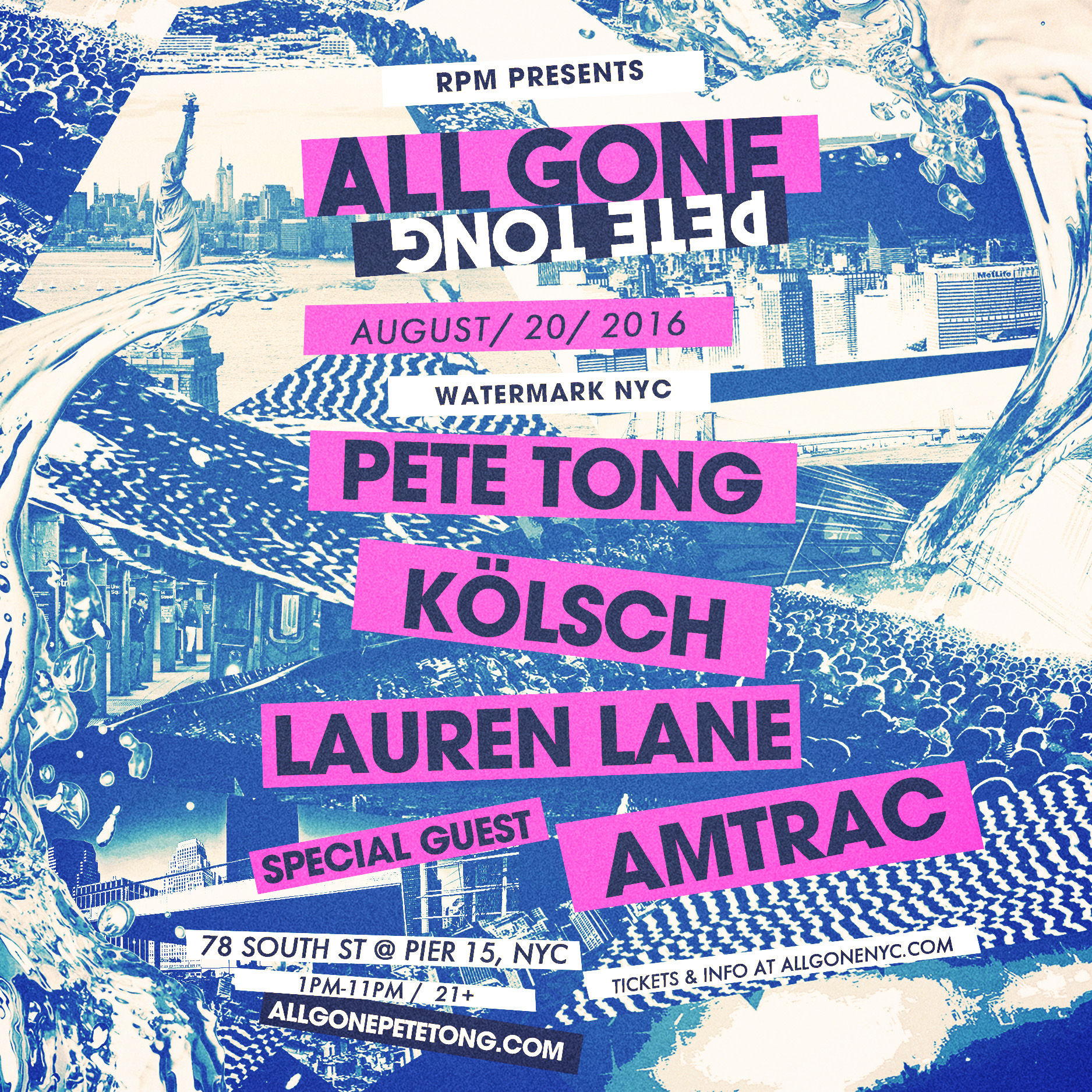 BBC Radio 1 host and iconic industry veteran Pete Tong will host his own All Gone Pete Tong party at Watermark Patio in New York
On Aug. 20th, Pete Tong will host his very own All Gone Pete Tong event at the Watermark Patio at Pier 15 in New York City. Supporting acts on the roster for All Gone Pete Tong include Danish DJ and producer Kölsch, New York favorite Lauren Lane, and special guest Amtrac. Pete Tong is an electronic music staple who is often called upon by artists to premiere their tracks on his BBC Radio 1 show, Essential Selection.
Watermark Bar offers patrons exceptional views of downtown Manhattan and the Brooklyn skyline. The 21+ event will kick off Saturday, August 20th at 1 p.m. at Watermark NYC in Lower East Side and last until 11 p.m. Don't miss this massive indoor and outdoor party with one of dance music's finest names from one of Manhattan's finest views.
Tickets for RPM Presents… All Gone Pete Tong at Watermark Bar are available at allgonenyc.com. For VIP and table reservations, email vip@rpmpresents.com or call 917-907-0121.