The Glitch Mob 2018 Milestones: New Album, Leading Single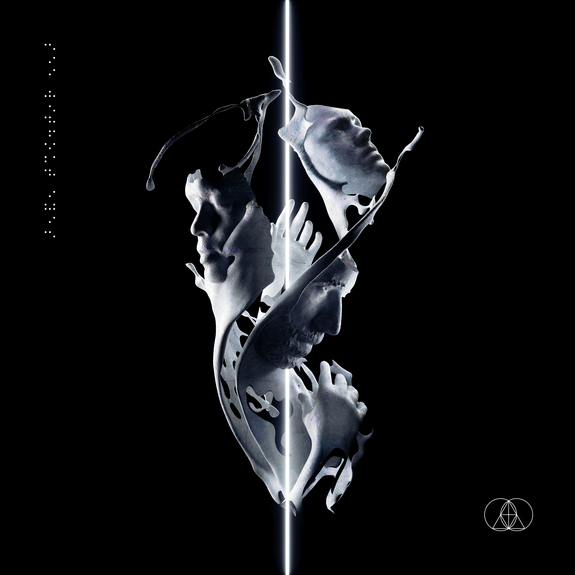 In case you haven't kept up with their madness just yet – The Glitch Mob has announced numerous 2018 milestones including Blade 2.0: their 2018 tour, along with a new album See Without Eyes, featuring their lead single "How Could This Be Wrong" featuring Tula.
Three Los Angeles based members make up the radiant group that is The Glitch Mob – these DJ/Producers made their mark in the dance scene particularly with their gutsy and mesmerizing performance style. Hyping up technology and modernization, the group's previous album Love Death Immortality soared right up to #1 on Billboard's Independent Albums Chart in 2014. Fans can expect a surplus of distinct reputation and exploration in their newest See Without Eyes Album.
Although the full album doesn't drop until May 4th, The Glitch Mob is giving us a sweet taste of the sounds to come with this riveting single, showcasing their timeless creativity and ability to add new dimensions to dance with their music. "How Could This Be Wrong" encapsulates an entirely dark and heavy build up, only leading to the euphonic serenity of a further instrumental drop. With a mix of percussion rhythms and rapid bass beats, the track lays down perfect eerie vocals by Tula on top and all the way through, giving a seemingly tranquil vibe to a haunting song and music video. This larger than life harmonious tune allows artsy and imaginative minds alike to appreciate and love the "How Could This Be Wrong" music video. As sharp black and white contrasts morph into energetic and innovative shapes and places, viewers feel one with The Glitch Mob's journey through time and space.
Reflecting upon self-discovery, A1 futuristic graphics and animations allow for full force attention upon the video's visuals – all special thanks to Strangeloop Studios; the geniuses behind this marveling Glitch Mob creation. It's no surprise these masterminds chose Strangeloop studios to turn their vision into reality, as they established the inception of even more visuals for artists like Kendrick Lamar, Flying Lotus, The Weeknd, and many more.
Fans will be more than happy to hear that The Glitch Mob will be taking this single as well as a whole range of other productions on the road with them during their 2018 World Tour, featuring Blade 2.0, the stage that was hand crafted by Glitch Mob members Justin, Edward, Joshua and famed set designer Martin Phillips who also crafted Daft Punk's legendary Pyramid on their iconic 2006/2007 Alive tour. Each and every one of the 36 stops along the way are sure to host signature Glitch Mob inventions that send their live performances straight up to another dimension. As they level up and up, their instrument game only gets stronger and their stage presence only becomes more commanding. Blade 2.0 is one tour fans do not want to miss – find your show here along with more information to prepare you to become part of the monumental Glitch Mob expedition.