Dada Life Kicks Off Dada Land Before Time Tour at Red Rocks on May 21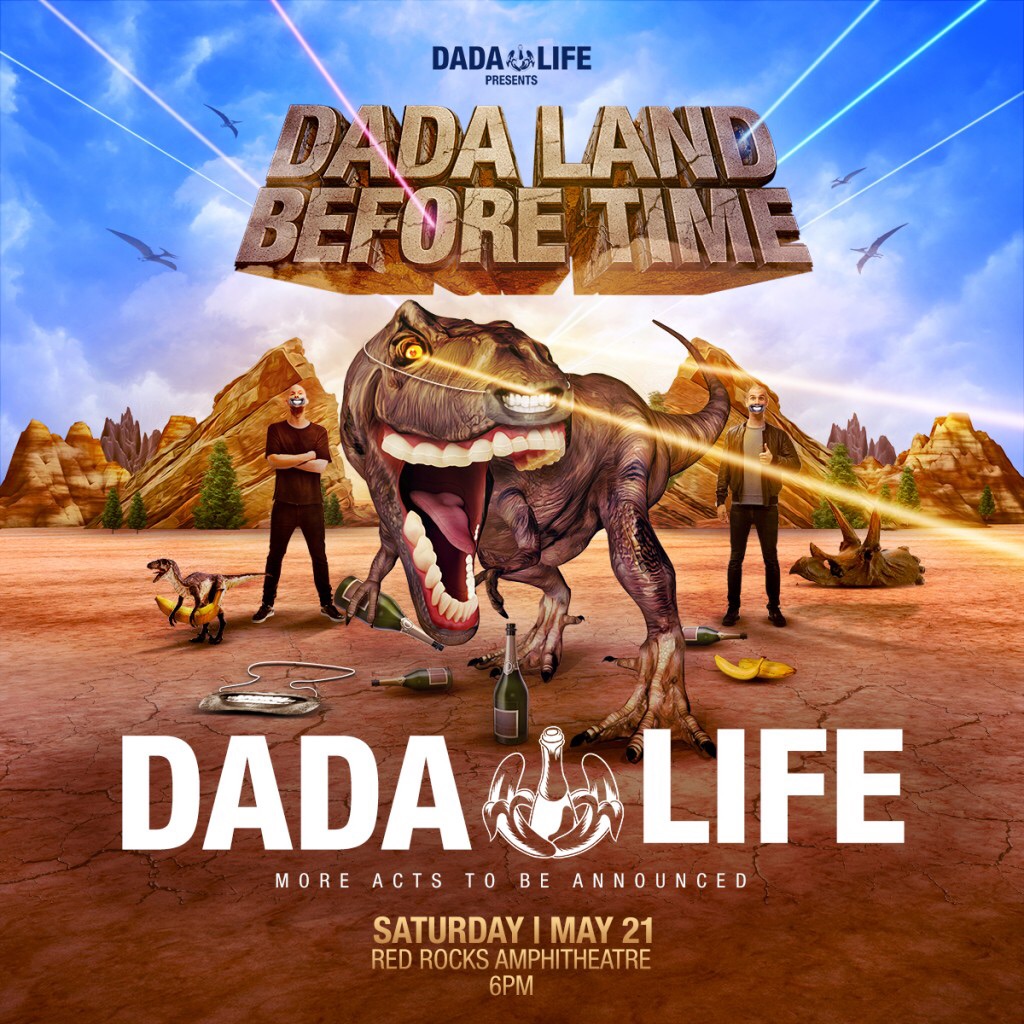 The men who brought you riots, #1 albums, and current World Record holders, have a new trick up their sleeve.
With that type of resume and fantasy surrounding the duo of Dada Life, any type of event with the pair is always bananas. Dada Land is going back in time to bring fans a new concept, "Dada Land Before Time." With all the champagne and bananas you can imagine, the boys will be raising the bar even higher for this 2016 tour for a spectacle like no other. The Dada Land Community welcome citizens and immigrants alike to join them in this next journey of Dada Land.
First there was the Dada Land Compound tour, now Dada Life brings a whole new element to their eccentric parties. The tour will be kicking off May 21, 2016 at the famed Red Rocks Amphitheatre. Is there a better to spot to start off a Stone Aged themed party? No.
Pre-sale sign up's are available here, and future stops on the Dada Land Before Time Tour will be announced shortly…so stay tuned.