EDC Las Vegas 2017 Returns With 21st Installment, Insomniac Announces Tickets on Sale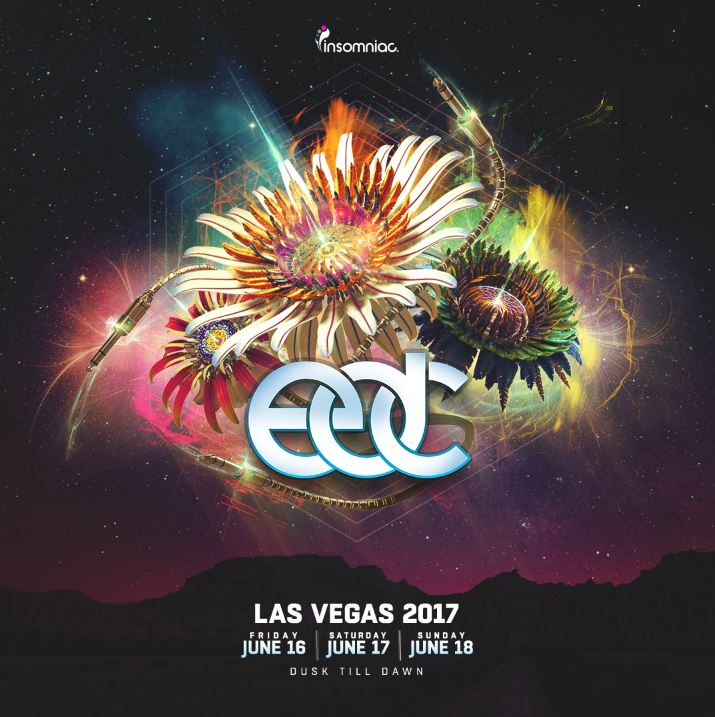 Insomniac Events has announced EDC Las Vegas 2017 dates along with a new teaser video highlighting the event. Tickets go on sale next Friday, Nov. 28th.
Electric Daisy Carnival (EDC) returns to its home in Las Vegas on June 16, 17, & 18, 2017 for its 21st annual installment. Following a historic edition in 2016 to commemorate its 20th anniversary with EDC 20, Headliners will flock to the Las Vegas Motor Speedway again next year for the larger-than-life 3-day carnival.
EDC Las Vegas 2016: The 20 Most Memorable Highlights of EDC 20
Experience creators, Insomniac, surpasses expectations year-after-year with their unparalleled production and awe-inspiring event. Last year, more than 400,000 festivalgoers—which Insomniac and its CEO, Pasquale Rotella, refer to as "Headliners"—gathered Under the Electric Sky. EDC Las Vegas, a beautiful celebration of life, love, and individuality, has become the biggest dance music festival in North America. What does Insomniac have in store for EDC Las Vegas 2017?
EDC Las Vegas 2017 marks the festival's return to its home at the Speedway, which means attendees can anticipate innovative stage designs, a selection of carnival rides, interactive art installations and live performers, mind-blowing pyrotechnics and mesmerizing light shows, an eclectic and diverse soundtrack, and thousands of other likeminded individuals to enjoy the experience with.
Watch the official EDC Las Vegas 2017 announcement video:

EDC Week 2017 will take over the Las Vegas strip from June 12 – 19, 2017. Electronic dance music (EDM) fans can count on some of their favorite acts taking over Sin City's most popular nightclubs, day clubs, and pools throughout the course of the week.
Insomniac recently wrapped up the Floridian edition of Electric Daisy Carnival with EDC Orlando. The 2-day event returned to Tinker Field for its sixth consecutive year, where the kineticTEMPLE made its debut for the first time outside of Las Vegas.
If you're planning on attending EDC LV in 2017, it's never too soon to start preparing your travel options. If you're traveling from out of state, hotel accommodations and transportation options can be found here. http://lasvegas.electricdaisycarnival.com.
Tickets for EDC Las Vegas 2017 go on sale Friday, November 28th at 12 p.m. PT / 3 p.m. ET.
For more information on Electric Daisy Carnival, visit http://lasvegas.electricdaisycarnival.com. Follow EDC on Facebook, Twitter, and Instagram.