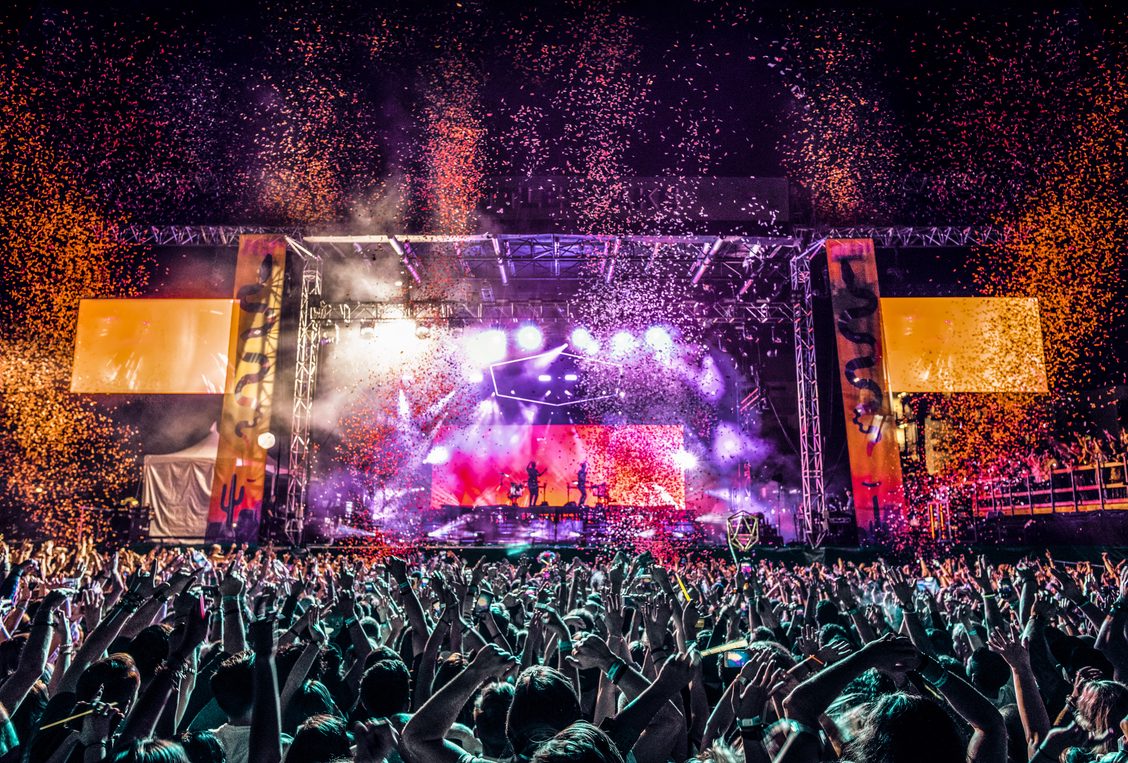 Non-Profit & Sustainable M3F Festival Announces Major Lineup for 2022 ft. Zhu, Kaytranada & More 
One of the country's biggest non-profit music festivals made its return last week with the announcement of the 2022 edition of M3F. The event will take over the Margaret T. Hance Park once again for next-level music and art experience. With major performances from the likes of Zhu, Kaytranada, Leon Bridges, and more- fans are in for an all-encompassing weekend for the better. Since 2004, M3F has raised $3.2 million in charity, with $1.1 million raised in just the last year alone. As always, 100% of proceeds from the weekend will go towards Phoenix Children's Hospital, Habitat for Humanity, the Leukemia & Lymphoma Society, and more local charities. Tickets are available now for the March 4-5 festival.
The 2022 lineup features artists from across the board, spanning different genres, and covering major acts and emerging stars alike. Headlining the eclectic two-day event are Grammy-nominated producer Zhu, fan-favorite Kaytranada, Australian-based Parcels, and a surprise guest. Carrying on the bill is British electronic project Jungle, electro-pop A R I Z O N A, DJ and producer Whethan, future-progressive lyricist Elderbrook, and a live performance from Two Feet. Aside from the many electronic acts are huge talents such as American soul singer Leon Bridges, rapper Bryce Vine, breakout act Bea Miller, indie surf-rock Goth Babe, and Brooklyn vocalist Cautious Clay. Lastly, American jam band Spafford, UK duo Franc Moody, Seattle's Surf Mesa, folk legends Yoke Lore, and more will round out the billing at this year's edition of M3F.
This festival is unlike any other, with a focus on sustainability efforts and charity causes, the festival's core values could change the future of the music industry. With over 80% of its waste being recycled and over $600,000 raised in the last edition- M3F is truly making the world a better place by the year. Not only does the festival benefit larger-scale charities such as Teach for America, but it also funds local organizations such as the Music Therapy Program at Phoenix Children's Hospital.
Alongside the event's positive initiatives and unmatched artist lineup, the festival brings amazing food and beverage curation, art installations, and more. To buy tickets and learn more about M3F's supported charities visit m3ffest.com.