DJ Cynthia Laclé Drops New Single, "Y&M" [Interview]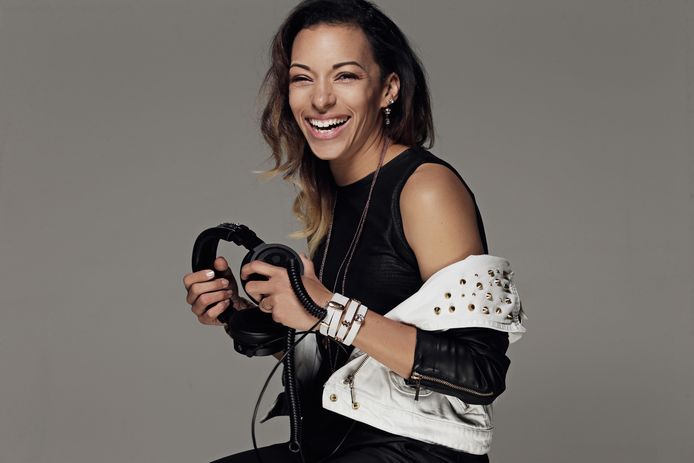 Dutch DJ and producer Cynthia Laclé has been making waves in the music scene for some years now. After winning "Dutch DJ Champion 2017" she set out to become a new electro pop sensation. With her infectious passion for music and her unwavering dedication she was ready to achieve that dream.
With her newest release "Y&M" she proves that she has a keen ear for what currently is setting the tone in popular music. With "Y&M" Cynthia drops a sure fire must-listen. Covered in a catchy beats and pulsating with her infectious energy, "Y&M" is a crowdpleaser that belongs in any playlist.
In celebration of her newest release, we had the opportunity to have a sit down with this talented artist to talk about her life, her future, and her newest release.
Nocturnal Times: Hi Cynthia, thank you for taking your time for this interview. Big gratz on your latest release "Y&M". You must be pretty excited releasing this track finally to your fans. What does this release mean for you?
Cynthia: Aaaah this was insane. I was looking forward to this release. Finally releasing it. Working so hard in the studio and it feels like a reward to release it. But I was super nerveus at the same time, what will the respons be, will people like it or not?
Nocturnal Times: You have been quiet active in the music scene these past couple of years. You won the "Dutch DJ Champion in 2017" and a couple of years later in 2019 you won "World Djane Champion Queen of mashups 2019". So tell us how did it feel to win all those prices? Did you expect this all to happen and what are you most grateful for?
Cynthia: It's so crazy, because when you sign up you're like super hyper, but then you have to play and prep everything. At that moment I get really nerveus, there aren't a lot of females participating most of the time so there is somehow a bigger pressure for me. Ofcourse you would always hope to stand on the stage but I never expected to win it. 2019 in India was really nerve wraking for me. I went to complete different part of the world and I did not know what to expect. Everything was so wel organised and I remember giving birth to my second child just 3 months before. I believe that I hit the maximum of nervousness. But standing on the stage was, I could not even believe what just happened.
Nocturnal Times: So basically your career is about to hit off and then we get hit with a huge lockdown. How was this for you? What did you do during this dark period? How did you spend your time? And what is the most important lesson you took from that period.
Cynthia: Covid was insane, I was so hyper and ready to go ! I guess that we all had people experienced. Completely trapped. Suffocating, I was really struggling in the beginning but after wards I used that time to learn more. I wanted to know more and just hit the studio. I went out and made recordings and just tried to make the best of it as musical possible.
Nocturnal Times: Why the Title "Y&M" and what meaning holds this title? What is the message you want to send out with your music?
Cynthia: The track is shortcut for : You and Me. It's a classical love story, after all the trouble in the world love and music always brings people together. I wanted to reflect that a bit in the track. But also my Caribbean vibes. It's a track that represents me as a person. Divers and multi cultural.
Nocturnal Times: How important is it for you working on your own music? Is there anyone out there who you really would like to collaborate/work with?
Cynthia: Very important. It's where you can put your soul and emotions in it. I literally give a part of me to the world. It is scary though. But I think it's an important part if you would want to become an artist. My biggest dream is to work with Hardwell and Armin van Buuren one day. They are so talented and both incredible awesome persons.
Nocturnal Times: If you look back on all the nights you played live which one is your most memorable or favorite and why?
Cynthia: Aaaah to many though. I played on incredible venues . Which is completely different from a local bar or a festival. Every time I play it's special for me. And to share it with different people is just super amazing. India is definitely the most incredible country what I have seen so far. So special there.
Nocturnal Times: We appreciate taking time for this interview and we know you are busy! Let's wrap this up with a question. What artist you haven't worked with yet would you like to work with and why? And is there anything you want to share with your fans out there?
Cynthia: Hardwell, Armin van Buuren , Maddix are really my top 3 artist. Ofcourse there are so many more awesome producers but I have met all these 3 and they're just really hard working and dedicated people. They have the best energie with them but at the same time they're super chil and normal. I have so much respect for them as an artist and as a person. They are my biggest inspiration and they push me to become my own artist.
I could thank everyone enough for supporting me 🙏🏻. I could not have done this without you and I love every single fan. I hope to keep inspiring you all 🙏🏻, thanks so much.