Webster Hall Closes Its Doors, Calls On Skrillex For Final Club Night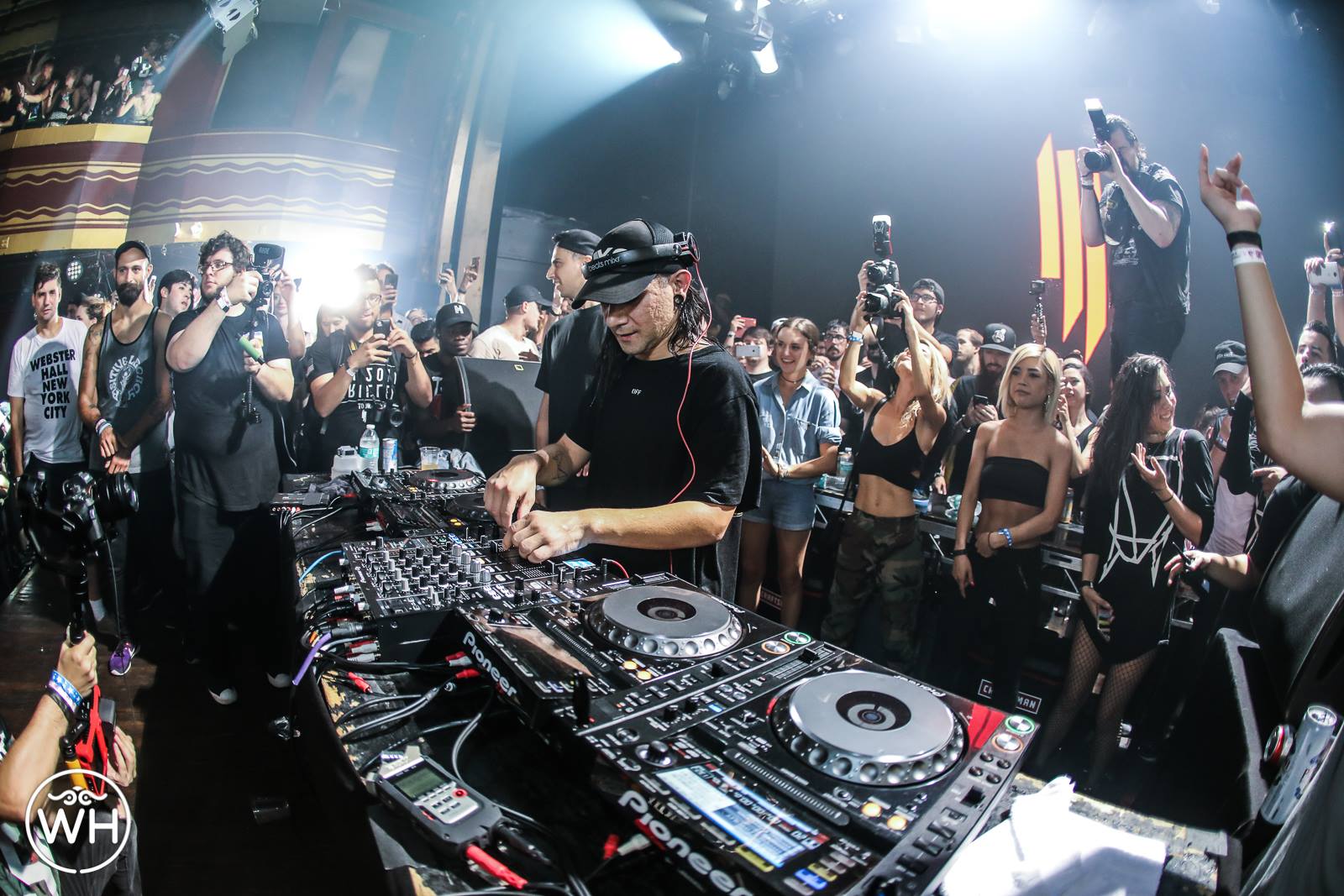 It's the end of an era as iconic New York City nightclub, Webster Hall, closes its doors this week.
Thousands filled Webster Hall for the final nightclub event at the iconic New York City venue this past Saturday, August 5. The OWSLA creator was chosen to shut down the final club night in style, bringing a solo set and a Dog Blood set along with Boys Noize. Hundreds piled onto the stage behind Skrilex, people danced inside of the crevices of the walls, above the tables, on top of the booths, and in whatever spaces remained on the floor of the grand ballroom.
Skrillex's set began at 1 a.m. and consistently throughout he took to the mic to make it clear that he was creating a vibe. Wanting to bring the final club show to a proper close, Sonny Moore, aka Skrillex, encouraged the thousands that filled the space to put their cell phones away… to create a vibe and an atmosphere that they would never forget. From Avicii "Levels" to Zombie Nation "Kernkraft 400," Skrillex kept the party going until 7 a.m. along with Webster Hall residents. Moore also played his own material such as "Purple Lamborghini" with Rick Ross to his early 2010 "Scary Monsters and Nice Sprites." Subset returned to the Webster Hall Bassment to close the final club night out properly as all of the floors of the space on East 11th St were packed from wall to wall for the very last time.
Webster Hall is a cultural phenomenon. A historic, landmark venue that not only served as a nightclub but a concert hall and a grand ballroom. The legendary Webster Hall joins the list of New York City venues to have closed its doors over the last five years, including Roseland Ballroom, Pacha NYC, and Space Ibiza New York. The closing of Webster Hall, however, feels even more significant. After more than 131 years operating, the venue was a representation of the city that never sleeps, a nightlife staple that helped shaped the city's expressive culture.
Webster Hall, which was purchased by AEG Live and The Bowery Presents, will reportedly undergo a demo and rebuild. The building is slated to reopen in 2020 as Spectrum Hall as what is planned to be a concert hall and sporting venue.