NERO Releases "Two Minds" Single Ahead of 'Between II Worlds' Album, Announces Tour Dates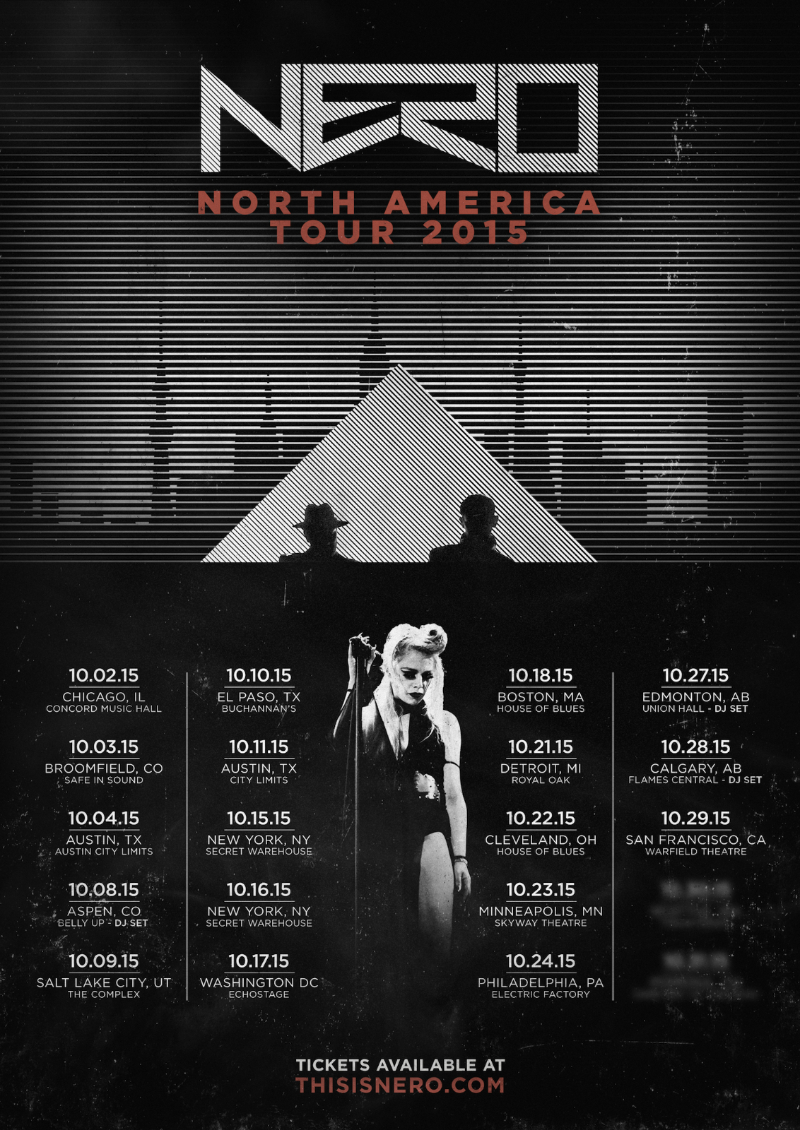 NERO is a multifaceted Grammy Award-winning trio slated to release their forthcoming sophomore album, Between II Worlds on Cherrytree Records on September 11. In conjunction with the new LP, NERO has unveiled the new official music video for the latest single, "Two Minds," which is taken from the album. Additionally, the trio has announced a 20-date North America Tour 2015 to coincide with Between II Worlds.
Kicking off their North America Tour 2015 on October 2 in Chicago, the 20-stop route includes shows in Austin, TX; New York City; Salt Lake City, UT; Washington DC; Boston, MA; Detroit, MI; Cleveland, OH; Philadelphia, PA; San Francisco, CA; and more.
Earlier this year, NERO performed at the major electronic dance music (EDM) festivals Coachella (Indio, CA) and Lollapalooza (Chicago, IL).
An evolutionary album, Between II Worlds celebrates a sense of love among the ruins and cements NERO's reputation is one of Britain's most exciting bands. Seemingly a continuation of their 2012 chart-topping debut album, Welcome Reality, Between II Worlds pushes the group's sound further than ever before.
The latest single from the forthcoming album, "Two Minds," has been released with an official music video ahead of the album drop.
Watch the official "Two Minds" music video:

NERO's latest single, "Two Minds," is available to stream on Spotify HERE.
Fans who choose to pre-order the Between II Worlds album will instantly receive the album tracks "Satisfy," "Dark Skies," and "Between II Worlds."
Pre-order NERO's Between II Worlds album on iTunes, HERE.