Goldfish Announces North American Storm Tour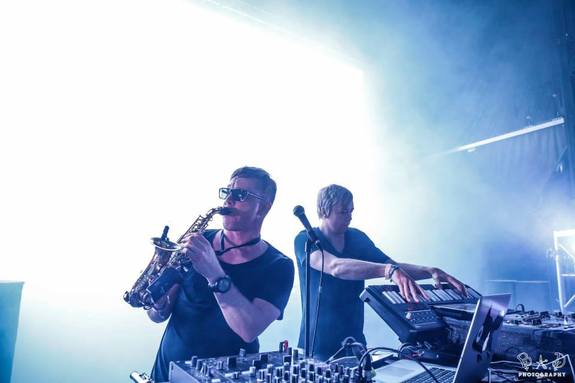 South African electronic band Goldfish has recently began their North American domination and their festival showcases over the summer are a testament to their musical range and artistic capability.
Goldfish performed at Electric Forest and Global Dance Festival at Red Rocks this summer in addition to live sets at Wakarusa Festival and Ultra Music Festival in Miami this past March. Relive some of their latest festival performances below.
Watch Goldfish at Electric Forest:

Watch: Goldfish live at Global Dance Festival at Red Rocks:

"We literally couldn't have imagined a more incredible Summer Tour response in the USA if we tried," said Dom Peters from the band. "Every festival we've played has felt like a best ever… and it just keeps building. You really get the sense that what we are doing with live instruments in dance music is what everyone has been waiting for and it's just so exciting to see where Goldfish is heading Stateside. UP!"
So, it should come as no surprise that the pair is giving fans in North America what they're demanding—more Goldfish.
Hitting Chicago, Fort Collins, Aspen, Colorado Springs, St Louis, Whistler, Vancouver, Seattle, Eugene, Austin and Del Mar from September 4th to September 19th, Goldfish will end things on a high with a hotly anticipated performance at KAABOO Festival in San Diego and two special Halloween dates in San Francisco and Live Oak, wrapping up an incredible six months during which their profile in the key Stateside market has skyrocketed.
We sat down with Goldfish at Ultra Music Festival Miami in March for an exclusive interview, where we discussed their eclectic blend of dance music with live instruments, their breakout into the US dance music market, and what they envisioned for the future of Goldfish.
For more information on Goldfish, upcoming tour dates, new music, and more, visit www.goldfishlive.com.
Photo Credit: B.a.D Photography