Lights All Night 2016: Above & Beyond, deadmau5, Zedd, NERO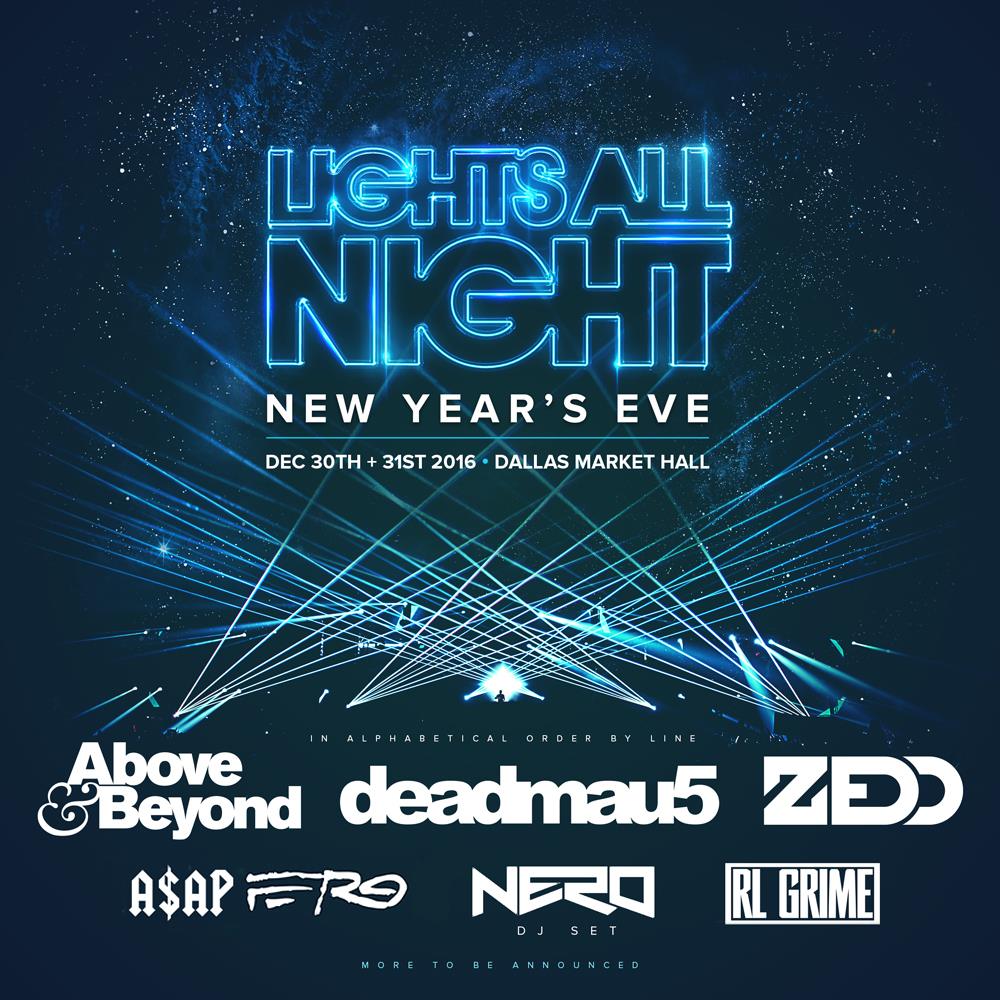 Lights All Night announces DJ roster for two-day Texas' largest electronic festival
In its seventh edition, Lights All Night is kicking their two-day event into high gear following a massive lineup announcement. Lights All Night 2016 will offer sets from deadmau5, Above & Beyond, and Zedd in Dallas along with A$AP Ferg, NERO, and RL Grime. Those same nights, deadmau5 and RL Grime will also perform in El Paso.
Texas' largest electronic music festival takes place on Friday, December 30 and Saturday, December 31.
"We are excited to host some of the hottest electronic acts in music, in two locations over NYE weekend. Expanding the brand to El Paso has been a goal for us-it's a huge hub of music, culture and arts, we've had our eye on it for a while now. Our mission is to provide a spectacular New Year's Eve experience for the patrons. We are excited to give our west Texas and central America fans their own piece of Lights All Night to experience. We anticipate this being the first of other new markets for Lights All Night in 2017 and beyond," says organizers Scott Osburn and Hank Keller of Dallas-based Highland Concerts.
Fans can anticipate the full lineups for the Dallas and El Paso editions to be announced in the coming weeks.
Tickets for Lights All Night at the Dallas Market Hall are available now at lightsallnight.com. Lights All Night at the El Paso Convention Center go on-sale this Friday, June 10 at 11 am CT.