Galantis Drops "True Feeling" Ahead of Sophomore LP, 'The Aviary'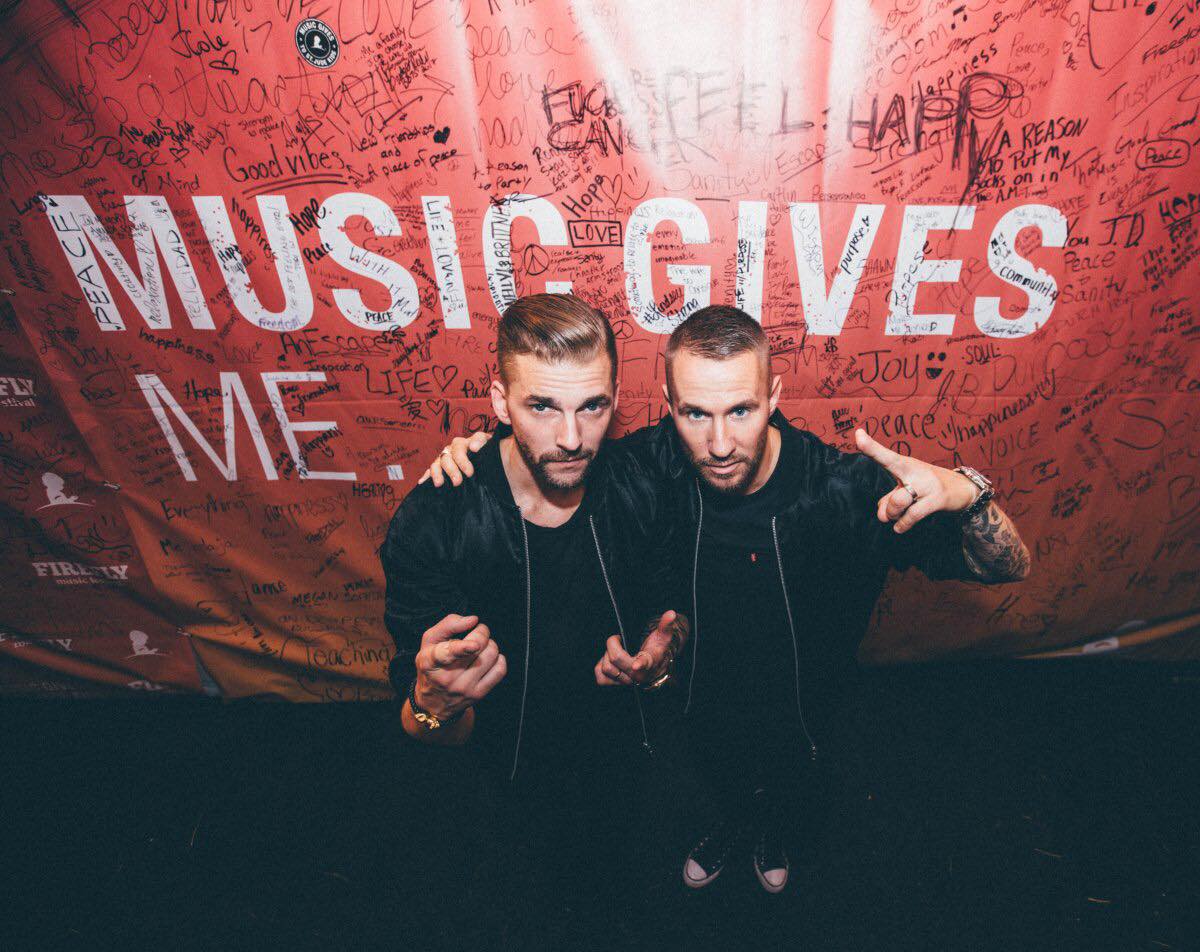 Galantis has just dropped their latest single, "True Feeling," ahead of the release of their sophomore studio album, The Aviary, through Big Beat Records.
GRAMMY Award-winning musician Christian Karlsson is well known for his production duo Bloodshy & Avant and Indie-pop band, Miike Snow and Linus Elköw, who is produced and mixed as Style of Eye, make up Galantis, the popular EDM duo. From their popular singles "Runaway (U & I)," "Love On Me" with Hook N Sling," "No Money," to recent favorites "Hunter" and "Pillow Fight," the guys have been leaving their mark on electronic music since their induction in 2012.
Pharmacy, the debut album from Galantis, was released in 2015 through Big Beat Records, consisting of 13 memorable tracks.
Two years ago we first sat down with Galantis backstage at Electric Zoo Festival on New York City's Randall's Island at the Hilltop Arena. Christian Karlsson and Linus Elköw had just after they released "Runaway (U & I)" and "Peanut Butter Jelly." Fast forward two years and the guy's are now headlining the main stage at Electric Zoo in 2017.
The refreshing, just-in-time for the peak of summer "True Feeling" was just released with an accompanying music video. Tropical vibes and a euphoric explosion that screams Galantis, "True Feeling" is the first to be unveiled from their second LP.
Watch "True Feeling":

Galantis was nominated this year for three P3 Gold Awards in their native Sweden, winning "Best Dance Act." Additionally, the duo won "Producer of the Year" at this year's SKAP Awards, and "No Money" was nominated for "Song of the Year" at the 2017 Swedish Grammis Awards. Galantis has found tremendous success with other recent single releases, including "Love On Me" and last year's platinum-selling smash hit "No Money," which is their biggest track to date at over 600 million global streams. Collectively, the duo has amassed over 1 billion streams worldwide.
Pre-order The Aviary album, here.