Galantis Brought Big Beats to BKWRHS For Halloween Celebration on Oct. 29th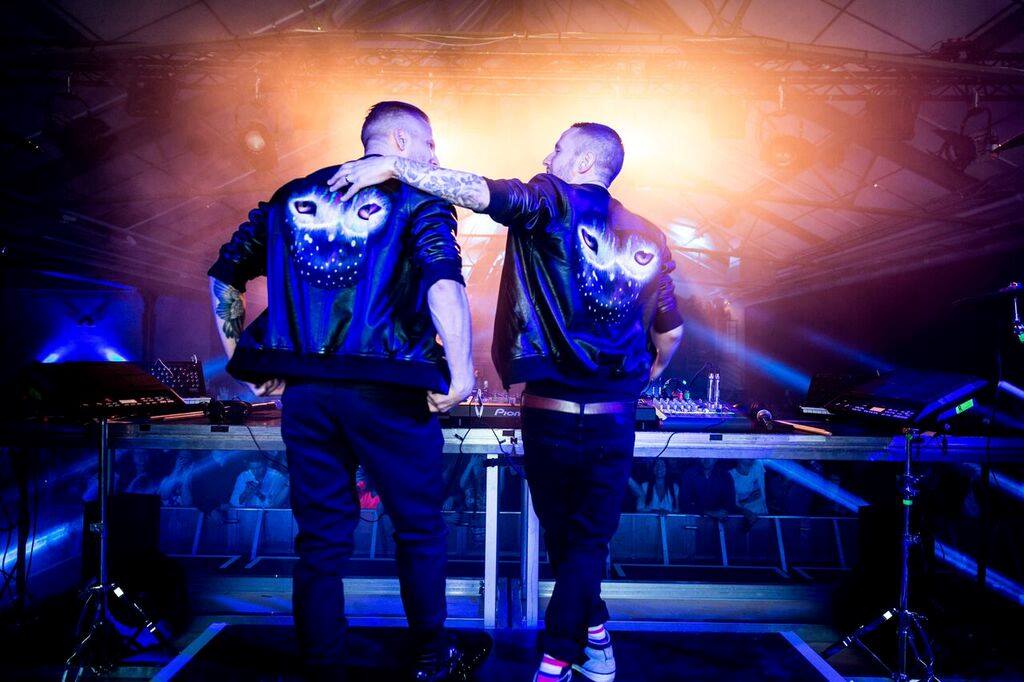 The famed DJ duo brought a sold-out Halloween event to New York, presented by RPM
This past weekend, thousands of dance music lovers found the secret Brooklyn warehouse as a Halloween haven. Delivering some of the biggest DJ acts in the world, RPM Presents brought the Seafox nation bosses for a spooky showcase.
Christian Karlsson & Linus Eklöw are one talented music duo known around the globe as Galantis! Making their NYC return, the skilled DJ/producers played a sold out headline show at the BKWRHS joined by supporting talent, Chris Lake.
Patient fans waited, and waited, as the warehouse filled to the brim throughout the course of the evening. At precisely 2:30 a.m., Galantis began playing their own masterful productions, early and often. The guys started things off with "Firebird," "Gold Dust" and their brand new Hook N Sling collaboration, "Love On Me." Other hits included The Chainsmokers' chart-topper "Closer," Alesso's "I Wanna Know" and "Dark River" by Sebastian Ingrosso.
Galantis & Hook N Sling Release "Love On Me" via Big Beat Records
While the NYC Seafox nation came out strong, some of the Galantis faithful were left flummoxed, as they all anticipated an ensemble lasting more than an hour and fifteen. Nonetheless, sing-alongs ensued while fan favorites "Peanut Butter Jelly," "No Money," and "Smile" highlighted the latter portion of the performance.
Another year, another successfully spooky Halloween weekend in NYC at the BKWRHS.
For more information visit wearegalantis.com. Follow Galantis on Facebook, Twitter, and Instagram.
Featured image: Henrik Korpi