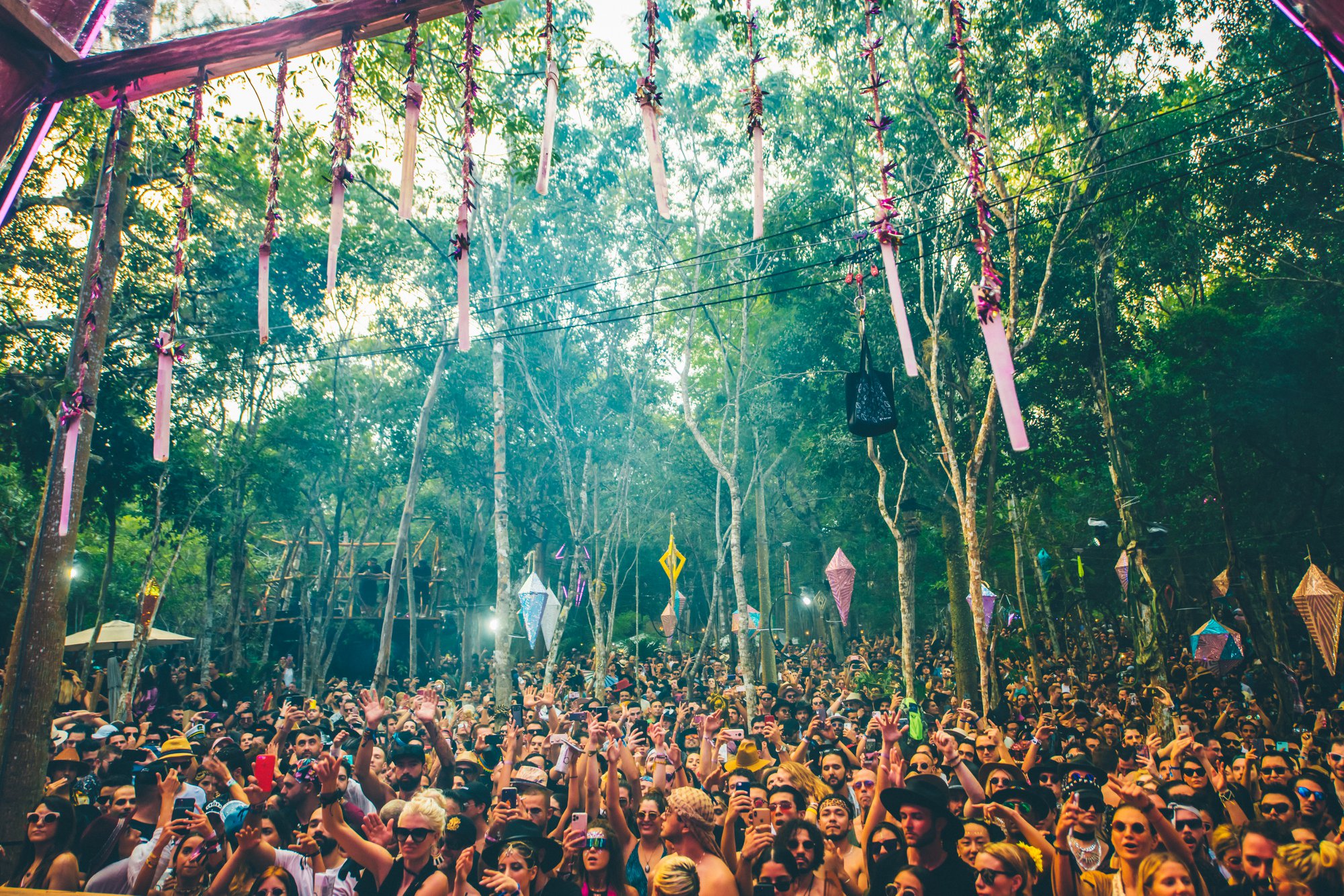 Day Zero Announces Return to Tulum in 2022 ft. DJ Tennis, Nina Kraviz, The Martinez Brothers & More
The world-renowned Day Zero Festival announced its return to Tulum yesterday with the tenth-edition dates and lineup for 2022. Known for connecting attendees with the true essence of the underground amidst natural elements, it truly is a one-of-a-kind event celebrating the mind, body, and soul. Featuring ground-breaking performances from internationally-acclaimed artists and producers, the festival combines both immersive visual and auditory experiences deep in the Mayan jungle. Spanning three stages, the Crosstown imprint will land on January 10th- a decade after the symbolic date marking the world's end. With GA nearly sold out, fans can still purchase a select few tickets and VIP tables.
The Mainstage proves to be the heart of Day Zero featuring festival mainstays and industry staples. The idyllic amphitheater will be host to the opening ceremony featuring Sidartha Siliceo with mind-bending performances to follow. The Martinez Brothers will join the stage, along with industry heavyweight Seth Troxler, UK's Michael Bibi, and Brooklyn-duo Bedouin. The stage will also present returning Crosstown alumni such as the likes of Francesca Lombardo, Dennis Cruz, and Tibi Dabo. Finally, Day Zero founder Damian Lazarus will debut his brand-new project Wizardry featuring DJ Tennis and DJ Three for a special sunrise performance.
The Club will present an intimate space amongst the trees with a diverse line-up of artists from across the globe. The stage will showcase Detroit's Carl Craig, rising star DJ Holographic, Burning Man's staple Rebodello, and a special Tulum debut from Russian superstar Nina Kraviz. Flying Circus' Audiofly will continue on the billing, followed up by an exceptional solo set by fan-favorite DJ Tennis. The enchanting El Teatro stage will be home to Mexico's most acclaimed live acts and DJs. Starring Grammy-winning duo Nortec and their close-friends Tijuana's Bostich and Fusible, Joining the stage will be modular pioneer AAAA, downtempo expert Isaac Soto, Mayan Warriors' Kawas, and jungle-tech heroes Metrika & Balcazar. NYC-based K-Alexis, Krema label's Buena Tarde, Mexico City's Kris Berle, and numerous visual artists will round off the programming for a truly eclectic combination of talent.
With the return of Day Zero comes a fresh outlook on the esteemed festival from Damian Lazarus and his team. Pairing both internationally-acclaimed artists with local Mexican talents, this year will bring an even deeper-rooted cultural and musical experience than ever before. Amongst the beauty of the Mayan jungle, the fully immersive edition of Day Zero will prove its position as one of the top festivals in the world. For more information and tickets visit dayzerofestival.com.