Josh Butler on Splash House, Past Year & Upcoming EP [Interview]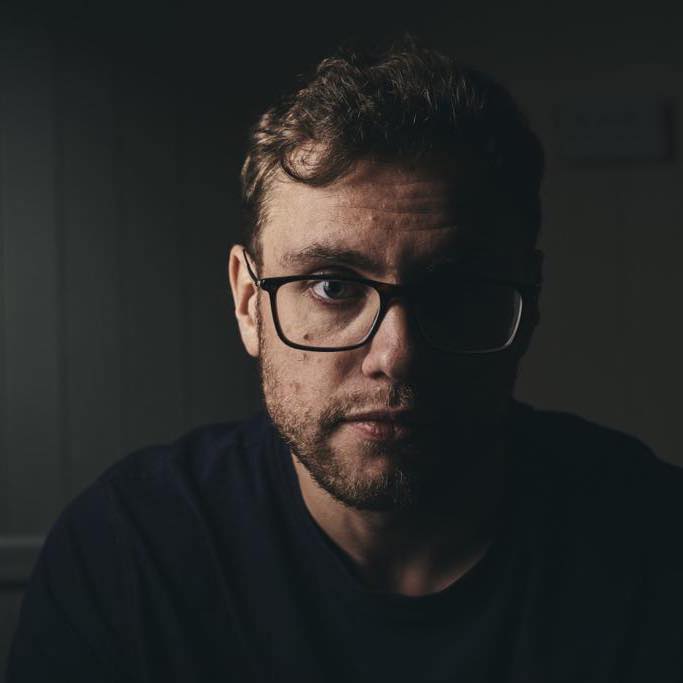 Things are heating up in Southern California with Splash House making its way to Palm Springs once again this weekend. Not only are attendees getting excited about the festival making its return, but artists are too. With almost a decade of success in the industry, Weekend One artist Josh Butler has been an absolute staple in the house music industry. However, over this past year, the British DJ and producer has been unable to return to the festival scene in the States. Yesterday, we were fortunate enough for the opportunity to sit down and talk to him about his past year, his upcoming EP, and his return stateside for his debut at Splash House 2021.
The Nocturnal Times: First off, how has the past year been treating you artistically and how are you feeling now with the world reopening?
Josh Butler: At the beginning of the pandemic, I was actually really creative because I just got back from the States. I played at Factory 93 in LA, that was one of my last shows, and I left that feeling really inspired. But as time went on and on and on…and on [laughs], the creativity slowly went away. I was lucky enough to have a New Zealand passport (everything over there recovered really quickly), so I hopped on the first flight over there to visit family and the creativity started to come back. We were doing shows and festivals over there and I started writing more music. Now that we're back to things, I'm flying [for shows] again and in the studio again.
NT: Since your debut in 2013 with your release of "Got a Feeling", you have seen much success in the industry. What drew you to start creating house music?
JB: House music was always a part of my musical diet growing up because, believe it or not, my mom was really into house music and still is for that matter. She was the one who introduced me to things like Pacha in Ibiza, Fatboy Slim, and the Radio One Show with Pete Tong. My mom was a big influence on all of that. After discovering radio shows like that and compilation CDs, I was just fascinated by the music. I slowly was introduced to music production software and things just kind of spiraled after that- and it really never stopped.
NT: With so much recognition from the likes of Beatport and DJ Magazine, your discography has consistently been ranked at the top of the charts each year. Your most recent single "Ahora Todo Va", in collaboration with Dennis Cruz, definitely lives up to that standard. What's next for you in terms of music releases? Any collaborations or singles fans can look forward to hearing soon?
JB: The next EP I have coming out is on Nicole Moudaber's label. She's one of my favorite DJs in the world, so I'm really excited about that. It's a little bit more, I hesitate to use the word techno because it's not proper techno, but it's a little bit tougher than what I would normally release. It's kind of a balance between my sound and hers, a little bit experimental, I would say.
NT: You are no stranger to playing festivals and shows in Southern California, however, this is your first time playing in the desert for Splash House! What about the festival do you most look forward to?
JB: I've heard lots about Splash House so I'm really excited to come down. I think I'm most excited about the weather and to see the type of people that will be there. California festivals are always pretty crazy from my experience, especially the ones in Southern California. I played at Nocturnal Wonderland a few years ago and that was amazing. I'm also excited to see the DJs, as well. I haven't seen the DJs in a few years now.
NT: That's what we wanted to talk about next, actually. With much of the programming being artists you have worked with in the past, is there anyone you are excited to maybe see at the festival? Any artists you consider a must-see for attendees?
JB: Definitely SOHMI for me. We met at Sound Nightclub in LA a few years back when she warmed up for me and I was really impressed, so we kept in contact. She hit me up one day and mentioned that she did vocals and asked if I wanted to do a collaboration, so I was like, "Fuck yeah, let's get on it!" We ended up making a track called, "Sunday Sunset" in the lockdown of 2020 and we've been in constant contact ever since. I haven't seen her in a few years so I'm really excited to see her and see her play, as well.
NT: Many of your hits have been seen across festivals and clubs everywhere. You have become well-versed as a performer in Ibiza and across the world. What can fans expect to hear from you?
JB: I think my set at Splash House, since it's quite early, will be quite house-y like summertime vibes with a few vocals- just positive house music. There's going to be nothing too heavy or industrial in this set.
NT: Besides that, we are just truly ecstatic to see you make your Splash House debut in Palm Springs next week. Is there anything else that you'd like to share with your fans?
JB: Just that I'm excited to be back. Part of me thought that this would never happen again. When we were in 2020, I was really starting to question things. So just that I'm really, really happy to be back.