Armin van Buuren "Christmas Days" ft. Josh Cumbee [Armada Music]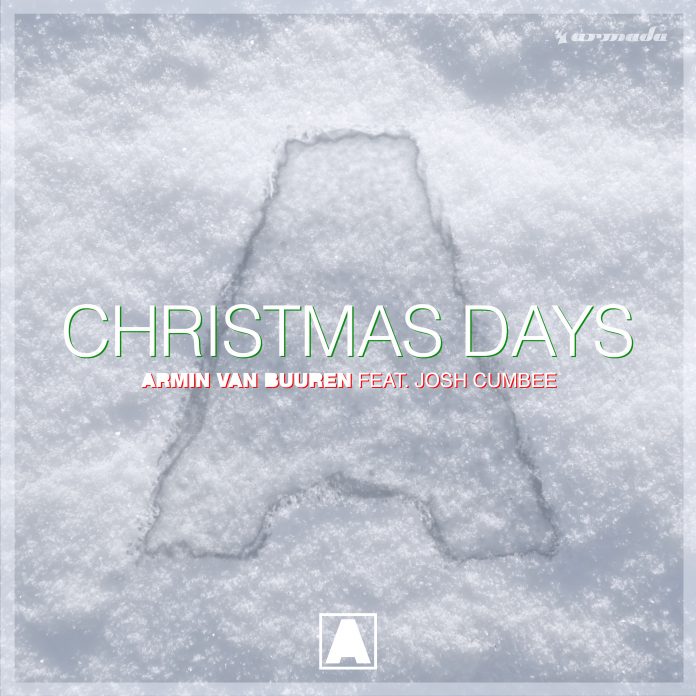 Born on December 25, Armin van Buuren gets music lovers into the holiday spirit with his latest stripped down release, "Christmas Days" feat. Josh Cumbee.
A reinterpretation of his "Sunny Days" released earlier this year with Cumbee, Armada Music boss, van Buuren, strips down the massive club anthem into an acoustic rendition. Fully equipped with Christmas bells, "Christmas Days" will have you decking the halls in no time. As if this Christmas Day baby needed an excuse to release another piece of beautiful music, Armin joins forces with the vocal talent that is Josh Cumbee for a sweeping, wintery, and dreamy track that we're sure you'll have on repeat through the remainder of the year.
Listen to Armin van Buuren feat. Josh Cumbee "Christmas Days":
The trance titan is celebrating a colossal 2017 and "Christmas Days" is just the cherry atop of his memorable year. Landing four tracks on The Nocturnal Times Top Electronic/Dance Tracks of 2017, Armin is no stranger to releasing hit after hit. This year was extra special for van Buuren who celebrated his 20 year career with The Best Of Armin Only (two sold out shows at the Amsterdam ArenA) in May. This year, Armin celebrated 800 episodes of his A State of Trance radio show, released two ASOT mix compilations, huge singles "Great Spirit" with Vini Vici and Hilight Tribe, "I Need You" with Garibay feat. Olaf Blackwood, "Sunny Days" feat. Josh Cumbee, "My Symphony (The Best Of Armin Only Anthem)," "I Live For That Energy (ASOT 800 Anthem)," the fun and crowd-trolling "This Is A Test," and Gaia "Saint Vitus."