Armin van Buuren & Garibay "I Need You" feat. Olaf Blackwood Released via Armada Music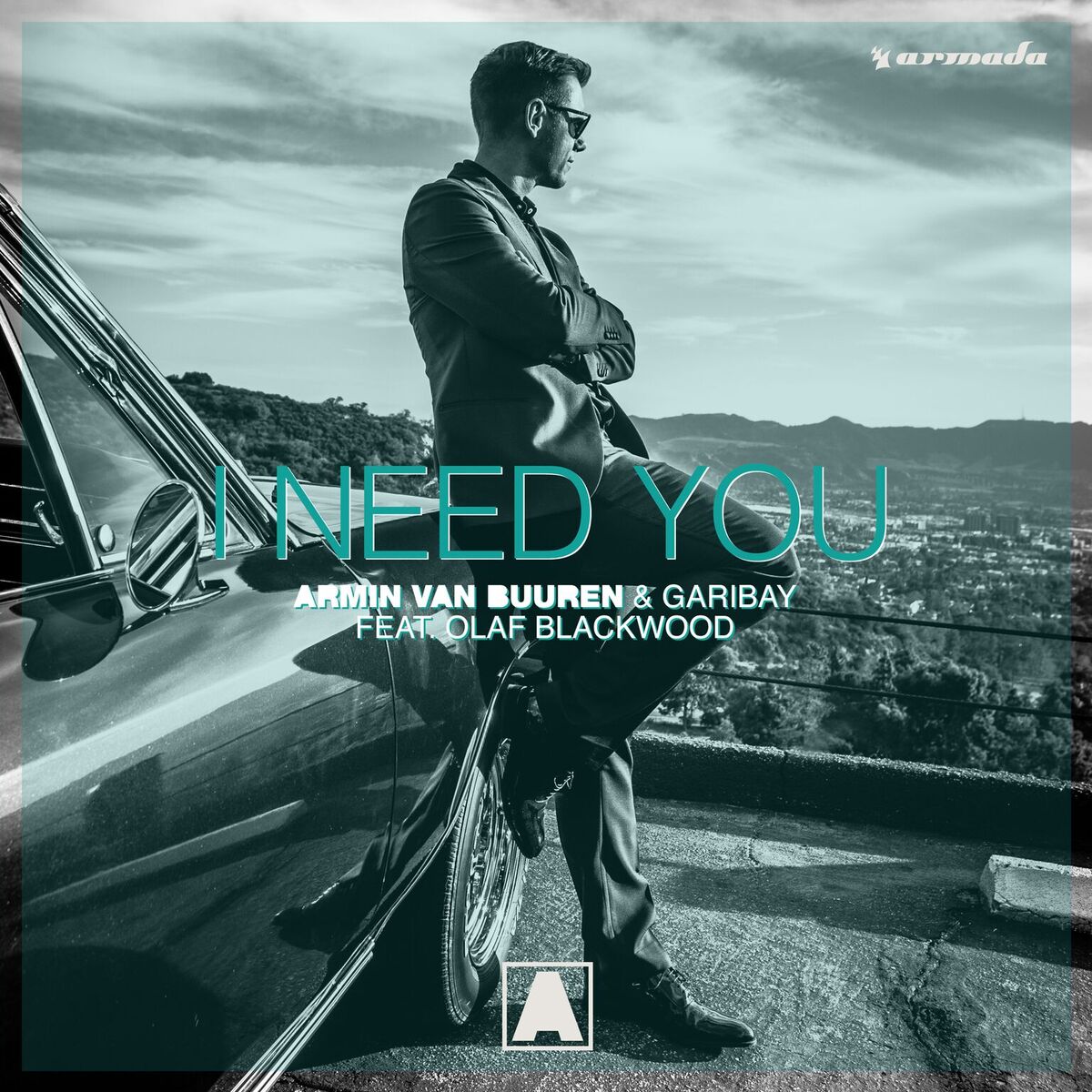 Armin van Buuren's newest single, "I Need You" with Garibay, showcases another side of the trance titan's capabilities
Out tomorrow (Fri., Jan. 6), Armin van Buuren surprised fans and electronic music enthusiasts alike with the release of his brand new single, "I Need You." Joining forces with the Grammy Award-winning Garibay, van Buuren—who is a Grammy Award-nominated DJ/producer himself—has released the track through his Armada Music label just in time to start the new year.
"I Need You" shows van Buuren's softer side, yet still possesses the deeply-rooted sense of emotion found within each of his creations. Taking a musical risk on "I Need You," Armin took his own advice: never be a prisoner of your own style. The acclaimed face of A State of Trance and co-founder of Armada Music, continues to divulge deeper into his musical diversity following the success of his studio albums Embrace, Intense, Mirage, Imagine, Shivers, and 76.
A piano driven vocal production, "I Need You" feat. Olaf Blackwood, is inspiring and uplifting with tropical undertones. Different than what you might expect to hear from Armin, this is easily one of the year's most noteworthy collaborations—and it hit the airwaves and digital platforms just one week into 2017.
Listen to Armin van Buuren & Garibay "I Need You" feat. Olaf Blackwood:

According to Armin, "It's been truly inspiring to work with Fernando Garibay and Olaf Blackwood and to come up with something so musically adventurous. I am very proud of the result and can't wait to hear what everyone thinks of 'I Need You'."
Fernando Garibay, producer and songwriter, has been credited on a plethora of successful productions, which earned him five number one singles and several Billboard Dance Top 10 records. Garibay has worked alongside familiar names such as Whitney Houston, Britney Spears, U2, Kylie Minogue, Shakira, Enrique Iglesias, and Lady Gaga's "The Fame Monster,: which earned Best Pop Vocal Album at the 53rd annual Grammy Awards in 2010.
The official music video for "I Need You" is expected to premiere one week from now. In the later months of 2016, Armin took to Facebook Live while filming the music video for an upcoming single ("I Need You") in Los Angeles, which was unannounced at the time.
For more information on Armin van Buuren, visit arminvanbuuren.com. Follow AvB on Facebook, Twitter, and Instagram.