Win 2 Tickets for Pier of Fear With Kaskade on Sat., Oct. 24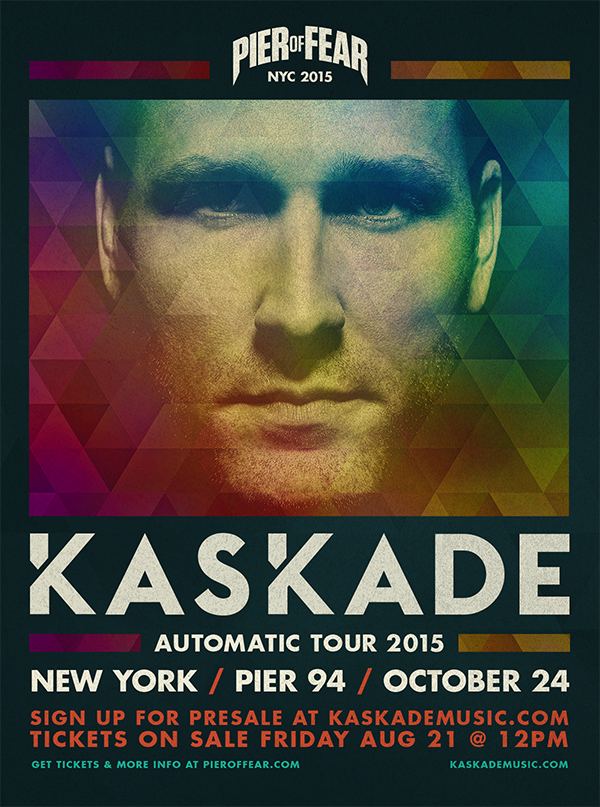 Internationally famed electronic dance music (EDM) DJ/producer Ryan Raddon—better known to fans as Kaskade—makes his way back to the Big Apple on Saturday, Oct. 24.
Kicking off the first of three events in the annual Halloween series Pier of Fear, Kaskade is bringing his Automatic Tour to Pier 94 in lieu of his recent album release. Automatic was released on Warner Bros. Records/Arkade on Sept. 25.
Familiar to dance enthusiasts for his extensive discography, single releases from Raddon's new Automatic album include "A Little More," "Never Sleep Alone," "Disarm You," and "We Don't Stop."
The Nocturnal Times has partnered with RPM & Pacha NYC to give away a pair of free tickets for Kaskade's Automatic Tour stop and Pier of Fear event. Entry is easy; jus follow the simple steps below!
Win 2 Tickets for Pier of Fear With Kaskade on Sat., Oct. 24:
*Contest ends on Fri., Oct. 23rd at 10 pm EST.
In addition to Kaskade on Oct. 24, Pier of Fear brings Armin van Buuren on Oct. 30 and Skrillex on Oct. 31.
Following his Pier of Fear performance, Kaskade brings his notorious and deep Redux showcase to Pacha NYC for the official after party. More information and tickets available HERE.
For more information on Pier of Fear visit pieroffear.com.