Kaskade to Celebrate Halloween at NYC's Pier of Fear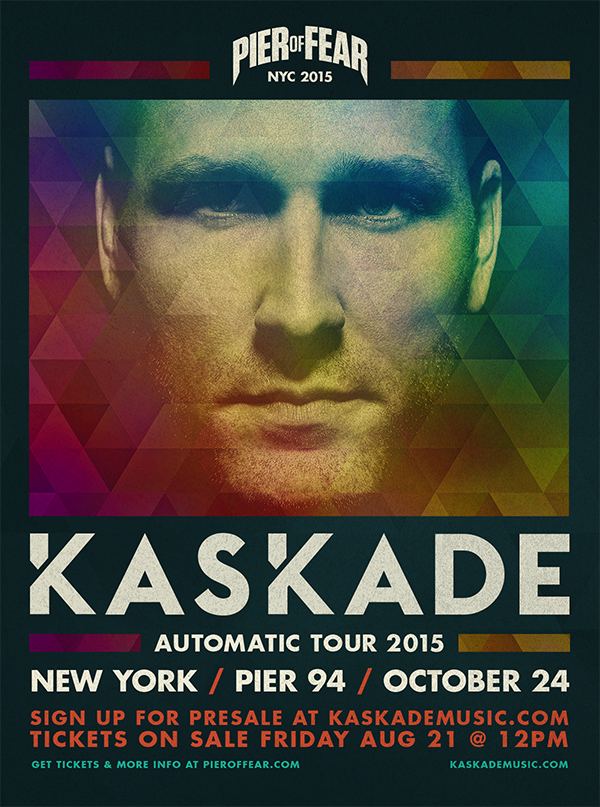 Halloween week in New York City truly gives dance fans one of the biggest excuses to party. Continuing with their annual Pier of Fear tradition, Pacha NYC and RPM Presents have teamed up with international superstar producer/DJ Kaskade for the first announcement of their Halloween 2015 events.
Going bigger than ever, Ryan Raddon aka Kaskade, has just announced his forthcoming full-length artist album, "Automatic," and an extensive large scale tour to coincide with its release.
Included on the tour will be a stop at Pier 94 for a Halloween extravaganza inside one of Manhattan's prime event locations. Kaskade will headline this spooky night on October 24, 2015, just a week before All Hallows' Eve!
Aside from headlining Electric Daisy Carnival New York earlier this year at MetLife Stadium, Kaskade's last show in the Big Apple was his massive NYC Redux performance in December 2014.
Fans can pre-order "Automatic" HERE. By purchasing a ticket to an upcoming Kaskade show, you'll receive an automatic pre-order of his new LP.
Tickets for Kaskade's Pier of Fear event are available HERE.