The Nocturnal Times Exclusive Interview: Marcus Santoro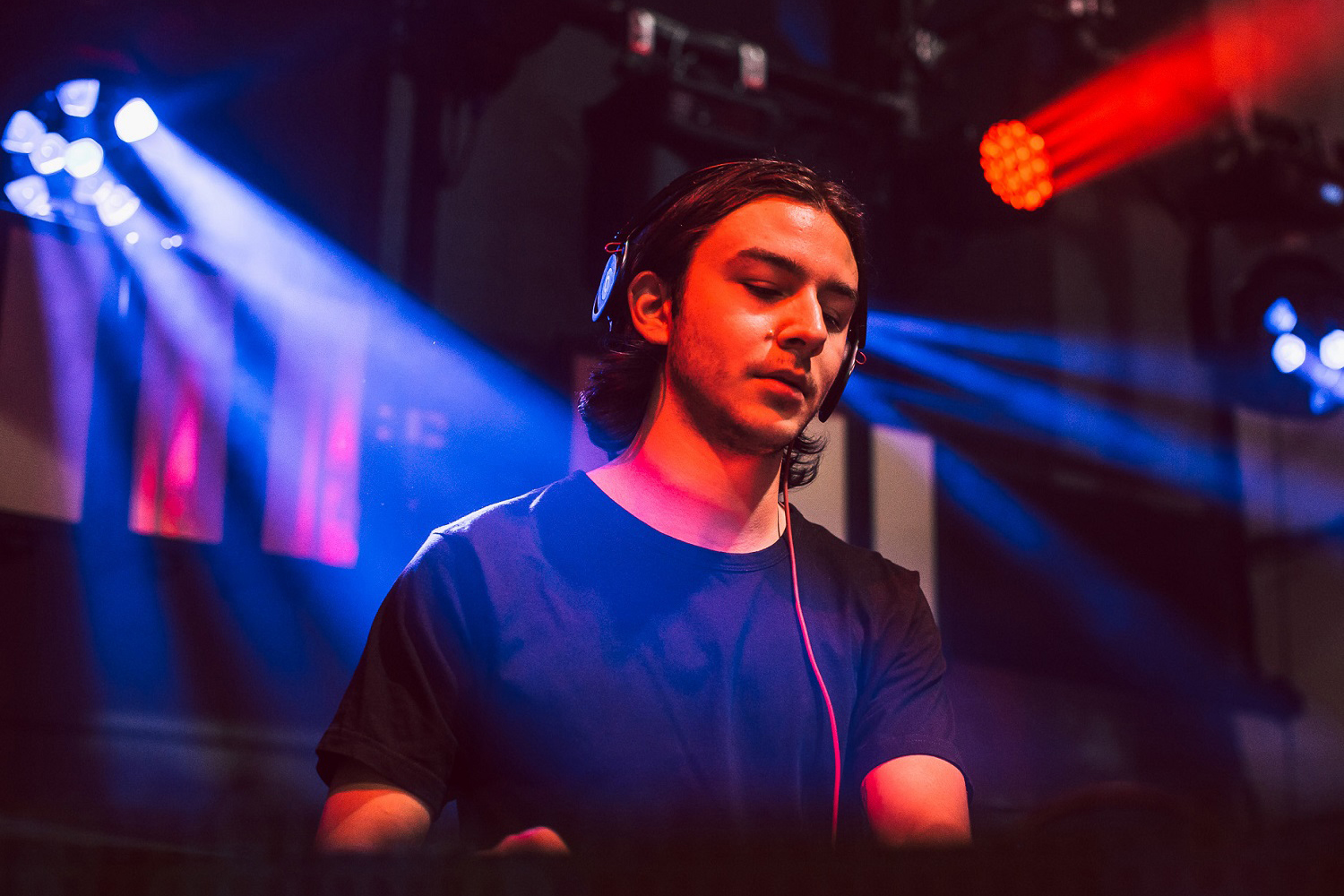 The Nocturnal Times recently sat down with DJ/producer Marcus Santoro following the release of his latest singles, and a remix for Myon on Ride Recordings. It's been a busy summer for the breakout talent, who has been showcasing his sound on labels such as Aly & Fila's Future Sound of Egypt's Excelsior and Enhanced Music. Santoro's impressionable sound has already begun leaving its mark on dance music, sparking influences from Daft Punk, Tiësto, Above & Beyond, Dirty South, and Axwell. Read The Nocturnal Times full Q&A with Marcus Santoro, below.
The Nocturnal Times: How and when did you first begin exploring dance music? Did you grow up around music or were you classically trained?
Marcus Santoro: I discovered dance music at quite a young age and it was always very prominent throughout my childhood. My father was a DJ back in the late 70s / early 80s so artists such as KC & The Sunshine Band, Donna Summers, Giorgio Moroder and Michael Jackson to name but a few were played quite frequently. When I was around 10 I discovered Daft Punk, and then I was introduced to Tiesto, Above & Beyond, Dirty South and Axwell from older cousins of mine shortly after. From there on it just stuck with me and now we're here!
The Nocturnal Times: Did your upbringing or hometown influence your choice to pursue a career in music? If you weren't working in the music industry, which career path do you think you would have chosen?
Marcus Santoro: 
I think it definitely had a big part to play in helping me discover what I wanted to do with my life. Growing up with vinyls and old record players certainly gave me quite an interest in that world from a young age but prior to music I wanted to become an author and direct/write for film. That was always (and still is) such a massive influence and interest. I guess you never know what can happen in the future but I've always wanted to do something creative growing up and music helps me express that creativity to the world and I couldn't be more grateful!
The Nocturnal Times: Your most recent release is a remix of Myon's 'Albion' via Ride Recordings, tell us, how does your take on the track differentiate from the original Myon created, and how would you sum up your remix?
Marcus Santoro: The original of 'Albion' is drastically different but I wanted to keep the theme of the original very present in my version and I believe I did it some justice. The original of 'Albion' is rather dreamy and gives you that classic Trance feel. My remix gives it a more modern twist with an energetic and electro-driven bassline and when the main chords come in I wanted to give it something which felt euphoric and festive!
The Nocturnal Times: 
The 'Albion' remix you completed also celebrates 10 years of Myon as an artist, and 'Albion' was also the first Myon release. How influential has Myon been to you as an upcoming artist? How did you feel about the remix request?
Marcus Santoro: Myon has been incredibly influential to me and my music for quite some time now so it was a privilege to be apart of the remix package alongside Estiva who is also another artist who inspires me! I grew up listening to the sounds of Myon & Shane 54 and especially their 'Summer of Love' remixes and I still play quite a lot of them in my DJ sets today. It's been great being friends with Myon over the last 6 months and to know that he supports my sound is beyond amazing and I couldn't be more thankful.
The Nocturnal Times: Who are some of the artists that first inspired you to begin producing and DJing? Have they changed over the course of your career or since you first began? 

Marcus Santoro: Without a doubt Dirty South, Tiesto, Axwell and Above & Beyond. I'd say they were the very first EDM artists I'd listened to and I still look up them and always try to put their influence into my music. Of course with the rise of newer talent over the past several years, artists such as Alesso, Martin Garrix, Jason Ross, Nicky Romero are just but a few who I look up to now as well.
The Nocturnal Times: What are some of your favorite trance releases of all time? If you had to choose 3 classic tracks to include in your DJ sets for the rest of your career, which would you choose and why?
Marcus Santoro: Tiesto's 'Adagio For Strings' is probably my all time favourite Trance release. It really needs no explanation why, it's an absolute timeless piece of music that I've listened to since my inception into music as a whole. Also Tiesto's remix of Delirium's 'Silence' is another one that I'd have to say is up there too. That song is simply an 11 minute piece of magic and it takes you on one of the biggest musical journeys. 3rd on the list would have to be Above & Beyond's 'Sun & Moon'. Reason why would be because it happens to be a very emotional and deep record and you can never get tired of hearing those vocals.
The Nocturnal Times: The Nocturnal Times is predominantly based stateside, with a worldwide readership. We want to ask what the music scene is like in Melbourne, where you're from, and Australia in general? Could you ever see yourself moving abroad for more potential opportunities in the music industry?
Marcus Santoro: Australia has a vibrant music scene with artists like Flume, Peking Duk, Will Sparks and Timmy Trumpet absolutely smashing it worldwide. In Melbourne, it's predominately a more Bounce, Minimal & Techno driven movement and it's always been an underground nightlife. Trance music has always been strong in Melbourne but I feel Sydney is where the Trance & Progressive scene is really alive and kicking. I've been wanting to make the move overseas for some time now and I'm hoping sometime next year I'm either going to be setting up full time in Europe or the States.
The Nocturnal Times: You've been really busy this summer in the studio with the releases of 'Flashpoint, 'Interior Exterior' and now your remix for Myon. Do you like to keep a consistent release pattern? And what else do you have planned for the rest of the year release wise?
Marcus Santoro: There's been quite the constant release schedule that all started from September in 2016. Since then I've released 1-2 songs per month and I think that's because I've just been going extremely hard at it in the studio. I like to always be working on music and try my best to put out quality productions and this year the support has been incredible. I have a new single out September 8 on Enhanced Music and a remix for Thomas Gold that's coming soon. I'm also working on three big vocal tracks and also dwelling into different genres as well. To put it simply, there's definitely no shortage of music coming out of the Marcus Santoro studio anytime soon!
Marcus Santoro's remix of Mayon's 'Albion' is out now via Ride Recordings, listen here:
For more information about Marcus Santoro, visit his Facebook, SoundCloud, Twitter, and Instagram.