Justice Returns With Big Week NYC Event to Close Out 2016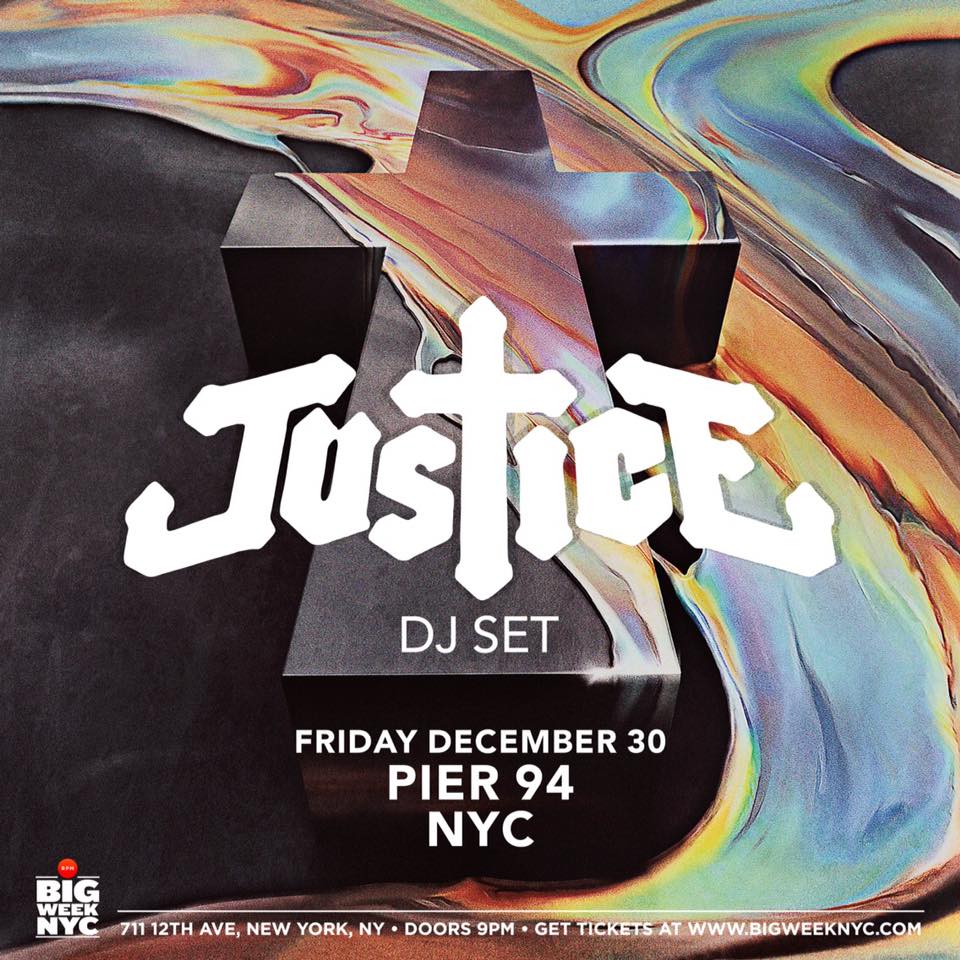 One of dance music's most iconic duos to touch the decks, Justice, recently announced they will be back in the big city for this year's New Year's Eve festivities
Justice is looking to finish off the year with a bang as they just released their third studio album. With the help of Because Music and Ed Banger Records, Woman was released this past November 18 2016. It's been five years since Justice has released a full-length album. One could speculate what exactly a modern day Justice would sound like, and in a sigh of relief they prove to have stayed true to their roots. The album is a solid ten track collection of the year's finest electro-disco. Singles from Woman include the intro track "Safe and Sound," "Randy," and a single coupled with music video "Alakazam!" View it below:
A variety of purchasing and streaming options for their newest album, Woman, are available HERE.
Last year Justice was in Brooklyn to ring in the New Year with those at the Hangar marathon party via Area Event and Jukely. Since then they have stopped at various international venues and made the final preparations on this third studio album Woman. The Justice shin-dig this time will be taking place in Manhattan and in one of the larger venues of the city, Pier 94.
Having being host to the recent Above & Beyond Pier of Fear celebration, you can imagine it will be just as packed and grandiose. You can thank the team at RPM Presents for these back-to-back larger than life holiday shows in the Big City. Justice will be starting off New Year's Ever Celebrations early on with a Friday night performance with unannounced guests. Earlier in the week, DJ Snake brings the Pardon My French Tour to Pier 94 as part of Big Week NYC, bringing along guests Tchami, Mercer, Malaa.
More information on the event and tickets are available HERE.
Keep up with the latest in the world of Justice by following the guys on Twitter and Facebook.