Eric Prydz Leaves EPIC Mark on Terminal 5 NYC Following Three Sold-Out Shows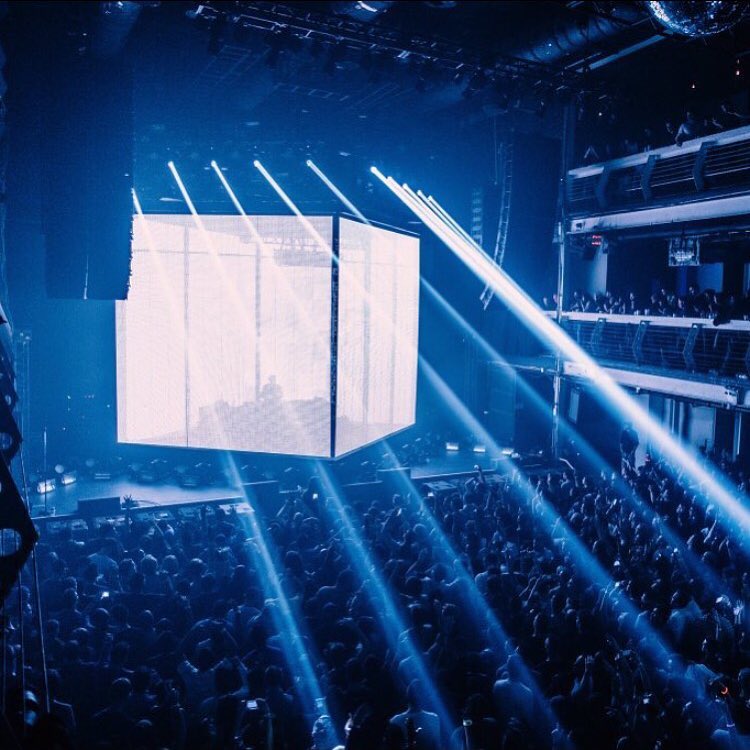 Taking his famed live show to the next level, progressive house mastermind Eric Prydz has outdone himself with EPIC 4.0.
Known for his unique musical style and multiple monikers, anything Prydz produces has a fair chance of a live showcase. At Terminal 5, one of NYC's premier event venues, Prydz gave fans an immersive and awe-inspiring performance, unlike anything they've witnessed before.
With opening support from Sébastien Léger, the dance floor filled and warmed up to groovy house beats. Preparing for a two-hour ensemble, the musically sophisticated crowd could only anticipate the happenings set to occur at 11pm.
Encased in a hologram cube, Eric Prydz stepped up his already storied showmanship bringing a production setup you'd have to see to believe. Lights quite literally composed screens, which projected visuals for his newly released Opus tracks. Album masterpieces from early on included: "Collider," "Floj," "Som Sas" and "The Matrix."
Being that New York is no stranger to hosting EPIC, grand scale episodes from years past included 2.0 and most recently 3.0 at Madison Square Garden. Fans still remember these NYC nights as the times they were hit by laser beams. Coincidentally, the forecast for this past weekend was cloudy with a chance of lasers.
Towards the end of his masterful set, Prydz played Pryda "Shadows," "Sunset At Cafe Mambo" and his closing came by way of his new album's title track, "Opus" which has been a staple for him since its release last summer. EPIC 4.0 brought many surprises to New York and it was only the first stop of this concert tour.
After an extraordinary release of his debut artist album Opus earlier this month, legendary DJ/producer Eric Prydz has undoubtedly solidified himself as the man to watch in 2016. This past weekend reinforced the expectations of the Pryda & Cirez D following that grows with every EPIC experience. You can catch Prydz on the west coast, this month in Los Angeles and San Francisco!
For more information visit ericprydz.com. Eric Prydz is on Facebook, Twitter, and Instagram.