Above & Beyond's 'Common Ground' Smashes in at #3 on Billboard Top 200 Album Chart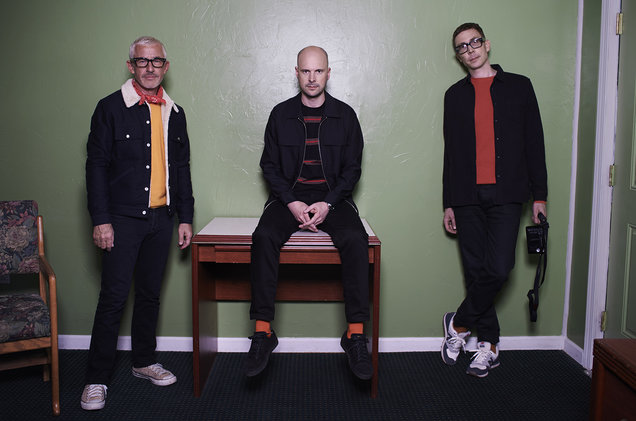 Jono, Paavo Siljamäki, and Tony McGuinness, (better known collectively as Above & Beyond) have seen nothing short of a remarkable landing for their latest album, Common Ground.
Released on January 26, 2018, the already highly-acclaimed album took a comfortable (and astounding) seat at Number 3 on the Billboard Top 200 Chart, sliding in next to the likes of Ed Sheeran, Post Malone, Migos, Kendrick Lamar, Bruno Mars, Taylor Swift, and many more. Release weekend saw a massive sold-out performance at Brooklyn's Barclays Center during Grammy week in New York, as well as a screening hosted by the guys of their new concert documentary, 'Above & Beyond Acoustic: Giving Up The Day Job.' The film profiles their unforgettable 2016 acoustic performance at The Hollywood Bowl.
Common Ground features mega-hits like "Always" and "My Own Hymn," both featuring Zoe Johnston, a crucial collaborator with A&B for over a decade. Appearing as one of the biggest U.S. chart debuts by a British electronic act, the album also marks a major step for independent music, as its release came via Above & Beyond's own Anjunabeats label. Coinciding with the album is A&B's 'Common Ground' North American Tour, where every ticket sold for U.S. dates comes with a copy of the newly released album. So much exciting news and we are only in the second month of the year. The gang has a colossal upcoming performance lined up during this year's Miami Music Week at the legendary RC Cola Plant alongside Seven Lions.
"The world's biggest cult band" – Q Magazine
"One of the most majestic acts in electronic history" – Billboard
Perhaps one of the leading factors in the group's monumental success is the relationship they so carefully nourish with their fanbase. Bringing unity, friendship, and love to the forefront of their mission, they've successfully gathered not only one of the largest followings in the industry but essentially created an Above & Beyond cult. Their weekly 'Group Therapy' (ABGT) radio show has celebrated over one year of life and happiness, and in recognition of the festivities, A&B hosted ABGT250, their most recent annual live concert. ABGT250 called The Gorge Amphitheater home this past September, and featured a live stream onstage of Twitter messages from fans, further bringing their global following together, under common ground.