Autograf Returns With Some New "Future Sauce" For You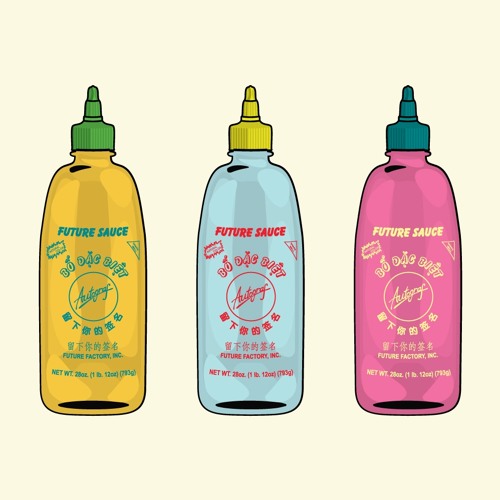 The Chicago trio, Autograf, hit it big in 2016 with their EP Future Soup, and are back with some new flavor in the latest release of "Future Sauce"
Little by little Autograf has been leaking out new original productions since their sensational debut EP Future Soup. The first track to follow from the boys was the befittingly titled song "Don't Worry." A song providing you with ambient energy and a cooling guitar riff, "Don't Worry," was quite the statement as they proved more magic is still conjuring in the studio. Now that the floodgates have been opened, fans have been longing for more original goodness from Autograf.
"Future Sauce" is the newest material from Autograf to be released and comes a mere two months following "Don't Worry." With a title of "Future Sauce" you instinctively are thinking of a sound similar to the EP, Future Soup. The beginning starts with a melodic piano build up, soothing and calm alongside a light percussion background. The drop focuses on an electro bass line, a surprisingly funky and groovy instrumental you wouldn't have necessarily expected out of Autograf. The whole drum kit and classical piano re-enter the song making for another solid soothing yet rocking production from Autograf. Although the track art to "Future Sauce" bares similarities with the art on Future Soup, it proves to be a standout from the Autograf catalog.
The "Future Sauce" release came out on the heels of their 2016 Fall continental tour featuring Goldroom. They've got 20 more stops in store for the greater North America as it was just launched this past September 30th in Nashville. For more information on the live headlining tour, including ticket links visit the preview by The Nocturnal Times below:
Goldroom and Autograf Tour to Make 30 Stops Across North America This Fall
For more information on Autograf follow them on Twitter, Facebook, and Instagram.