Armin van Buuren 'Embrace' Album Sees Highly Anticipated Release on Armada Music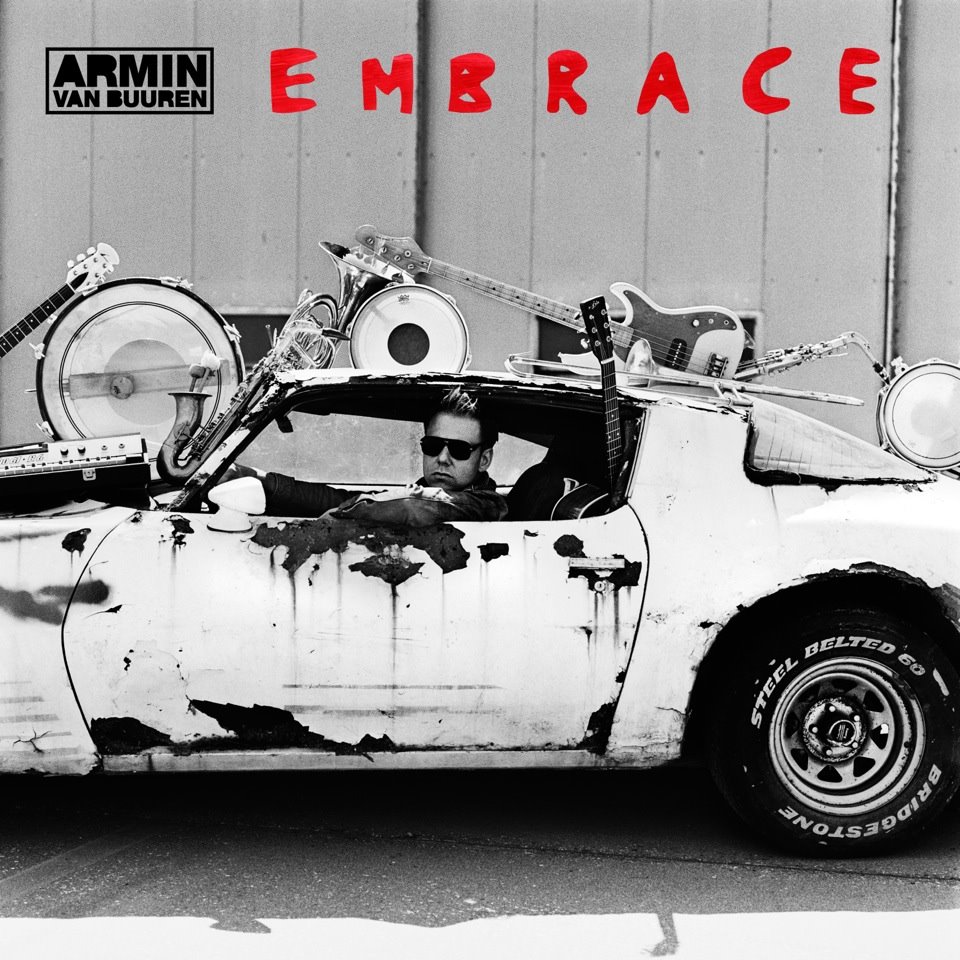 Grammy Award-nominated DJ/producer Armin van Buuren has released his highly anticipated sixth artist album, Embrace, today (Oct. 29) on Armada Music. While it's been a big year for electronic album releases, Embrace–which proves there's still a glimmer of hope for true artistry and the future of music during a streaming revolution—outshines all else in a sea of monotony.
First it was 76 and then onto Shivers, next was Imagine with Mirage thereafter, and finally, Intense followed by his latest, Embrace. Armin van Buuren's artist albums always possess an innovative progression, symbolizing the changes and evolution in electronic dance music (EDM). With undermining trance elements from the A State of Trance (ASOT) creator, Embrace encompasses all forms of electronic music.
The Nocturnal Times sat down with Armin van Buuren earlier this year to discuss new music, his new album—which was untitled at the time, and the first single from the album, which made its debut at Ultra Music Festival 2015.
Keeping with the continuous trend of starting his artist albums with an intricate instrumental, van Buuren's Embrace begins with the powerful title track, which prepares listeners for an intense 15-track musical journey. "Embrace," which features Eric Vloeimans, is an up-tempo introduction to an all-moods LP.
Captivating listeners from the very start, Embrace continues with the album's lead single, "Another You" ft. Mr. Probz, and its second single "Strong Ones" ft. Cimo Fränkel.
Track 4 from Embrace, "Make It Right" ft. Angel Taylor is an album highlight with its catchy vocal and pop elements intertwined with Armin's signature sound, making for a contagious drop and memorable track.
"Face Of Summer" is a melodic track, which allows vocals from Sarah deCourcy to shine atop its guitar melodies and pulsating riffs. Drums are prevalent on the emotional-driven and uplifting "Heading Up High," which features vocals from Kensington. Track 7, "Gotta Be Love" ft. Lyrica Anderson is another strong, upbeat vocal inclusion on Embrace.
BullySongs provides powerful vocals on the album's enormous "Caught In The Slipstream," which is reminiscent of Armin's early career productions. Van Buuren kicks up the BPMs for his get-up-and-dance Cosmic Gate collaboration, "Embargo," which has been included in his DJ sets over the last few months.
Undoubtedly one of the most admirable tracks from Embrace is "Indestructible," which features vocals from DBX. "Indestructible" shines as a euphoric and uplifting mood-raiser and spirit-builder, which is perfectly suitable for a festival main stage or an intimate nightclub.
Taking a risk with "Old Skool," van Buuren succeeds at providing another melodically-driven, signature club anthem. "Off The Hook" with Hardwell, which is the final upbeat track on the LP, has already dominated both Armin and Hardwell's DJ sets ahead of the album release.
Embrace concludes with the profound, piano-based "Looking For Your Name," which features vocals from singer/songwriter Gavin DeGraw. Unlike any Armin production to date, the collab between van Buuren and DeGraw is a subtle cap to the 74-minute expedition.
Embrace the diverse sounds, Embrace the use of various musical instruments, but most importantly—Embrace and enjoy the new music.
Dance music fans will bask in the glory of Embrace—and wait patiently for a slew of new diverse remixes to be released over the next year. Van Buuren is slated to bring his Armin Only: Embrace world tour across the globe in 2016 & 2017.
Following an album release party in the Netherlands, Armin will provide headlining performances at the Halloween themed Freaky Deaky Festival in Chicago and Pier of Fear in NYC on Oct. 30.
Stream Armin van Buuren 'Embrace' album on Spotify:


Armin van Buuren Embrace is available on iTunes, HERE.