Armin van Buuren to Release 'Embrace' Album on October 29 on Armada Music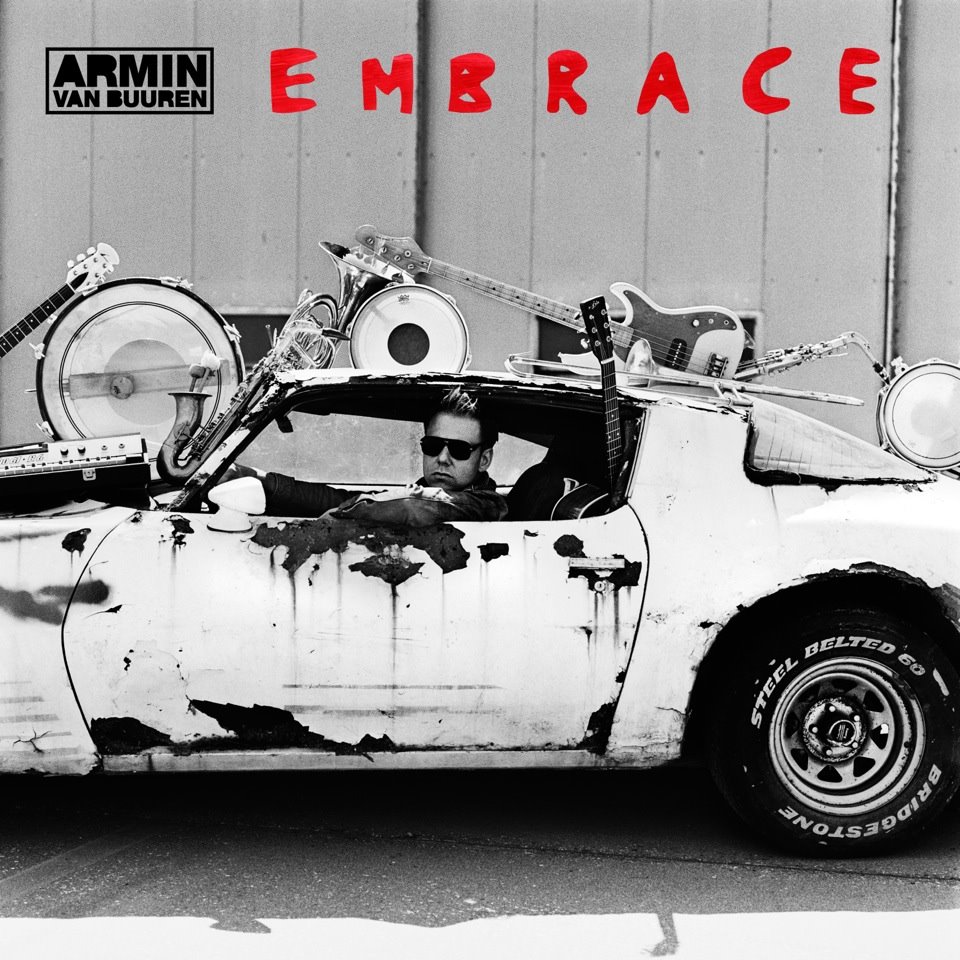 Armin van Buuren has announced the title, cover artwork, and release date for his forthcoming full-length studio album on Armada Music. Marking the GRAMMY Award-nominated musician's sixth studio LP, the highly anticipated album, titled Embrace, will see its official release on Armin's Armada Music label on October 29, 2015.
Unveiled today across Armin's social media platforms, the album cover artwork was created by renowned photographer, film and music video director, Anton Corbijn. He reveals that the Embrace cover artwork is "apt for a versatile DJ who adores music and travels the world … [incorporating] images that hold a mix of references to Sgt. Pepper and Mad Max."
What started with 76 transitioned into Shivers, which progressed into Imagine ever so seamlessly into Mirage, and most recently Intense, Armin's innovation as an artist is iconic and evolutionary.
We sat down with Armin van Buuren when he stopped in New York during Memorial Day Weekend to discuss his new single with Mr. Probz, his at-the-time untitled new album, A State of Trance, and more.
Read The Nocturnal Times exclusive interview with Armin van Buuren.
Said Armin van Buuren, "After '76,' 'Shivers,' 'Imagine,' 'Mirage,' and 'Intense,' I went for another album title that consists of only one word: 'EMBRACE'! The idea was to 'EMBRACE' several different instruments and sounds, and incorporate them into my sound. I hope my fans will 'EMBRACE' this new chapter in my life. I loved working with Anton on the cover for the album. It is nothing short of an honor, and I'm really glad to see how well it turned out."
The lead single from Embrace, "Another You," features vocals from hip-hop sensation Mr. Probz. "Another You" has immediately began its domination of airwaves and dance floors across the world following its initial premiere at Ultra Music Festival Miami in March 2015. The album's first single has been remixed by Mark Sixma, Headhunterz, Ronski Speed, and Pretty Pink. "Another You" is available HERE
Watch the official music video for "Another You," HERE.
"Another You" has already seen more than 40 million Spotify streams and the official music video more than 5 million views on YouTube.
Van Buuren's last studio album Intense included the GRAMMY Award-nominated "This Is What It Feels Like" featuring Trevor Guthrie. Intense was well received by critics and fans as it showcased Armin's diversity as an artist. Will Embrace do the same? Find out on October 29!
Check this space for more information about Embrace as it's revealed.