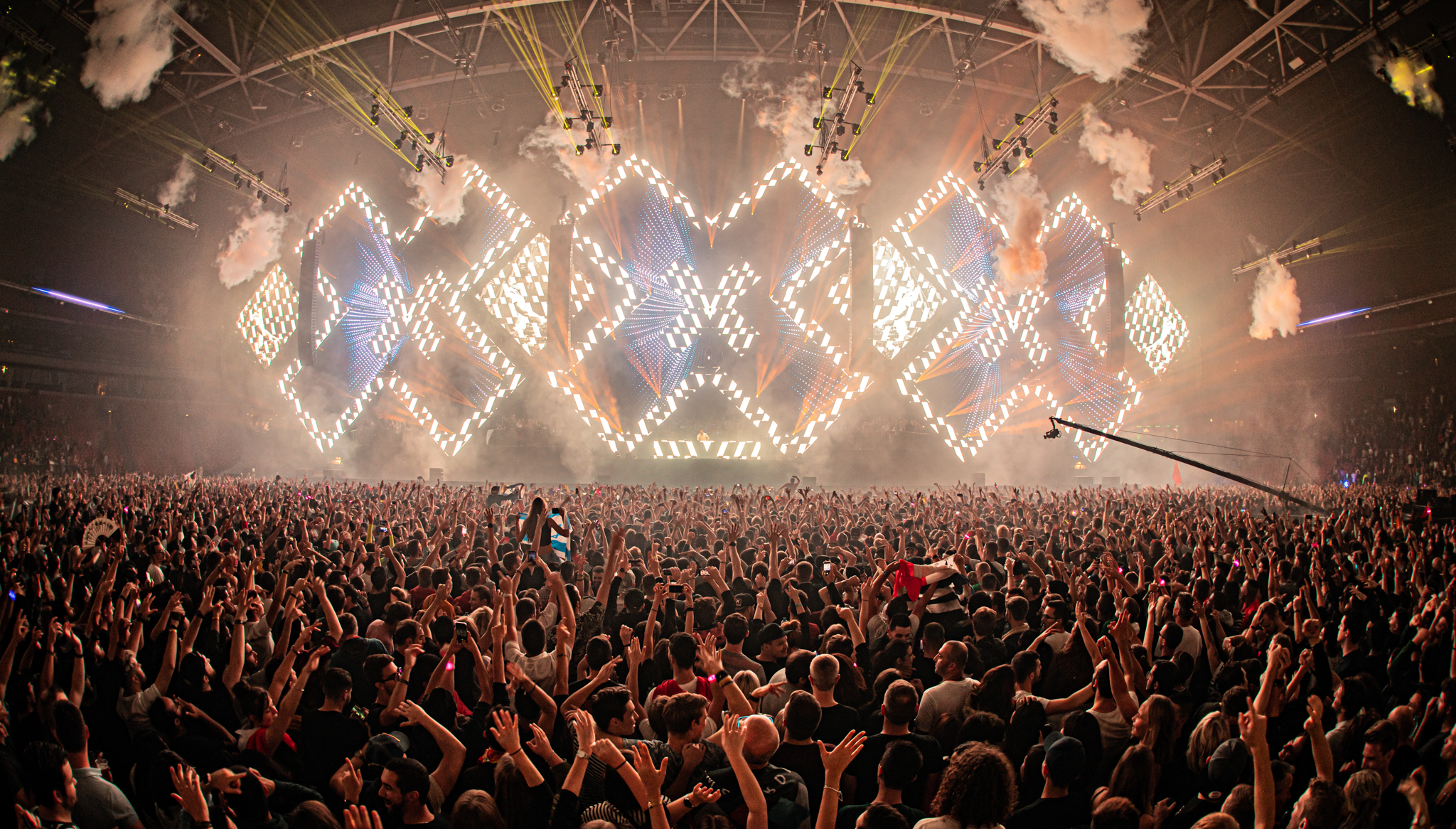 Amsterdam Music Festival 2019 was a Pure Symphony of Sound: Alesso, Tiësto, David Guetta, Armin van Buuren & More Opulent Performances
Astonishing the electronic mecca of the world, Amsterdam, with its biggest audience to date, Amsterdam Music Festival 2019 reigned in as surpassing expectations tenfold. On Saturday, October 19th, dance music enthusiasts from all corners of the globe travelled to the John Cruijff Arena for an opulent all-nighter of world-class talent, music, and performance. 

More than 40,000 fans poured into the arena, marking its record breaking crowd who awaited the annual crowning of the winners of this year's edition of DJ Mag's Top 100 DJs poll; a symphonious moment that vanguards Dimitri Vegas & Like Mike glowingly took first place in. The duo had won the award back in 2015, and now 2019 has again cemented their everlasting kingdom of triumphant music and performance. 

Surrounding AMF's crowning was a host of DJs and producers who have unquestionably helped shape the electronic dance music sphere into what it is today. Throughout their existence and alongside their intricate bodies of musical work over the decades, the world holds strings of timeless records that will live on as essentials to this spectrum of music. David Guetta, Alesso, Armin van Buuren, Tiësto, Don Diablo, Jonas Blue, W&W with Timmy Trumpet, Mike Williams and Coone stand amidst this description, and AMF was blissfully captured by their philharmonic showcases.

Towards the beginning of the evening, Mike Williams, Jonas Blue, and David Guetta set the night on fire with perfectly sound sets, igniting the audience on fiery sonic journeys. Arguably one of the best parts of the night was David Guetta venturing into the rabbit hole of deep rhythms, evoking ecstasy highs purely through sound. Here's a peak at some of our favorite tracks of the night:

"Ritual" – Tiësto & Jonas Blue
"Secrets" – Tiësto
"If I Lose Myself" – Alesso
"Heroes" – Alesso
"Mr. Navigator" – Armin van Buuren
"Crowd Control" – Dimitri Vegas & Like Mike vs. W&W
"Save A Little Love" – Don Diablo
"I Wanna Know" – Alesso
"Party Till We Die" – Timmy Trumpet
"God Is A Girl" – W&W
"L'amour Toujours" – Tiësto
"Adagio For Strings" – Tiësto
"Mammoth" – Dimitri Vegas & Like Mike
"Remedy" – Alesso

Tiësto stole the stage in his first AMF appearance since 2015, spinning the crowd into a frenzy of radiant happiness. Cranking out anthem after anthem, his presence was 360 degrees of illumination for AMF. Dutch titan Armin van Buuren wrapped everyone into a state of trance, dishing up new tunes from his Balance album and spinning relentless trance-centric vibes into the night. This led to the most hypnotic throwdown of the evening by W&W and Timmy Trumpet performing AMF's revolutionary 2=1 show concept. 

There was a breathtaking ambiance that swept over AMF as Alesso projected a proper dose of performance mastery upon everyone. He fused 40,000 hearts and souls together for an experience to never forget. Don Diablo then held down the wee hours of the night with nothing short of raw and radiant energy, mixing in all the good vibes and booming songs that fans danced their hearts out to. Coone drew the curtains to a close for Amsterdam, who had the tireless crowd bouncing until the festival's final moments.

"This year's AMF was the most successful and spectacular edition of ADE's most influential event. It was sold out in record time and more than 40,000 visitors from 100 different countries were in attendance. As organizers of the event, I am extremely proud of our great team of professionals at ALDA and can't wait to get back to work to all upcoming events on the agenda." -Allan Hardenberg, CEO of ALDA

A magnificent closing to Amsterdam Dance Event, the world's largest indoor festival repeatedly takes home the most unforgettable and serendipitous party of the year. Reminiscent of the world's biggest music fest Tomorrowland in Belgium, the magnitude of AMF's atmosphere, crowd, and artist lineup feels entirely on par. The abundance of uplifting energy, high-octane sets, iconic songs, and leading artistry makes for a soulfully exquisite experience that reminds us all of the infinite power and beauty of music. Until next year, AMF. 
Photos Courtesy of Amsterdam Music Festival