TWRK Premieres "Wheels in Motion" on Beats1 with Major Lazer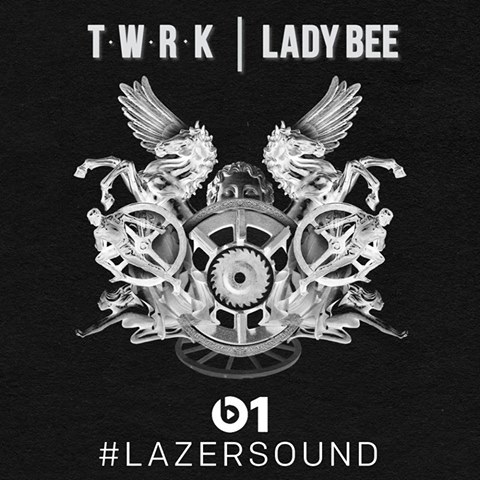 The NYC duo TWRK will be airing their latest track "Wheels in Motion" on a worldwide premier on the Major Lazer Beats1 radio show Lazersound this Saturday, June 11
TWRK is currently seizing the moment for 2016, they kicked things off in a big way playing at the monumental ULTRA Music Festival. Following one of dance music's biggest stages TWRK has gone on to tour the rest of America and beyond. They recently spent time in Asia this past May and are recovering from a fresh string of performances in Europe.
They quickly jumped into the spotlight with their hit track "Do What It Do," the energetic collaboration with OG Maco. With the success of the track and increasing notoriety they were were invited to Shade 45's Sway In The Morning on Sirius XM to do a live mini-mix. Riding off a powerful year, TWRK now has a new original to add to their building repertoire with "Wheels in Motion."
"Wheels in Motion" offers a bit of a more intimate feel, but still harnesses the excitement you'd find in a TWRK track. Lady Bee joins the TWRK team on this project and supplies you with a chilled out trap ride leaving listeners in a state of self-reflecting bliss. A feat not accomplished by many, you can hear the tight snare and reggae party elements throughout the track, but still feel an emotional connection with "Wheels in Motion." It's a perfect example of a lively trap track combined with meaningful lyrics and a consoling build up and release.
The official release will available for everyone on Monday, June 13.
Listen to "Wheels in Motion" for the first time ever live on the Beats1 Radio show with Major Lazer, HERE.