The Nocturnal Times Exclusive Interview: Eelke Kleijn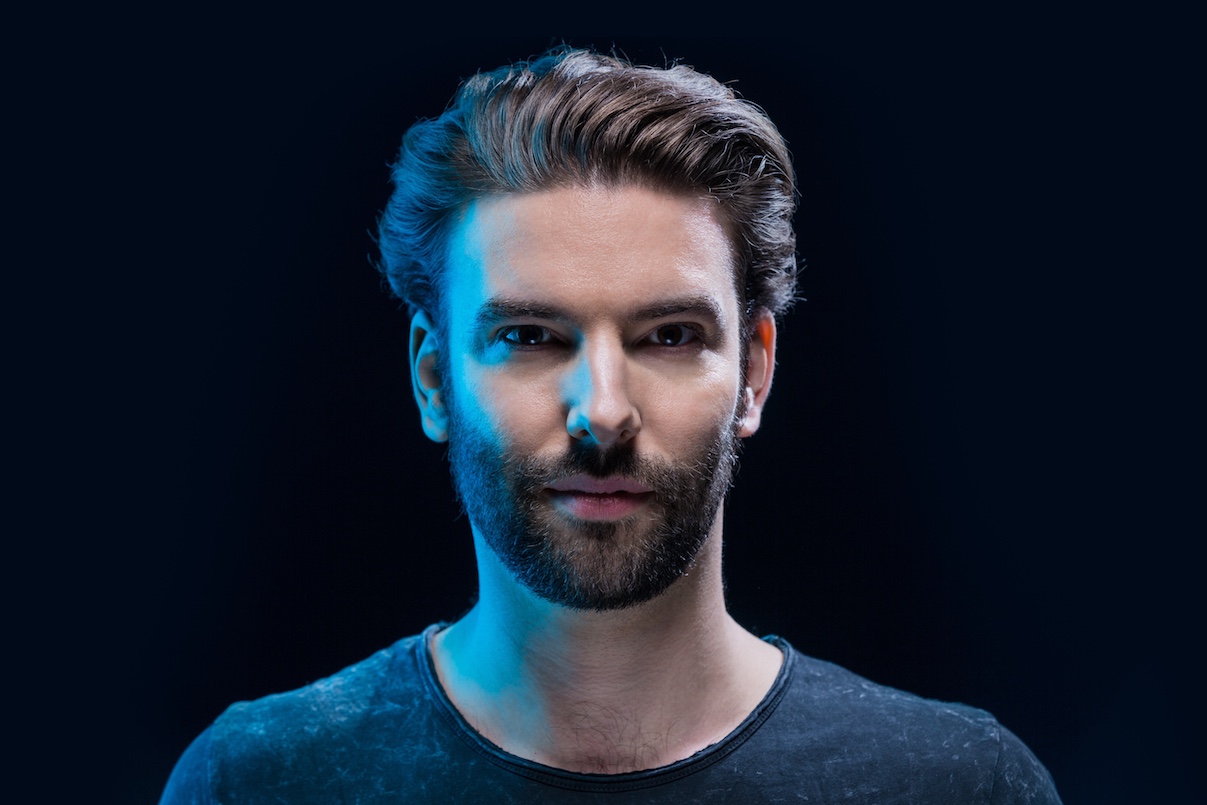 Eelke Kleijn has launched an exceptional electronic music career over the past decade, proving himself to be a versatile superstar in the game
Between releasing countless remixes and his own productions, as well as creating the soundtracks to various Hollywood films, Eelke Kleijn has proven himself a key player in the electronic music scene. Upon just signing with the esteemed Armada Music label, Kleijn has come out with his own label 'DAYS like NIGHTS,' and released his first track, "Home" to lay the groundwork for the future.
With extensive knowledge and experience playing piano and producing music, Kleijn holds immense power over the potential for his new label. Boasting a strong relationship with Armada Music, success is no question for this acclaimed electronic champion.
With two albums, an array of remixes and personal productions, and various movie soundtracks under his belt, Kleijn has proven himself a worthy player in the industry, and stands out for his rare and unique work.
Eelke Kleijn took time away from his exciting projects to speak to The Nocturnal Times about his music production career thus far, the establishment of his label 'DAYS like NIGHTS,' his latest release, "Home," and what's in store for the near future. Read the exclusive interview below:
The Nocturnal Times: What is it that got you started on your music composition career? What really made you say, "I am going to produce music"?

Eelke Kleijn: It was actually a combination of two things; I started taking piano lessons when I was 12, and two or three years later I started working in that same store as a part-time job. At more or less the same time I started going out, and noticed the DJ was playing vinyl in the club. Those two things together made me realize I wanted to do that as well, and instead of only focusing on becoming a DJ, I really quickly started to make music as well. Everyone in the store I worked at was involved in music somehow, either through bands or performances, so making music for me seemed like a logical step.
The Nocturnal Times: How do you think your roots in Rotterdam, (The Netherlands) allowed you to grow into the producer you are today?

Eelke Kleijn: To be honest I don't think Rotterdam has had that big of an influence on me. It is still the city where I started clubbing and got introduced to electronic music, but the rest of the country has been as important, if not more important. I was pretty quick to travel to Amsterdam for parties, and would also take the train to festivals and clubs all around the country. Rotterdam has always had a bit of a harder sound, so my sound has never been a great match with the city. Even now I only play here once or twice a year on average.
The Nocturnal Times: You recently launched your 'DAYS like NIGHTS' label, with the first track release being your own "Home." What can you share with us about your inspiration behind this label, and releasing "Home" to initially set the tone?
Eelke Kleijn: 
Home actually has very strong ties to the concept of DAYS like NIGHTS. Besides being the first release, Home also stands for the feeling I would like to bring across with the label. I've always had a preference for events that have a warm, loving sort of atmosphere as opposed to large, industrial halls. Carpets on the floor, decorations, those sort of things. Also in terms of music, I love melodies and tracks that have a sense of warmth. I see that as an extension of Home, it's the sound I want to bring across with the label and it also is the mood we want to set with events later on. So when I wrote the track Home, which also has a very loving, almost organic sort of vibe, that felt like the perfect track to launch the label with.
The Nocturnal Times: Your past work on Hollywood soundtracks defies typical norms of electronic artists. With films like Parker and Wrath of the Titans under your belt, where do you see your career as a "sound-tracker" going in the future?

Eelke Kleijn: It's definitely something I want to explore further in the future. I love to work on many different songs at the same time, it keeps me excited and on my edge. So going from a dance record one week to a trailer song the week after is just the way I work. I would definitely love to work on a full movie some time in the future. I've scored a Dutch documentary a few years back, which was quite a challenge, but incredible to do at the same time. Working on a full-blown movie is very high on my bucket list!
The Nocturnal Times: How would you describe your style of producing? Do you think it differs between the remixes you release and your own productions?

Eelke Kleijn: I don't think it really differs between releases and remixes. Whenever I work on a song, I keep on experimenting and improvising until I feel I have something that is strong enough to base a song on. Sometimes I feel it can be really difficult to recognize that exact moment, I actually believe it's one of the most important aspects of being a producer. I've learned by now this is easier if you take a small distance from your own work, that's why I often work on a song for one or two days, and then start to work on something else again. If you eventually come back to the first song it makes it easier to a see if you're on the right track.
The Nocturnal Times: After playing shows all around the world, in countries like Argentina, South Korea, the U.S., Australia, and Turkey, do you have any cities/specific shows that stand out in your memory?

Eelke Kleijn: The thing I love about playing music everywhere is that I meet similarly minded people all around the world. Whatever country you are in, there are always people that share the same love for music and often also the same values and principles. Of course everybody has their favorite places to play at. Mine definitely include Argentina, Canada, Australia and some cities in the US. But to be honest, a great vibe can start in any country or city- that is the great thing about music. It connects people from all over the world in a unique way.
The Nocturnal Times: What is your favorite thing about producing music and sharing something so personal with the world?
Eelke Kleijn: My favorite thing is seeing the crowd react to the song the first time I play it. Up to that time I've been working on it by myself and maybe played it for 2 or 3 other people at most. But at that moment, you get the most honest reaction from the crowd. Nobody has heard the song yet, and the way people respond tells me everything I need to know. If the reaction is great, I know I'm on the right track. But it can be different from what I expected as well, and in that case I often go back into the studio and change it. I try to find why it didn't work as I had hoped, and I'll test a new version the next gig. Even though music is very personal, I feel something personal can also be presented in many different ways, and as an artist you have to find which personal representation gets appreciated most!
The Nocturnal Times: You just signed with the esteemed Armada Music label. What do you expect to come from this new relationship, and what do you predict for the future of DAYS like NIGHTS?

Eelke Kleijn: DAYS like NIGHTS will be the home-base for all of my future music, so to say I am excited about it would be an understatement! I will be taking care of six releases or so myself every year, which leaves room for other artists as well. I would like to build a nice group of people that I really appreciate and whose music I love and play all the time. Some of the first people joining me for remixes on DAYS like NIGHTS are Sébastien Léger and AFFKT. Joining powers with Armada is great as well! They have an incredible and dedicated team, and just an enormous amount of know how and experience as well. I feel you should leave certain things to experts instead of trying to do everything yourself. So hopefully the future will be bright for the label. I have a gut feeling it will be! 🙂
Caroline O'Keefe and Mason Siegel contributed to this article.