The Nocturnal Times Exclusive Interview: Sophie Francis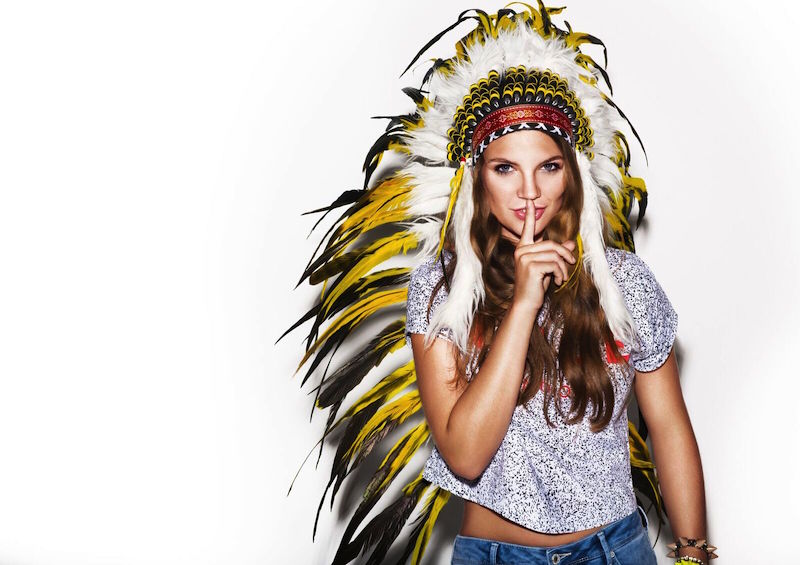 The next big thing in electronic music may have just been discovered in the most unlikely package: a Dutch teenager named Sophie Francis. The Nocturnal Times recently sat down with the young star for an exclusive Interview.
From the age of 14, Sophie was determined to take her musical talents to the next level, taking DJ classes and exploring different production techniques. Her first residency at a bar named Het Pumpke allowed Sophie to hone her skills night after night from a very young age. In 2015, she was signed to Always Management, putting Sophie on her first festival circuit. One of these tours took her to South Africa, where she was given an opportunity to perform a main stage festival set as well as an appearance on national television.
In 2016, Sophie was approached by Freeway Recordings after she sent them three demos: 'Drop of a Dime,' 'Up In This,' and 'Bad Boy'.  The finished singles were released via Freeway Recordings, each of which reached the Top 20 of Beatport's Progressive-House chart. Her fourth single, 'Annihilate' racked up an unprecedented 2 million views on Soundcloud. Sophie had continued success throughout 2016, creating a stir in the electronic scene with singles like 'Walls' and 'Don't Stop'.
Sophie shows no signs of stopping in 2017, having signed with Spinnin' Records in January. Her latest single, 'Without You,' is already nearing 200,000 hits. Sophie has another single set to release some time in April. Having recently been named on Spotify's "Top 25 Most Influential Artists Under 25" alongside big names like Martin Garrix and Oliver Heldens, Sophie shows great promise. Graduating in May of this year, it will be exciting to see this wunderkind producer grow. Be sure to check out the full Interview below:
The Nocturnal Times: How and when did you first begin exploring electronic music?
Sophie Francis: Since I can remember, my parents were playing deep house music at home, and even once, we went for a holiday to Ibiza. A special moment was visiting a famous place in the island called Blue Marlin. When we arrived there, Goldfish were playing and I got so hooked up!!
Before I was learning to play piano, but nothing related to dance music until I was 14. Then I had to do a school-project where I should develop a new skill within 9 months. I wanted to do something with music, and because I specially love the energy of dance music and because somehow, I kept in my system those feelings while seeing Goldfish play, I decided to go for mixing records. Via a DJ school in Eindhoven I got in touch with a music teacher, Bram, who taught me how to mix. He told me that I was 'natural', learning very fast and good, and from there I got so crazy about it, that I wanted to learn to produce my own dance music. But at all times I took it as a hobby!
The Nocturnal Times: Did you begin as a producer or DJ? Do you prefer one over the other?
Sophie Francis: Initially I started learning to mix records but along the way I also wanted to learn to produce. Of course, producing is something that needs lots of more years of practice to master a 'sound engineer level'. So far, I have my bed-room studio where I create my projects and certain –they say good- music ideas, but of course I started working together with older and more experienced producers and writers to get a better end of the idea. I can't wait to finish school, and to sink full into studio hours to keep developing and growing as a producer.
I think the combination of producing and DJing is great! You can make your own music and play it for a crowd and to share how they feel with it. It's an amazing feeling to connect with people, and see them dancing or singing along to something that you created.
The Nocturnal Times: You were included among the 'Top 25 Most Influential Artists Under 25' by Spotify NL along with Martin Garrix and Oliver Heldens. Who are some of your most influential artists that helped shape your career as a producer/DJ?
Sophie Francis: It's an honor to be listed among those artists! It's difficult to name a few because I like sooooooo many different songs and artists. You can feel that also in my music and live sets. There are so many genres involved. There is no a specific producer/DJ that shaped my career, because I based my music taste on the energy that a sound, melody or lyric gives me, so get all kind of influences. But I need to name some, since I was in my teens –I still am haha- I liked Showtek a lot, their music is very energetic and I really love that sound, also loved to see Goldfish live performances, Martin Garrix is doing amazing, great reference, so talented and fun guy ☺ But in general I think it's very important to stay true to yourself 🙂
The Nocturnal Times:  Your first single, "Without You," is being released through Spinnin' Records today. What can you share with our readers about the track and how it came to fruition?
Sophie Francis: Actually it's my 7th release already, but the first one on Spinnin' Records. I'm super excited about releasing with them!!
'Without You' is a universal message for overcoming a breakup 🙂
I always like to have motivational, inspirational, positive messages in my music.
And 'Without You' is a message to everyone overcoming a break up. Doesn't matter your age, genre, culture… I'd love that it makes people feel good.
When you think that you need so much that person to be happy, and that person breaks up with you. And then you are strong, and you realize that actually your live is better without them… So, hey, I am not coming back! I am good 'without you' 🙂
That's the message!!!
Last November I attended a writing camp in Amsterdam with different songwriters and producers. That's where 'Without You' was born 🙂
There is a funny story of this!
The singer on the track, Sasha Rangas, is actually not a singer, but one of the songwriters.
He was recording the lyrics as a demo during the session. And when I listened his voice I really loved it so much, that I asked him to be officially on the record. He instantly rejected, saying that he is a writer, not a singer, and that it was only a demo, but that a real singer should record it.
I was recording the song with different great singers, but the special vibe that Sasha gave to the record was IT 🙂 So it took me like 4 weeks to convince him to be on the record haha
The Nocturnal Times: You've had the opportunity to play festivals across the world since being signed to Always Management in 2015. Which have been your favorite to play thus far? Which events and/or cities are you looking forward to playing the most?
Sophie Francis: Regarding festivals, I really loved to play at a main stage in Valencia for 35.000 people! It was the first time I performed for a crowd that was that huge and it was amaaazing!!! You can't imagine the amount of energy that you receive from them…
As club, I had the best times playing in BCM Mallorca. Its one of the top clubs in the world, with such great FXs… its like a Festival production inside a club! And the sound system, animation, the crowd, the team… all is super great!!! I played 16 shows there last summer, getting to know great artists and clubbers, and it almost felt like a second home. I'm looking forward to come back there this year.
About new shows that I'm most looking forward to is Ultra Music Festival in Miami and Tomorrowland in Belgium!!
The Nocturnal Times: With years of experience in the studio, what does a typical day in the studio consist of for you? Do you have any routines or rituals?
Sophie Francis: At the moment I don't have full days in the studio ☹ It's mostly nights in the studio because I'm swamped with homework and prepping final exams! I have my studio in my bedroom, which I just pimped by the way!! ☺ Still the same gear, but I pushed the bed to a corner and focused the space in the studio with a bigger desk. Now I have much more space and fixed walls for better acoustic!
Regarding routines or rituals, I don't have specially. Each evening is different, depending of what I have in the planning. The variety for me is the best. I hope that when I finish school and I can really dedicate 8/10 hours a day in studio, maybe then I'll get some kind of routines ☺
The Nocturnal Times: What are a few of your short term goals? What are some things you hope to have accomplished by the end of 2017?
Sophie Francis: Finish school!! Haha that's the first thing on my list, as soon as I finish my exams I can put all my time and focus on my music, I'm reaaaally looking forward to that. Then to have a successful summer touring in Europe, coming also to US for performing and to do studio sessions in LA, and to do my first tour in Asia ☺ Also by end of 2017 I'd love to have released around 5 or 6 songs that I have in the pipeline. 2 are ready, and then I have others on the making, slowly, but I have got time!
The Nocturnal Times: Where do you see yourself five years from now?
Sophie Francis: It would be so cool to be able to make a living with my love and passion for music, and to keep a steady career for the long term. Growing as an artist, developing my music skills, some cool and different show concepts, traveling the world… and reaching all the corners with my music.
This is a men's world, harder for women, having to proof yourself more than twice, so it would be super cool if I am able to do this in a top level, gaining the support of the male colleagues ☺