Sean Tyas Releases 'Degeneration' Album on Black Hole Recordings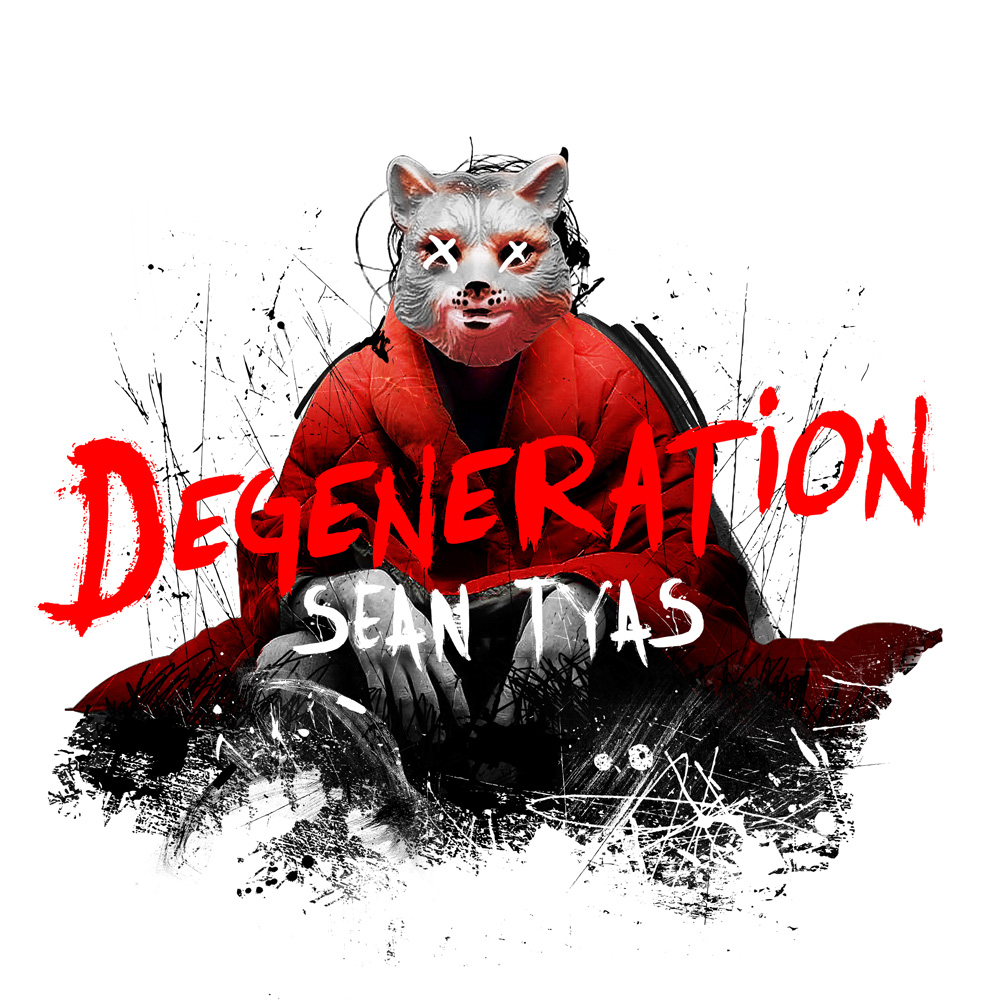 Cutting edge and pioneering, Sean Tyas has made quite a name for himself among dance music enthusiasts. Beginning his career as a trance titan, Sean is responsible for some of the most familiar and recognizable tunes in creation. And now, the producer/DJ embarks on the latest journey in his musical career, the release of his first studio album, Degeneration.
His substantially diverse repertoire boasts countless solo productions, collaborations, and remixes for some of the biggest names in the business, including Armin van Buuren, Moby, Dash Berlin, Pink, Gareth Emery, Bloodhound Gang, and Breaking Benjamin, among others.
Sean reveals, "I guess I've always been known for a certain style of music but making an artist album was always going to be a chance to breach boundaries. Degeneration was therefore my blank canvas. No rules or regulations, no genre or BPM limitations. This was me exploring how deep the rabbit hole really went."
The debut studio album from Sean Tyas comes after a decade of dance releases across some of the most notable labels in the scene, which includes Armada Music, ASOT, Subculture, VANDIT, Spinnin' Records, Doorn Records, and of course, Black Hole Recordings.
Degeneration track listing:
Disc 1.
01. Vagabond (6:31)
02. Swarm (5:20)
03. Diffuse (4:36)
04. 9am (7:10)
05. Something In The Way (with Fisher) (Original Mix) (8:11)
06. Rollout (6:57)
07. Da Doo Da Dah (Original Mix) (7:10)
08. Start Over (featuring Cindy Zanotta) (8:32)
09. Hive [A] (6:52)
10. Reach Out (6:58)
11. Ambush (6:06)
12. Way Down In Mexico (7:15)
13. Kontrast (4:00)
14. Full Stop (3:05)
15. Degeneration (Continuous Mix) (76:59)
Disc 2.
01. Vagabond (Future Disciple Remix) (8:21)
02. 9am (Dualitic Remix) (8:02)
03. Unleash (Alex Di Stefano Remix) (8:25)
04. Reach Out (Giuseppe Ottaviani Remix Edit) (3:46)
05. Swarm (Eshericks Remix) (5:44)
06. Ambush (Reaky Remix) (6:37)
07. Hive (Eddie Bitar Remix) (6:23)
08. Da Doo Da Dah (John Askew Remix) (8:31)
09. Now You See (Darren Porter Remix) (6:34)
10. Way Down In Mexico (Harmonic Rush Remix) (6:40)
11. Diffuse (Des McMahon Remix) (4:25)
12. Kontrast (Roger Wilco Remix) (4:28)
Sean Tyas Degeneration sees its official release through Black Hole Recordings.
Pre-order Degeneration HERE.