Recapping the Sold-Out Blacklist Festival 2023 With Dr. Ushuu [Interview]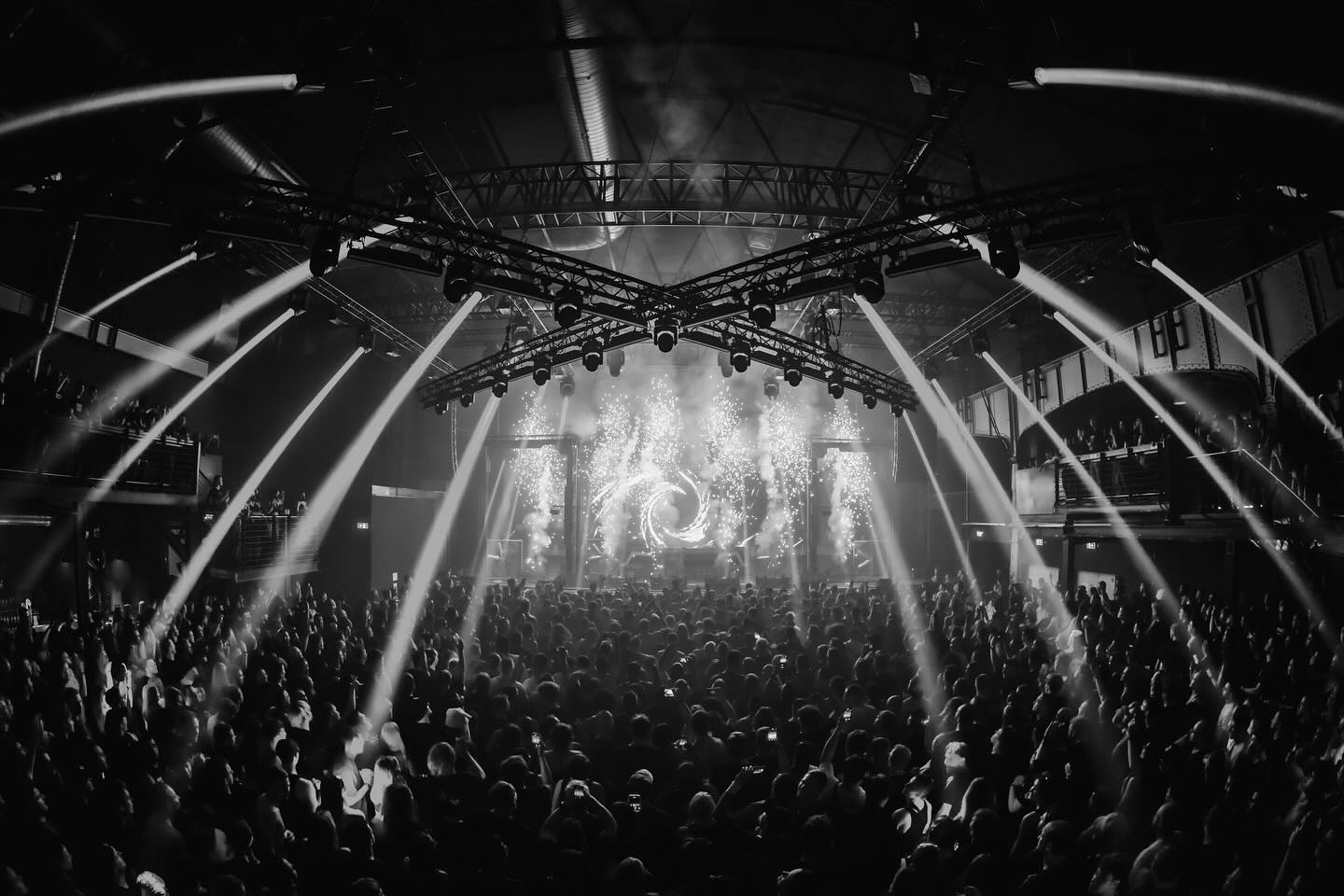 The month October sees many memorable events happening. One of the most exciting ones for bass lovers was the Blacklist Festival 2023 in Oberhausen (Germany) on October the 7th. The Blacklist Festivals is one of the biggest bass festivals in Europe with almost 6,500 visitors from over 25 different countries. With a lengthy 12 hours of pure bass music the Blacklist festival usually marks the end of the festival season for bass lovers. Under the motto "Trapped in the void, we seek a way out through deep vibrations," this years Blacklist Festival presented itself with an absolutely bombastic lineup. Across five stages we saw names like Camo & Krooked, Sullivan King, Marauda, Lil Texas, Modestep, Borgore, Dr. Ushuu and many more.
The Blacklist Festival is the brainchild of the team behind Cologne's iconic Bootshaus club (Cologne, Germany). Here they host the Blacklist events that debuted 2015 there as a renegade party before quickly emerging as a fan-favorite among Germany's electronic dance music lovers. Its proprietors then began to organize monthly branded events at the club, establishing a church for fans across the world of trap, dubstep and drum & bass.
With several incredible Blacklist parties hosted these past couple of years at the Bootshaus, it was just a matter of time this events would be turned in to a full fledged festival. The first time we saw a Blacklist Festival Happening was 2019. This year marked the third time (due to covid there where no events held in 2020 en 2021) that we see this momentous festival host an array of spectacular artists. It is no wonder that time and time again we saw the biggest artists come out to play at the legendary Bootshaus that most of them would not miss the opportunity to play this beast of a festival. Overall those attending this memorable night where giving the royal bass treatment. Many headbangers will have surely suffered from a whiplash that night.
One of the artists playing at the Blacklist Festival is non other then the Dr. Ushuu himself. After touring around the world and playing some of the most incredible festivals/events in the world from Forbidden Kingdom (Orlando, USA) to Rampage Open Air (Antwerpen, Belgium) over to Tomorrowland (Boom, Belgium) and now Blacklist Festival 2023. It is an incredible honor to sit with you Dany. Thank you very much for your time.
Nocturnal Times: You just played the famous Bootshaus Blacklist Festival. How was it for you? What makes this festival stand out from other festivals?
Dr. Ushuu: I think the production makes it very unique! The decorations and the fact that there's literally people wrestling inside of the festival puts everything in a certain mood haha!
Nocturnal Times: For those people that do not know you. What three of your tracks would you recommend to people to get to know Dr. Ushuu better?
Dr. Ushuu: For the ones who don't know me I have 3 extremes of me! Quasar it's about my heavy side, then Pewpewriddim about my funny and over the edge personality and Diamonds for my melodic side!
Nocturnal Times: With your latest track "Quasar" you made quite some waves. What does that track mean to you and how was it for you to see Shaq playing and posting about it?
Dr. Ushuu: This track was made when I was kinda trying to do some dubstep and reviewing how creative and how heavy I could get! and after a writer's block boom quasar arrived and it's the most challenging track i have made! And shaq playing my track and posting about it was the happiest thing of that week ahaha from a guy that always praised and loved shaq from basketball and the movies itself i was shaking hahahahaha
Nocturnal Times: This year we saw you traveling allover the world. What would you say was your most memorable moment that will stick with you?
Dr. Ushuu: When i played my first american show in front of my friends that were only internet friends at the time and being there was amazing!
Nocturnal Times: You have been playing so many gigs this year, quiet a lot of them where you playing B2B. What do you enjoy more? Playing an intense B2B or going all out solo?
Dr. Ushuu: I've enjoyed them all cause they were all special in a sort of way ! I've literally played with my best friends so yea it's amazing ! But i must say i'm a sucker for solo sets cause i have time for myself haha!
Nocturnal Times: Tell us more about the name Dr.Ushuu and the Ushuuverse. Whats with the Doctor and what is the Ushuverse?
Nocturnal Times: What is your biggest goal outside of music?
Dr. Ushuu: Dr.Ushuu Means Dany's universe (or kinda) the lore is an astronaut that created his own universe to avoid the universe where he came from !
"Dr" comes from the initials of my real name and also cause my grandpa always wanted me to be a doctor . Ushuu is a modified version of uchu in Japanese that means universe haha !
The Ushuuverse (sounds selfish) it's all about me and it's all about who i am ! so if you become part of it you get to know me!
Dr. Ushuu: My biggest goal outside of music? Keeping my family safe, healthy and give my young siblings the hope of doing everything they like without fear of failing and showing them that if i can make it they can make it too ! and who knows, getting a girlfriend?? hahahaha!!
Nocturnal Times: Is there anything you want to share with us?
Dr. Ushuu: Not realy but I love you all!
Blacklist Festival will return next year October 12th , for more info click here.