Nicole Moudaber Releases 'Silent Sigh' EP Ahead Of World Tour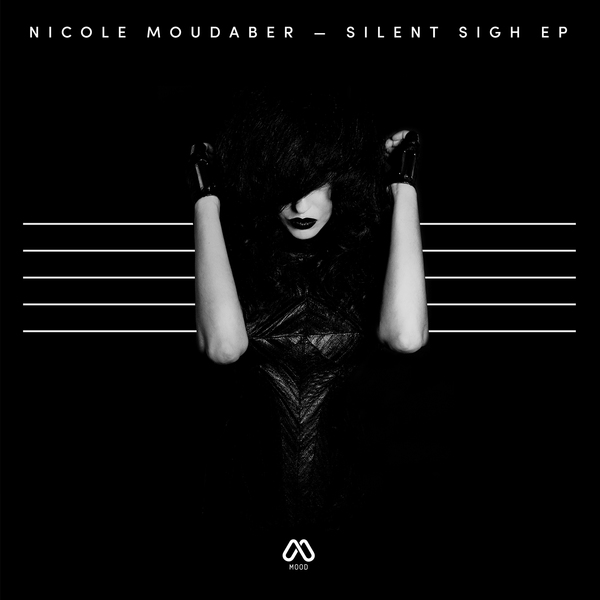 Just weeks before her B2B performance with Victor Calderone at the AWAKENINGS North America debut, Nicole Moudaber has released a fresh EP, "Silent Sigh."
The latest dark techno delight from Nicole Moudaber, "Silent Sigh," was released on January 25th. It's a steamy moody full length EP brought to you by MOOD Records. 'Silent Sigh' contains three mind-warping tracks that take you on an ominous journey. The first track is the self-titled "Silent Sigh" and is the most wicked on the EP. Its true beauty is in the steady build into the gloomy realm of Nicole Moudaber's musical theory.
The second track to follow is "Move a Little Closer" with a much quicker tempo and added progressive elements. The 10-minute track contains a grooving first half only to build up to a multi-layered crescendo of high hats, bass lines, and finely distorted vocals. To wrap up the project is the familiar "More Way Than One." The 2015 release does a great job in the wavy breakdown of putting together the collective work of "Silent Sigh."
To accompany Moudaber's new EP, she will be on the road showcasing all her dark tunes across the globe. Notable stops include: AWAKENINGS NYC, EDC Mexico, Miami Music Week, and Coachella. Breaking in the new year she was a part of the 10-day BPM Festival in Mexico, kicking things off with one of the best events of the traditional winter months. The tour also spreads out East to Europe including two stops in Germany, and a performance at AWAKENINGS Festival in Amsterdam; home to the techno capitals of our European counterparts.
The full tour is listed below:
February 6  London, UK @ XOYO (Scuba Residency)
February 14  New York, NY @ Hammerstein Ballroom – Awakenings (B2B Victor Calderone)
February 25  Mashantucket, CT @ Shrine
February 26  Philadelphia, PA @ Rumor
February 27  Miami, FL @ Story
February 28  Mexico City, Mexico @ EDC Mexico
March 5  Itajai, Santa Catarina, Brazil @ Warung Beach Club
March 17  Miami, FL @ Miami Music Week TBA MoodDAY
March 19  Miami, FL @ Miami Music Week TBA MoodNIGHT
March 25  Brno, Czech Republic @ Apokalypsa
March 26  Belgrade, Serbia @ Magician Depo MoodRAW
March 27  Nova Gorica, Slovenia @ Marco Polo
April 15  Indio, CA @ Coachella
April 22  Indio, CA @ Coachella
April 26  Maastricht, Netherlands @ Muziekgieterij
May 4  Cologne, Germany @ Odonien
May 5  Sofia, Bulgaria @ Inter Expo Center
May 6  Istanbul, Turkey @ Kloster
May 7  Beirut, Lebanon @ Grand Factory
June 24  Zurich, Switzerland @ Club Bellevue
June 26  Amsterdam, Netherlands @ Awakenings Festival
July 23  Herzogenaurach, Germany @ Open Beatz Festival
You can check out the 26-minute masterpiece below through Nicole Moudaber's Soundcloud.  The "Silent Sigh" EP is available exclusively through Beatport, HERE.