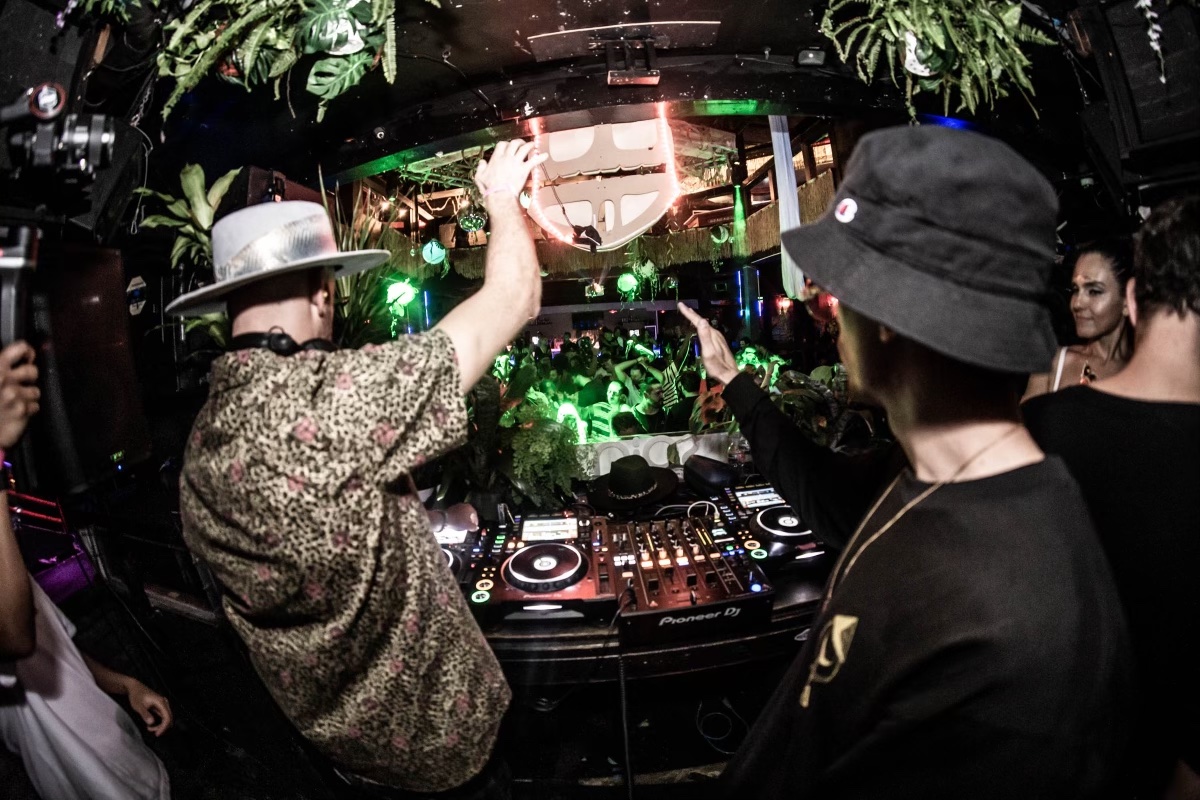 Kino Village to Take Over Globe Theater for Massive LA Debut ft. Morpei, Burko, Oren & More
San Diego-based event extraordinaires and record label Kino Village are making their way north this weekend for an epic Los Angeles debut. Featuring some of Southern California's top DJs and rising stars alike, this is definitely not a night-out to miss. Taking place at the renowned Globe Theater, house heads can find solace on the dance floor in this historic two-story venue. Featuring Bolivian-born standout Morpei, Box of Cats rising artist Burko, label boss Oren, Hood Politics newest addition Scones, and many more next-generation stars- this event is surely not one to miss. Tickets for the January 28th event are on sale now and going quickly.
With Southern California becoming an epicenter of house and techno events, rising DJs and producers are constantly changing the dance music industry every year. A few of these tastemakers have been brought on by Kino Village for a legendary night deep in the heart of Los Angeles. For the first time ever, the label will move north to showcase label mainstays and industry icons that are changing the game this year. Taking the reigns are house pioneers such as Morpei– who was one of the first underground producers out of Bolivia to sign tracks internationally (at the young age of sixteen!) Since then, he has moved to Los Angeles, signed tracks with some of the biggest labels in the industry, and played major festivals such as Coachella and a full American tour. Taking the stage alongside him is Box of Cats and Kino Village resident Burko whose remix track of DJ Susan's "Secrets" soared this year, Kino Village's head honcho Oren, and Hood Politics' newest addition to the team- Scones. The stage will also see support from some of Southern California's well-recognized rising artists such as the likes of Don Parmesan, Meesh, and Drax.
Since 2018, Kino Village has made a name for itself both as a label and an event producer in Southern California. Signing on huge artists such as Niles Shepard, Alaflow, Bass Odyssey, and Kasto– their artists have quickly risen to the top and hit charts since their inception. With their recent successful festival on a two-story boat off the coast of San Diego featuring Justin Martin– the label is definitely a force to be reckoned with and just getting started. With another festival on the horizon and massive track releases for 2022 from the likes of Mitch Dodge of Dirtybird, Dernis of Boiz House, and more- Kino Village has definitely made a name for itself in dance music. For more information and tickets for this weekend's Kino Village: Los Angeles debut show visit venno.com/event/TikiTime.