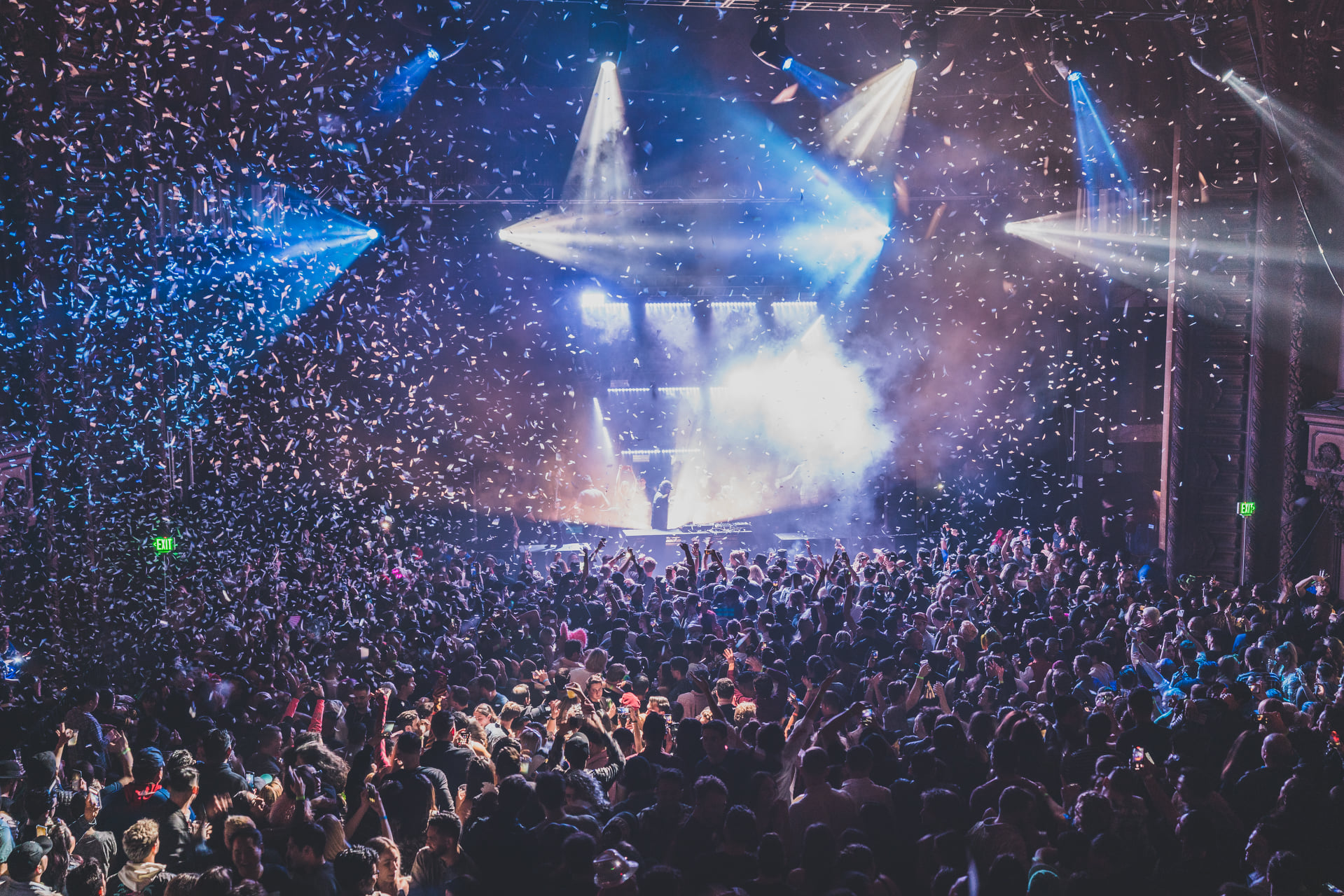 Minimal Effort Returns to LA's Underground with All Hallow's Eve Lineup ft. Lee Burridge, RYBO & More [Giveaway]
LA's revered underground party Minimal Effort announced the location and lineup of their much anticipated Halloween party last week and it absolutely does not disappoint. The Nocturnal Times is partnering up to giveaway 1 pair of passes to Minimal Effort this October. Details below to enter.
All Hallow's Eve will showcase seven hours of non-stop dance music across two stages at the Globe Theater on October 29. In collaboration with fan-favorite label Hood Politics and L'Affaire Musicale, the annual all-nighter will bring in some of house and techno's most iconic acts. Featuring the likes of Lee Burridge, DJ Harvey, RYBO, and more, it is no surprise that the Underrated Presents produced event is one of the most sought-after in Southern California. With October just around the corner, tickets can now be purchased for this massive event here.
Minimal Effort is known for taking artists of different backgrounds and genres and bringing them together for a giant bi-annual underground experience. The programming for All Hallow's Eve 2021 accurately reflects both their knowledge of the rapidly evolving industry, as well as their commitment to showcasing rising stars and globally-renowned artists alike. The programming is led by All Day I Dream's Lee Burridge, Desert Heart's star RYBO, disco-centered DJ Harvey, Red Axes, and deep-house legend Atish. Minimal Effort mainstay's Human Resources continue on the billing, followed up by Hood Politics label owners DJ Susan and Nutty, with direct support from the label's artists including More Than Friends, No Pants Party, and Bingewatch.
Over the last four years, Minimal Effort has secured its place as one of LA's staple underground events with over three thousand people attending each event. Taking place over the Halloween and New Years' weekends, house and techno lovers can expect top-notch production and insane performances from world-class DJs and producers. The Globe Theater makes for the perfect setting for this edition, with its illustrious dancefloors being completely transformed with two unique stages for attendees. For more information and to purchase VIP and GA tickets, visit HERE.
a Rafflecopter giveaway