Five Acts to Catch at Billboard Hot 100 Festival 2017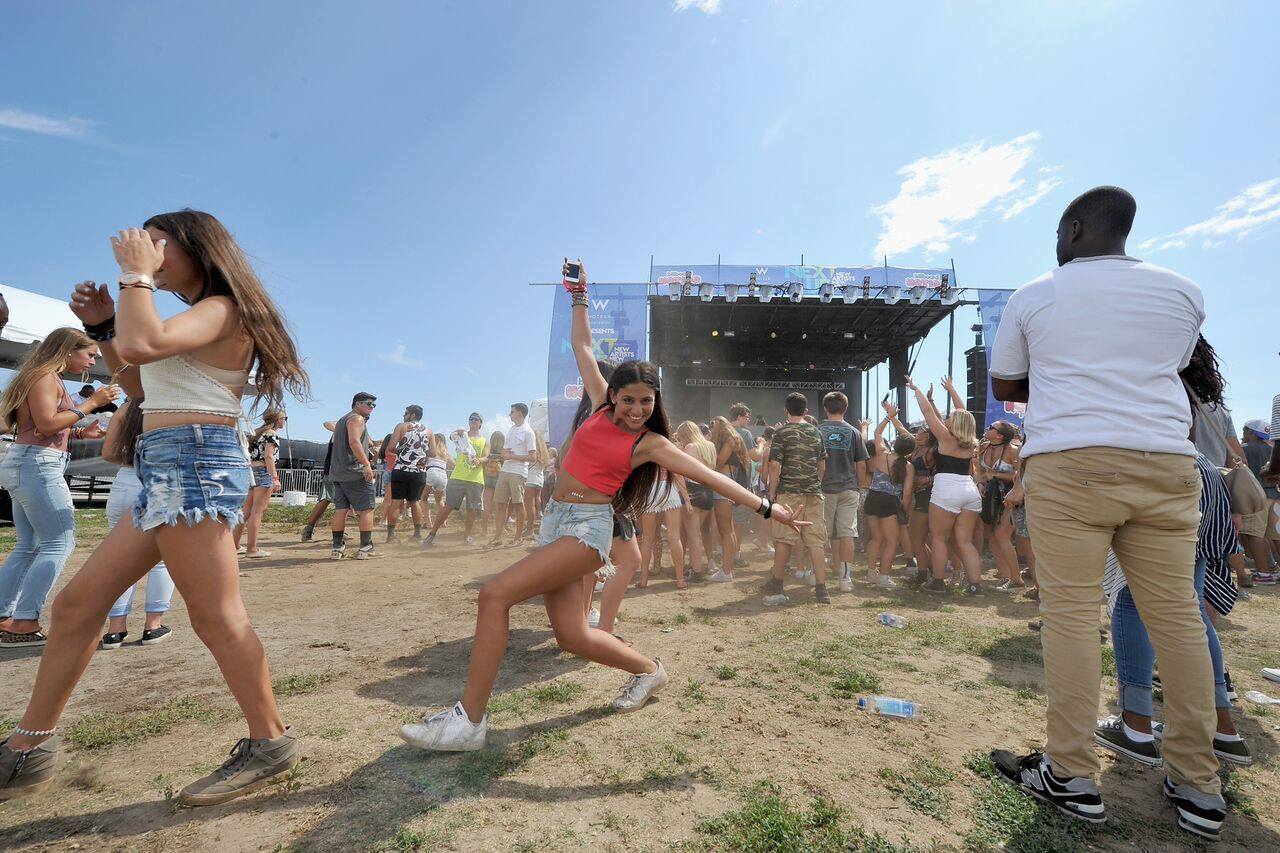 Billboard's Hot 100 Music Festival is making its annual return to the Northwelll Health at Jones Beach Theater this weekend (Saturday, August 19th and Sunday, August 20th 2017).
Featuring an incredible, diverse lineup of over 50 artists, this year's installment promises to be one of the best yet. With the festival just days away, you may be putting together last minute plans and figuring out which artists you'll be fitting into your schedule.  With superstars such as Demi Lovato, Big Sean, Dj Khaled, Camila Cabello, Waka Flocka Flame, Gucci Mane, and many more, it might be quite difficult to create a satisfactory schedule, but before you solidify any plans, you may want to consider catching these five acts:
Zedd
Anton Zaslavski, better known as Zedd, has quickly become an EDM star at the young age of 27. Zedd broke into the scene in 2010 with his remix of Skrillex's "Scary Monsters and Nice Sprite," and his unique futuristic sound. It wasn't long before his music soared to the top of the charts and his tracks became radio hits. His most popular songs include: "Clarity," featuring Foxes, "Stay the Night," featuring Hayley Williams, "Break Free," featuring Ariana Grande, "Stay," featuring Alessia Cara and his newest single, "Get Low," a sexy club song featuring Liam Payne from One Direction. "Stay," peaked at #7 on Billboard's Hot 100 Chart and currently sits at #2 on the Hot Dance/Electronic Songs Chart. "Get Low" can also be found on Billboard's Hot Dance/Electronic Songs Chart at #12. Zedd will be performing at select festivals this year, when he's not busy dominating his Vegas residency. He was also one of the few EDM DJs to headline the world famous NYC arena, Madison Square Garden. Zedd is an artist that should be on everyone's schedule at this year's Billboard event.
Marshmello
This masked superstar DJ/Producer, rumored to be Chris Comstock, aka Dotcom, has taken the EDM world by storm. Known for his groovy, bass-heavy sound, Mello exploded onto the scene in 2015 when first gained recognition from his remixes of Jack Ü and Zedd tracks, before releasing his first song, "WaVeS." He eventually stepped out of the shadows for his first live performance on Halloween night, opening for Skrillex at NYC's Pier of Fear. Two years later, he has earned the #8 spot on Forbes' list of 2017's highest-paid DJs, earning $21 million in the past year. Mello is no stranger to Billboard's Hot 100 Music Festival, as he closed out the Sun Stage on day 2 with an epic performance in the pouring rain. NYC's Mellogang packed out the stage with astounding energy, unbothered by the weather. With such an incredible year filled with new tracks, such as, "Moving on," "Love U" and his most recent, "Silence," featuring emerging singer, Khalid, festival goers should not miss Marshmello at this year's installment.
Coming off a high from their successful Asia Tour, this trio is sure to put on a show to remember at this year's event. Cash Cash consists of three  DJ/Producers from Roseland, New Jersey: brothers Alex and Jean Paul Makhlouf, and Samuel Frisch. Their most popular song to date is "Take Me Home," featuring fellow Billboard performer, Bebe Rexha. Their last album, Blood, Sweat & 3 Years, hit number one on the iTunes Dance Chart in its opening week. Their newest track, "All My Love," features Youtube Sensation/pop star Conor Maynard is one of their most unique sounds yet, harnessing a tropical vibe, similar to their previous single, "Matches," featuring ROZES. Cash Cash is know for their ability to move a crowd with their fun, energetic performances. Festival goers should definitely make it a point to attend their set.
Major Lazer 
Major Lazer is possibly the most famous EDM trio, composed of world renowned, Grammy Award-winning producer, Diplo, and DJs Jillionaire and Walshy Fire. Major Lazer has been dominating the radio for the past couple of years with songs such as, "Lean On," "Cold Water," featuring Justin Bieber, "Run Up," featuring Nicki Minaj, and their most recent hit, "Know No Better," featuring fellow Billboard performer, Camila Cabello, Travis Scott and Quavo. Their Know No Better EP sits at #5 on Billboard's Top Dance/Electronic Album's Chart. This fiery trio is known for their genre-blending collaborations and legendary live shows. The global superstars bring the party wherever they go. They also became the first American act to play in Cuba since the diplomatic ties with the U.S. were restored, drawing more than 400,000 fans to the historic event. If you're in the mood to grove, visit Major Lazer at this year's festival. You won't regret it!
Native New Yorker, Justin David Blau, aka 3LAU, could be considered as the most charitable EDM DJ/producer, as his label, BLUME puts every penny it makes into charity. Since his feel-good house music has drawn a huge fan base, he was able to raise more than $200,000 in 2016, which was donated to Pencils of Promise. His major hits include: "How You Love Me," featuring Bright Lights and "Alive Again," featuring Emma Hewitt. 3LAU also has a knack for remixing the hottest pop songs such as Shawn Mendes' "Stitches," "Justin Bieber's "Sorry," The Chainsmokers' "Don't Let Me Down," and a fan favorite, Ariana Grande's "Into You." 3LAU is sure to draw a crowd at this year's installment, so don't miss out!