Cash Cash Soundtracked the Big Beat BBQ… In a Fishbowl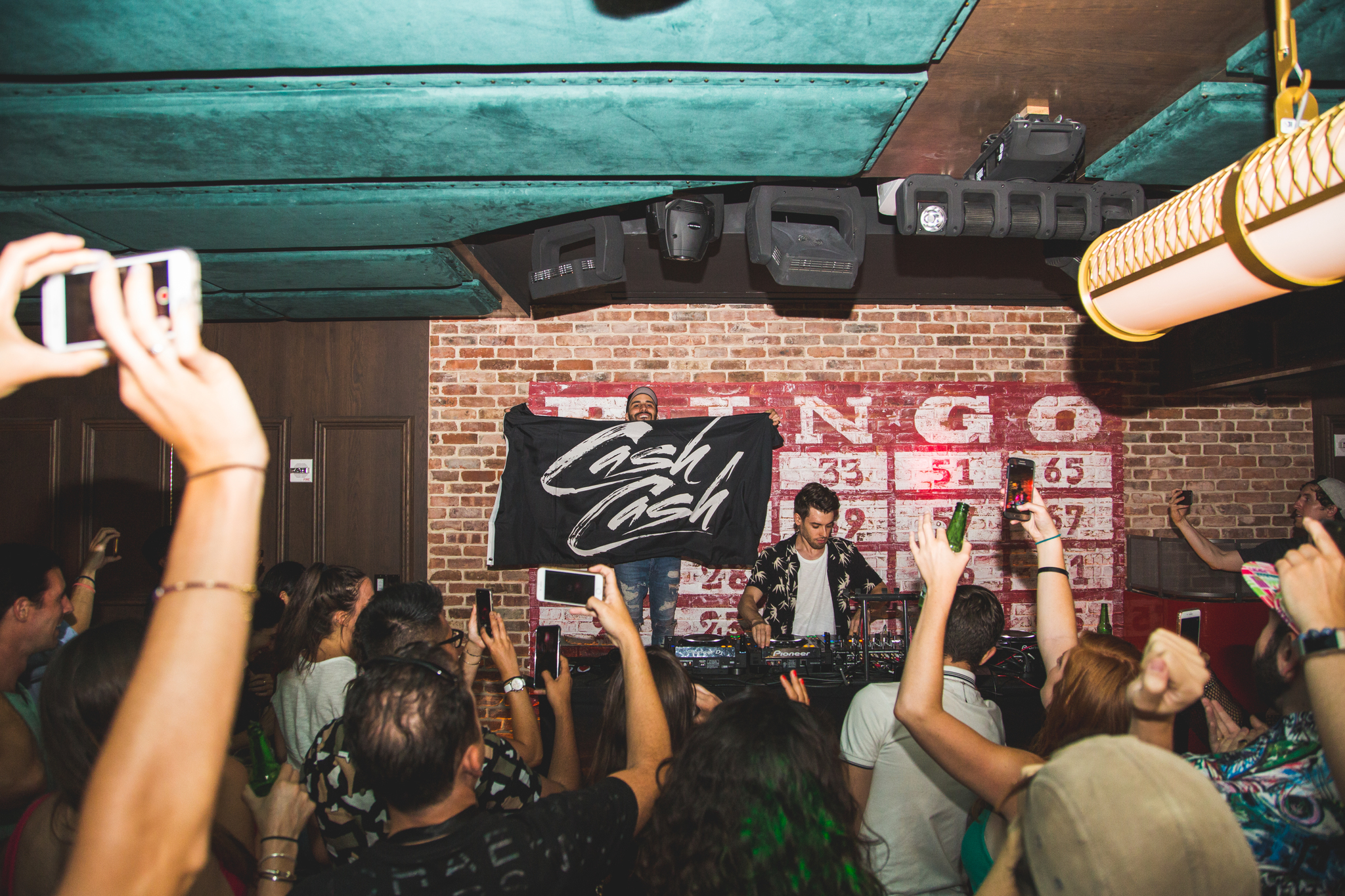 Yesterday (Tuesday, July 18) marked the Big Beat BBQ, an annual summer event celebrating the Atlantic Records electronic label. Popular EDM group, Cash Cash, hailing from New Jersey, was there to soundtrack the private event at The Dream Hotel in Midtown Manhattan.
Down the winding spiral staircase to descend into the Fishbowl, guests arrived at 7 p.m. before Cash Cash took their place behind the decks at 8 p.m. As BBQ-style foods were passed around, including BBQ pulled pork sliders, cheeseburger sliders, attendees gathered in the Fishbowl, which has an old-school game-room, arcade theme. From the Skee-Ball machines, an aquarium, to the tables made out of old pinball machines, the Fishbowl captures the essence of a vintage, upscale game room and brings it to life in the basement of one of NYC's most swanky hotels.
Cash Cash performed for two hours, including some of their biggest tracks and songs from their full-length studio album, Blood, Sweat, & 3 Years. Read our exclusive interview with Cash Cash before the start of the year. Also included in their 2-hour ensemble was their latest vocal single, "All My Love" feat. Conor Maynard, which is available now through Big Beat Records. Watch the "All My Love" lyric video, below:
Photos: Sara Wass