3LAU Gives Back, Goes B2B, Brings Big Remixes: The Nocturnal Times Interview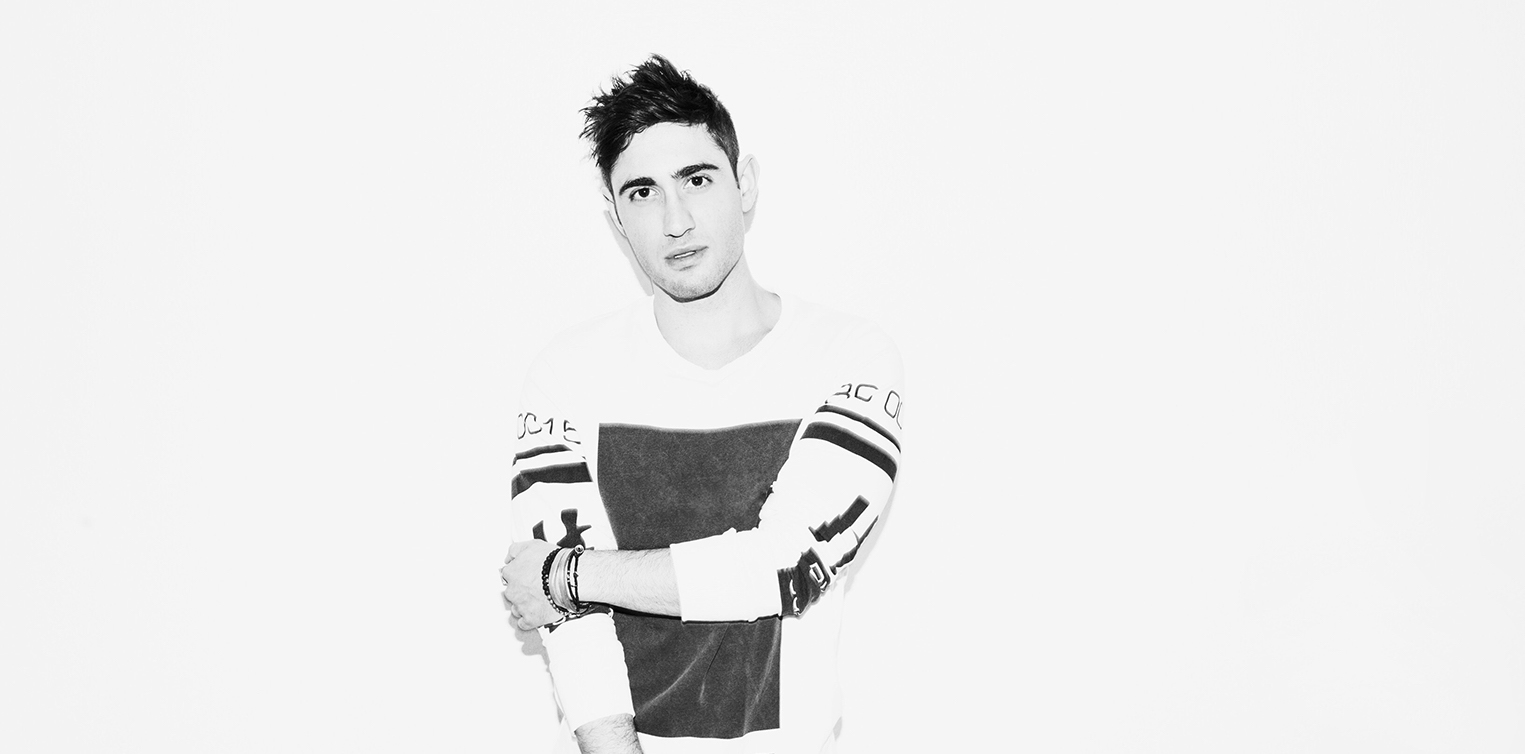 After just performing at Electric Daisy Carnival, North America's largest electronic music festival, 3LAU is gearing up for a big summer. The hype surrounding 3LAU's set at the circuitGROUNDS stage at EDC Las Vegas was explosive in the weeks leading up to the annual June event. Hailing from Las Vegas, Nevada, himself, Justin Blau, better known by EDM fans as 3LAU, was eager to share with us his life-changing experience playing at his hometown festival at the Las Vegas Motor Speedway. And not only that, he was joined by good friend and fellow DJ, Audien, for a back-to-back set. The pair also teamed up on "Hot Water" feat. Victoria Zaro, which is already one of the biggest EDM releases of the year.
When 3LAU isn't performing at major music festivals, headlining nightclub events, in the studio producing new music, or mixing a DJ set—he's Justin Blau. As a West Coast native, 3LAU never passes up an opportunity to perform a hometown gig. This 4th of July weekend, 3LAU makes his return to Create nightclub in Los Angeles on Saturday, July 1.
On Friday, June 30, 3LAU released a remix pack for "On My Mind" with Yeah Boy, which includes new interpretations from Odd Mob, Michael Sparks, Kyco, and a club mix from 3LAU. All have been released on 3LAU's BLUME label, which operates as the first-ever not for profit dance music label.
Different from other electronic labels. the mission of BLUME is to donate proceeds to charity. Thus far, 3LAU has pledged to donate $30,000 from "On My Mind" to the ACLU. The song's music video, which came out in May, stars New England Patriots' Rob Gronkowski, and WWE's Mojo Rawley. In 2016, 3LAU and Yeah Boy collaborated on "Is It Love," which helped raise $275,000 for a donation towards Pencils of Promise, a non-profit responsible for building schools and funding educational programs around the world.
Listen to the brand new remixes of 3LAU's "On My Mind":

His most recent remix, a rendition of Rihanna's "Desperado," was just officially released through Westbury Road Entertainment/Roc Nation on June 9. Does 3LAU treat each of his remixes differently? That depends on the artist and the original song, of course. Justin describes his Rihanna "Desperado" remix as house-y and clubby, whereas a recent remix for Katy Perry, he explains, was groovier and more downtempo—yet they both have similarities, showcasing his bass-oriented, energetically chill dance music.
3LAU has previously been called upon for remixing duty by Zedd ("Spectrum"), Tiësto ("Red Lights"), Jessie J, Ariana Grande, and Nicki Minaj ("Bang Bang"), Justin Bieber ("Sorry"), The Chainsmokers feat. Days ("Don't Let Me Down"), and Shawn Mendes ("Stitches"), among others.
Want to catch an upcoming set from 3LAU? Catch him at Create in Los Angeles (7/1), Global Dance Festival  in Denver, CO (7/22), Lollapalooza in Chicago (8/3-8/6), Veld Music Festival in Toronto, Canada (8/6), and Billboard Hot 100 Festival at Jones Beach Theater in NY (8/19).
The Nocturnal Times: We're fresh off this year's EDC Las Vegas. How was your experience playing this year at circuitGROUNDS?
3LAU: It was honestly life changing for me. Playing EDC two years ago alone was a special experience but getting to play at 3AM on Friday with one of my best friends, in this case Audien, was a life changing experience. I'm still thinking about it weeks later.
The Nocturnal Times: EDC Las Vegas takes place at the Motor Speedway every June. How does it feel to be part of the biggest electronic music festival in North America right in your own home town?
3LAU: Given that I play festivals all over the world it's always nice coming home and having such a big festival in my backyard. My family and friends can actually watch me play and do my thing without having to book a flight or hotel. That makes the experience even more exciting.
The Nocturnal Times: You recently mentioned playing more back-to-back sets with Audien in the future. Have you made any plans for future b2b gigs?
3LAU: Don't think I am allowed to say too much yet but we're looking to do a couple of shows together with lots of big production in really big cities and I know LA will be one of those cities. That's all I can say for now.
The Nocturnal Times: You just released your collaboration with Audien, "Hot Water" feat. Victoria Zaro. How did this one come together?
3LAU: The collab was really interesting. Around a year ago Nate was sending me a bunch of ideas and I heard this one that was basically just a vocal and a kick drum. We built it together from there layering in various chords and building atmosphere. Our goal with the song was to try to create something that wasn't out there. Both Nate and I felt that a lot stuff was sounding the same and that's kind of why we decided to take such an interesting different direction.
The Nocturnal Times: Did you and Audien have a chance to work on this together in the studio or was this done together online? How long did it take for you guys to complete "Hot Water" from start to finish?
3LAU: It was a little bit of studio time and a little bit online. When we finished the song we did three studio sets here in Vegas. Nate has a residency at Drais so whenever he had a show he just came up to my place and we worked at my studio here. It took us a year and couple months. It was a long process.
The Nocturnal Times: This past week, your remix of Rihanna "Desperado" was released. When asked to remix tracks for artists of this stature, do you tend to have a different approach to tackling your remix or stick to your usual process?
3LAU: Uhm, I think it definitely depends on the artist and depends on the original song. I like to think that I make lots of different kinds of remixes. I don't like to be pigeonholed to one style and so I did one for Rihanna and one for Katy Perry recently. The Rihanna remix is kind of house-y and club-y, whereas the Katy Perry one is a bit groovier, more down-tempo. I feel like they both have my bass oriented/chill yet still energetic house influence.
The Nocturnal Times: "On My Mind" feat. Yeah Boy was released in May along with a music video shot in your home town of Las Vegas. What can you tell us about your experience shooting a music video for "On My Mind" and how the song and music video correlate?
3LAU: I was at the Super Bowl with Rob when the Patriots won and I made a joke that we should do a music video for "On My Mind." Everyone loved the idea so of course we needed to pull it together last minute. Doing it in Vegas made that a little bit easier. I actually wrote the whole treatment and I hired my buddy Ryan Blewett from LA to direct it. He has a lot more experience directing film than I do. We worked together on how to bring the script to life. It was very difficult to work in three locations in one day. I think that overall the experience was extremely educational for me and I learned just how much goes into video. Whether it's a music video or film or TV, it's so much work and it gave me a new appreciation for other art forms. It's something I would like to do more of in the future.
The Nocturnal Times: You've got a gig coming soon at Los Angeles's Create nightclub. What have your past sets been like at Create and what are you anticipating most about returning on July 1st?
3LAU: Create is always a party! Everybody has so much energy and of course it's July 4th weekend so I'm definitely going to be playing a lot of new music. I'm going to be playing a lot of pop mixed with my stuff. I generally play a lot of mashups when I play in clubs as opposed to festivals. Just lots of stuff that people know but mixed with stuff that people don't know.
The Nocturnal Times: In your experience, how does the scene differ on the West Coast as opposed to the East Coast?
3LAU: You know, I think that's a really interesting question. I'm not sure how much it does. I think that the coasts are more similar than the middle of the country. People on the west and east coast are generally into what's new and hot and they're always trying to look for the next thing where as in the middle of the country people tend to lean towards things that are bass or trance heavy. I think that's my challenge as an artist, to find a way to appeal to all those different tastes.
The Nocturnal Times: You're gearing up for a performance at Lollapalooza in August. What are some things you're looking forward to on the Lolla front?
3LAU: Oooh a lot of things! I think that by Lolla I'm going to have a lot of new music that I'll be able to play for the first time at that festival. We're going to have new visuals. It's going to be a beautiful special show and I'm starting to prepare for it now. Everything takes a really long time so if you're around the Chicago area definitely make sure you catch that set.
The Nocturnal Times: How do you tend to prepare for big festival sets, such as the recent EDC LV and upcoming Lollapalooza?
3LAU: I generally like to ravage the internet for lots of new stuff. I literally spending hours and hours trying to find new material and mix it with stuff people know. I make loads of edits that are ready to play live that combine different tastes so that I can keep people interested.
The Nocturnal Times: Your label, BLUME, is the first ever not for profit dance music label. Can you share your label vision with us and what you hope to come from the launch?
3LAU: Yeah! The BLUME label vision is very simple. It essentially invites dance music lovers to share and spread good music and while doing so they help raise money for charity without having to spend any extra money. This is possible given the unexplored new world of streaming. When you share something with a friend, and they stream it over and over again on Spotify, the artist gets paid. The fan just has to listen to the song and support the song to help BLUME raise money for charity. We are building it out a lot in 2017. A lot of my releases are coming out on BLUME.
Last year we raised, $200,000 for Pencils of Promise. In September I am going to get to go and visit the schools that we helped build in Guatemala with that money and will be sharing that with everyone that helped make it possible.
Featured photo: Nikko Lamere