The Chemical Brothers to Release Entire Discography on Vinyl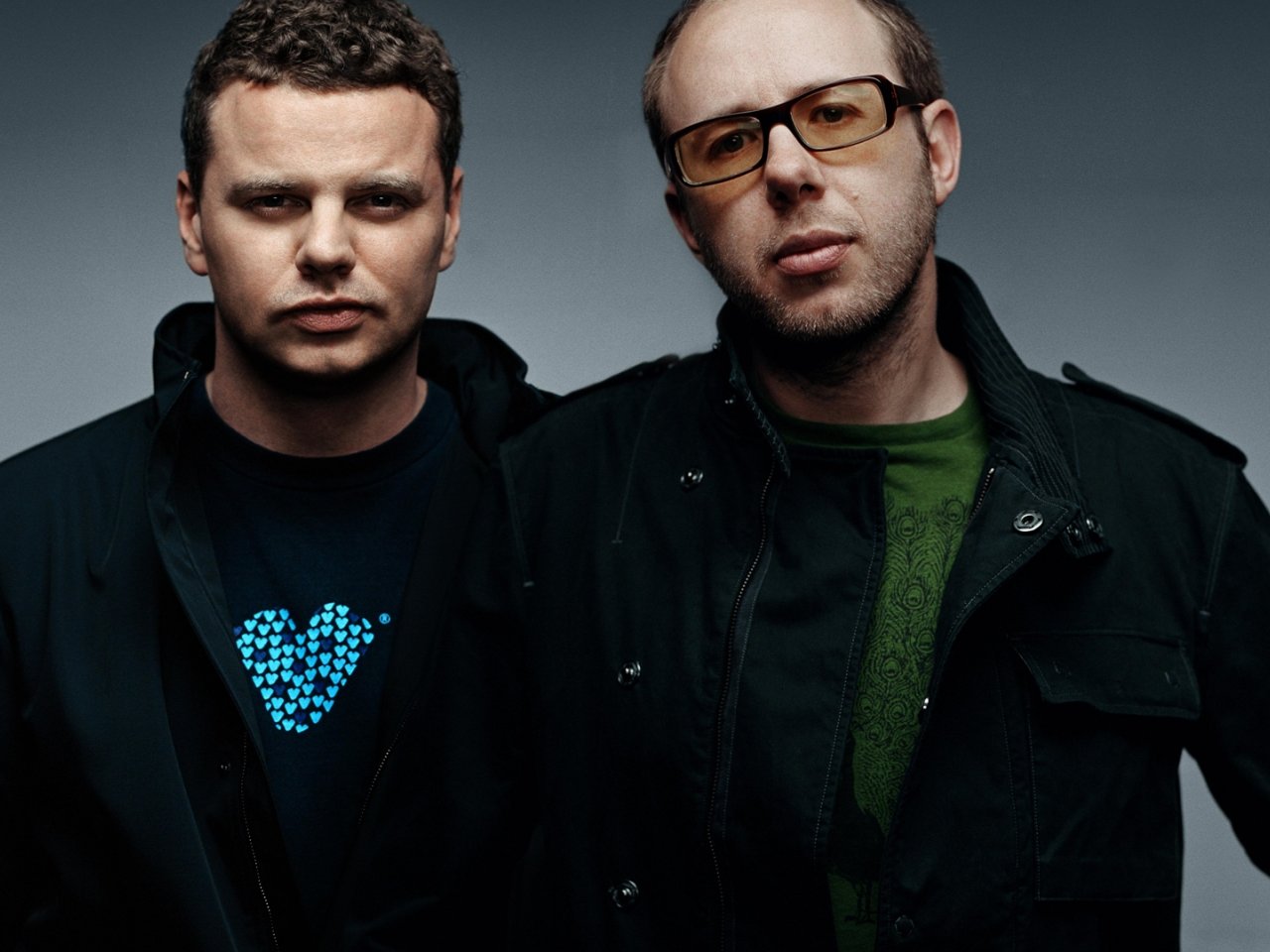 The Chemical Brothers will release their first seven albums as double LPs in limited edition colored vinyl, Dec 7. All eight will be available in standard black vinyl, Dec 23.
The Chemical Brothers have just announced that all eight of their studio albums will soon be available on Vinyl. Starting on December  9, the first seven of the British duo's albums will be released in limited edition colored vinyl. The hand-pressed double LPs can be pre-ordered now at Amoeba, and will only be available at U.S. indie retailers. On December 23rd, all eight will be available in standard black vinyl. Each record has been cut from the original studio lacquer and approved by original engineer, Mike Marsh, as well as both Tom Rowlands and Ed Simons of The Chemical Brothers.
This release is great news for Chemical Brothers fanatics, who have watched the duo revolutionize the concept of electronic music and grow it into the monolith we know today as EDM. But how did these two young DJs from Manchester become EDM legends?
The Early Years
In 1970, Ed Simons was born in South London to fairly absentee parents. As early as 14, Simons was frequenting a club called The Mud Club, where he would grow a fondness for bands like The Smiths and New Order. In 1971, Tom Rowlands would be born in Kingston, London. Initially fond of bagpipes, Rowlands' music interests would broaden through his childhood to include gothic rock like Sisters of Mercy, electronic sounds like Kraftwerk, and American hip-hop like Public Enemy. The two would go on to pursue higher education at Manchester University, where their careers as musicians would begin.
In 1992, under the alias "The 237 Turbo Nutters," Rowlands and Simons would start DJing at a club called "Naked Under Leather". Later dubbed the Dust Brothers — an homage to the production team of the Beastie Boys' Paul's Boutique (1989) — the two would soon run out of hip-hop instrumentals to play, forcing them to record their own. Using a Hitachi hi-fi system, a computer, a sampler, and a keyboard, the Dust Brothers put together their first track called "Song to the Siren". In 1993, London DJ, Andrew Weatherall, decided to sign Rowlands and Simons, releasing the track under his own label, Junior Boy's Own. A 1994 residency at the Heavenly Sunday Social Club would lead to more exposure, several remix requests, an international tour, and their first full studio album.
The Late '90s
Exit Planet Dust (1995) entered the UK charts at No. 9, eventually selling over a million copies worldwide and leading the duo — who would now perform as "The Chemical Brothers" to avoid legal issues — to sign with Virgin Records. After a second run of DJing at Heavenly Sunday Social Club, four-track EP, The Loops of Fury (1996), entered the charts at No. 13, selling out a limited 20,000 copy inventory. Their rising fame put them in contact with Noel Gallagher of Oasis, who was very fond of their work. The three would collaborate on a track called "Setting Sun"; with Gallagher's help, "Setting Sun" would become The Chemical Brothers' first No.1 single.
In 1997 Microsoft became the most valuable company in the world, Biggy was shot and killed, and The Chemical Brothers released "Block Rockin' Beats". The second track on their forthcoming album would enter the charts at No. 1, eventually earning The Chemical Brothers a Grammy for 'Best Rock Instrumental Performance'. The electronic anthem assisted in a cultural revolution, the advent of an underground counterculture that was growing at an incredible rate. 
Two years after the release of their second studio album, Dig Your Own Hole (1997), The Chemical Brothers released Surrender (1999), receiving mixed reviews. The two would perform at Woodstock '99 as well as headline at Glastonbury to kick off a long UK tour.
Post Millennium
The Chemical Brothers would return from a long stint away from the studio with their fifth album, Push The Button (2005), featuring many celebrities in the music industry. The first single they released, "Galvanized" featuring Q-Tip, entered the UK charts at No. 3, eventually earning a Grammy for 'Best Dance Recording,' while Push The Button also won for 'Best Dance/Electronic Album.'
Their 2007 album, We Are The Night, earned the duo their fourth Grammy, and lead into to a series of gigs scoring for movies and video games. Their last album was released in 2015 under the name Born in the Echoes. The Chemical Brothers have now sold over 12 million albums and six million singles worldwide, with features in movies, TV shows, and video games. They have earned four Grammy Awards, a Brit Award, an MTV Europe Music Video Award, three MTV Japan Music Video Awards, as well as dozens of nominations. While certainly less concerned with producing music than they were two decades ago, The Chemical Brothers will continue to hone their craft in a more matured and selective manor.
Why Should You Care?
Well if you aren't already a Chemical Brothers fan, hopefully you will be now. This duo was innovative and influential during the early popularization of electronic music. Alongside artists like Fatboy Slim, Crystal Method, and The Prodigy, The Chemical Brothers spread electronic music throughout the UK, reaching west to the US and east into Europe. Their live shows were renowned as 'arena-sized' productions and heavily influenced the modern day rave with the sheer amount of lights, speakers, and effects. The music itself is experimental and ground-breaking. The drums, the synths, and the vocals all have influenced modern drum n' bass, electro, techno, house, and all of the sub-genres between them. Over the past 20 years, The Chemical Brothers played an instrumental part in popularizing EDM; any fans of the music, the people, or the culture should do their part to learn about Tom Rowlands and Ed Simons, The Chemical Brothers.
Be sure to visit The Chemical Brothers official website, Facebook, Instagram, Twitter, and YouTube.