The Chainsmokers Jam Into 2018 With New "Sick Boy" Single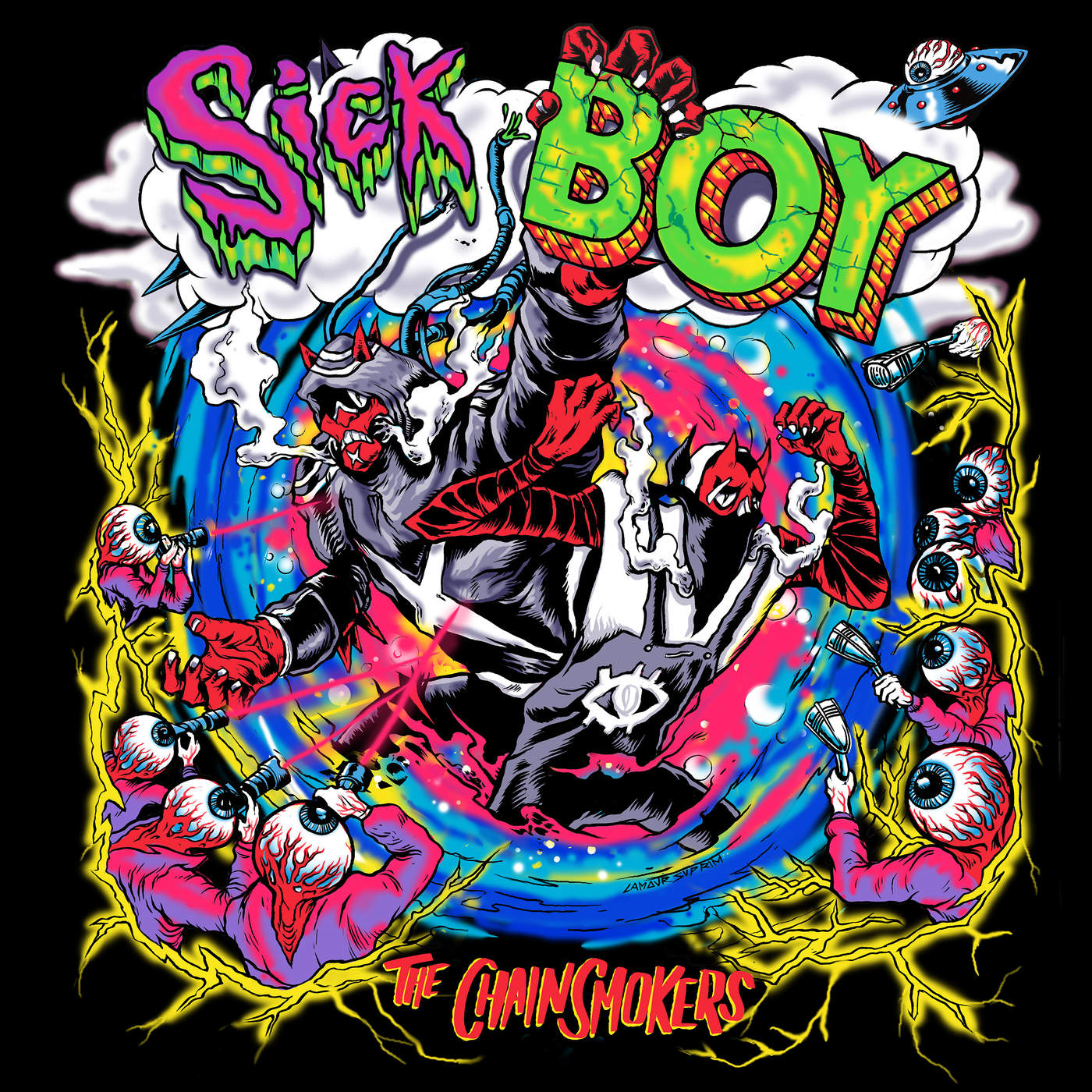 2017 marked an explosive year for the GRAMMY Award-winning, dance dominating, and trend setting group; yup, you guessed it – The Chainsmokers. High expectations were set for the dance-turned-pop duo last week for the release of their new single; "Sick Boy," especially following the crossover success of their first ever album Memories…Do Not Open. Alex Pall and Drew Taggart are living out the pure whirlwind of making dreams come true as music artists. From exploring the world to performing music in countries, nightclubs, and arenas across the globe, they're representing the true dreamer in all of us, and "Sick Boy" is yet another thunderbolt to strike the scene.
A voice that's slowly but surely becoming one of the more recognizable and infectious voices in dance and pop music, Drew Taggart tells the story of "Sick Boy" in this soul driven, outspoken, and powerful song. In just under one week it has hit over 11 million views on YouTube and earned a spot on Best of the Week on iTunes, already paving its avenue to an anthem of the year. "Sick Boy" builds throughout with strong piano chords and a deep, almost haunting yet triumphant tone. Though the melody is quite emotive, the real focus and momentum behind the track lies within its expressive lyrics. Owning the fact that a life in the limelight isn't all glitz and glam, The Chainsmokers lay it all on the line and echo "this is us," "Don't believe the narcissism," "they say that I am the sick boy, easy to say when you don't take the risk boy," and possibly the most notable, "feed yourself with my life's work; how many likes is my life worth?" Accompanying this bold new hit is the enticingly simple but more so compelling music video, which leaves just the artists, microphone, piano and drums to be center of attention. Coupling their human figures with a monstrous and sick side from hysteria, "Sick Boy" packs the perfect punch of profound depth and well-tuned creativity.  
Feel the intensity of "Sick Boy" here: 
Not even a full month into 2018 and The Chainsmokers have set the tone for a year full of new sounds, styles, performances and surprises. "Sick Boy" unleashes the unwavering essence of heart that is The Chainsmokers, and projects their force of energetic character and unstoppable vitality in the music scene right now. It's time for new memories, more energetic entertainment and lively performances by The Chainsmokers in 2018.