The Chainsmokers Unveil Xbox One S Limited Edition Console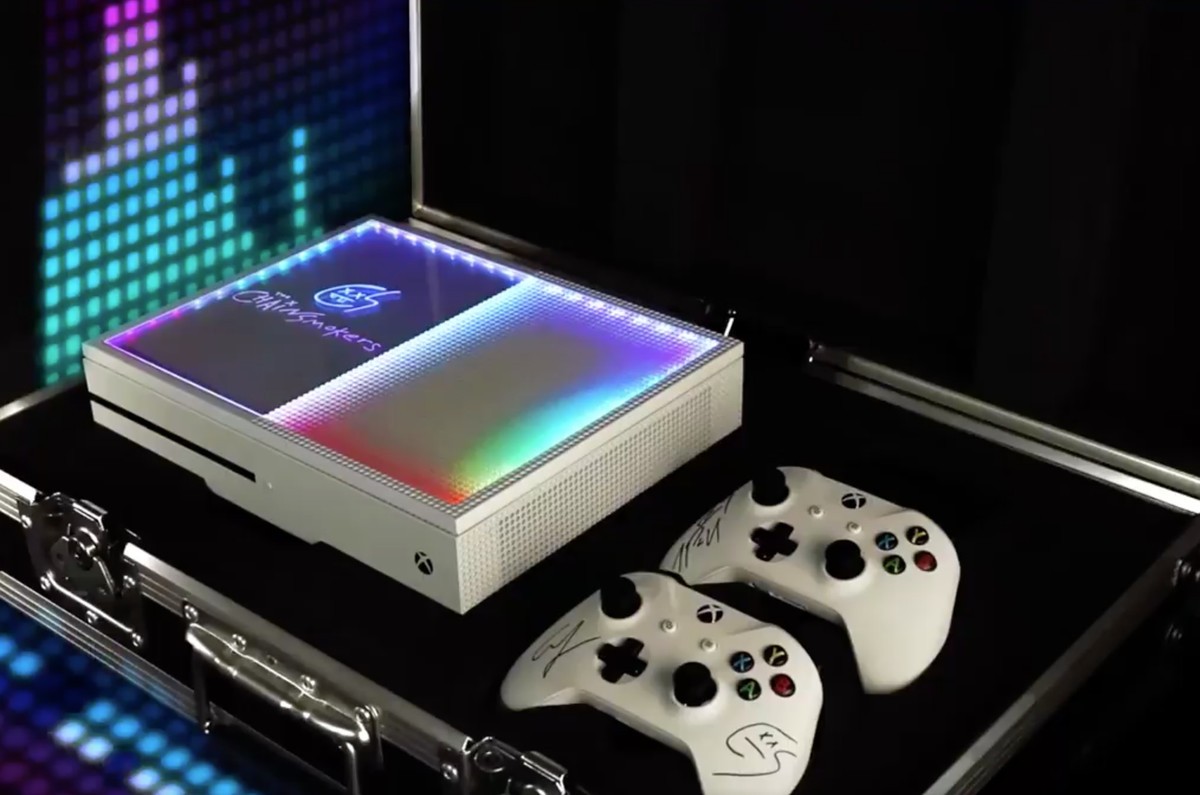 The Chainsmokers have unveiled their very own limited edition Xbox One S console—and they're giving fans an opportunity to win it.
The Xbox One S limited edition console by The Chainsmokers contains an electronic dance music (EDM) inspired console and controllers with their signatures and logo. Technicolor and light-up, the limited edition Xbox One S console appears as though it's dance-floor ready—and a must have for diehard fans of The Chainsmokers or Xbox.
Watch The Chainsmokers Xbox One S limited edition console video:

Find out how to win your very own Xbox One S limited edition console by The Chainsmokers, here.
Since their mega-single "#SELFIE" first exploded onto the airwaves—and made it's way into seemingly every DJ set that year—Drew Taggart and Alex Pall are on top of the world. Over the last year The Chainsmokers have performed the MTV Video Music Awards, Billboard Music Awards, and Saturday Night Live. The guys even earned a GRAMMY Award for Best New Artist earlier this year.
Following the release of their debut studio album, Memories… Do Not Open, the guys are amid their coinciding Memories…Do Not Open world tour. They also recently completed a Reddit AMA, and announced that their debut LP was just certified RIAA platinum. On their socials, The Chainsmokers shared an image (below), which shed insight into their album and single sales over the last two years. These stats include "Closer" with Halsey (certified 7x platinum), "Don't Let Me Down" (certified 5x platinum), "Roses" feat. Rozes (certified 3x platinum), and "Something Just Like This" with Coldplay and "Paris" (both certified 2x platinum).