Chus + Ceballos Announce New 'Nómadas' Album & Tour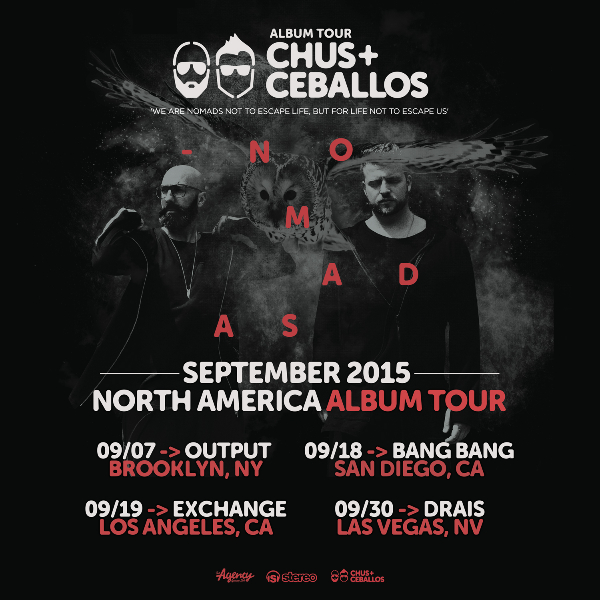 Dance music veterans Chus + Ceballos have announced the launch of their debut artist album Nómadas with an accompanying tour. Sweeping through North American in lieu of the album release, the Nómadas Tour will stop at Output in New York (9/7), Bang Bang in San Diego (9/18), Exchange in Los Angeles (9/19), and Drais in Las Vegas (9/30).
The Nómadas album is out now on vinyl (HERE) and custom USBs (HERE). The album will be available digitally starting on September 28.
Nómadas culminates successful productions from Chus + Ceballos' 15 year career along with the innovative Stereo Productions label releases for a visionary and transcendent full-length album.
Included on Nómadas are the duo's hit singles "Soledad," "Absinia," and "Black Rock City," along with other soon-to-be classics.
For more information on Chus + Ceballos, visit http://www.chusceballos.com/.