'Arena Now': Don Diablo's "Corona-Proof" Event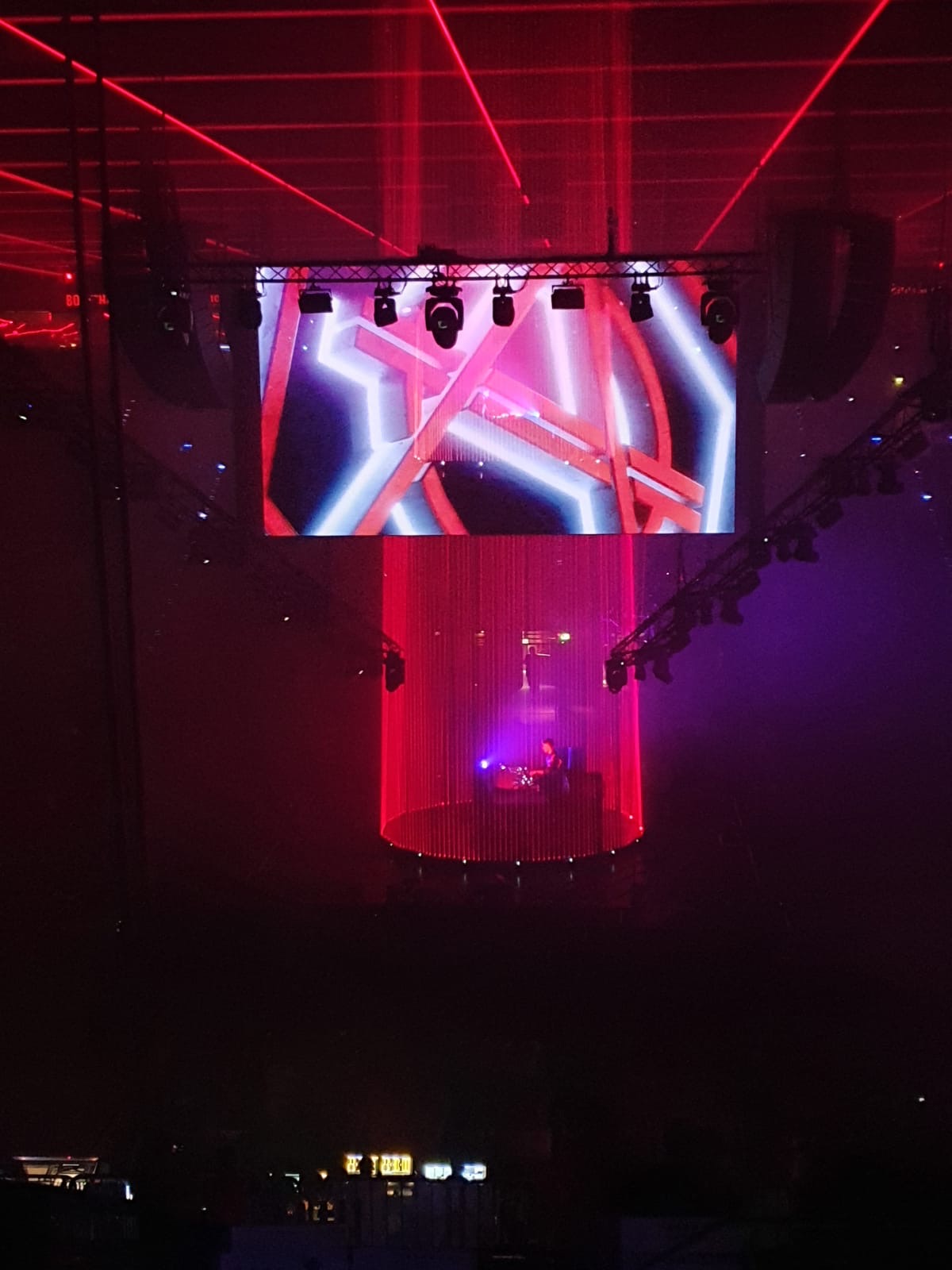 Don Diablo sells out his only live show this summer
Germans might have found the solution to tackle the need for people enjoying their favorite DJs this year. With a string of high profile festivals canceled this year, people are welcoming a night out. We have already seen various Drive-in shows and small scale socially distanced shows happen across the world. But with rules regarding COVID-19 being loosened, more options are becoming steadily available.
Arena Now is a new concept at the hearth of Cologne at the Lanxess Arena. It is mostly used for sport events but is no stranger to seeing the biggest names in the music industry perform there as well. The people behind this enterprise have experience with these kinds of events. Therefore, it's great that they decided to put their new concept "Arena Now" into place. They are taking into account a special hygiene and infection protection concept. Attendees can enjoy their entertainment program live in limited cubes front and center, or at the the rings with appropriate space in between the seats.
Together with the number 1 club in Germany (the legendary Bootshaus) they teamed up to bring the people the first live event in a while, and who else than crowd favorite Don Diablo himself. Already playing two sold out shows in The Bootshaus a couple of months ago, he just played a sold-out show at the Lanxess Arena. He took center stage in the middle of the arena on a rotating platform.
Don Diablo boosted on social media of playing a sold out 'Corona proof' stadium in Europe with the words "Feels like last night we officially made the first steps towards a better FUTURE." It is only fitting that the king of future house and one of the most innovating DJs in the world kicks off this amazing milestone. With this show being corona proof it is vastly different from any other shows we visited so far. We wanted to attend this moment in history and see for ourselves. Luckily we got invited to spent an evening with superstar Don Diablo in the corona proof Lanxess Arena.
Never have we been this excited to go to a concert before. With the long drought of events it is refreshing to go to one. DJ JLV provided a fantastic opening slot to set the mood for the evening. Nevertheless people where still excitingly waiting to see the man of hour. The moment he arrived the crowd went wild. Don Diablo went on to play a fantastic set with loads of music from his own label. The platform gradually turning around, huge screens where everyone could enjoy him play. It might be debatable who enjoyed the show most, his fans or Don himself playing his only live show this summer. You could see the joy on his face during the whole set.
After about two hours he wrapped it, but not without leaving us with his newest release "Thousand faces" an emotional tribute to his father. His father passed away a couple of years ago. Since that day his vision on life has changed drastically. Not long after that he started achieving all the things he dreamed of most of his life. During these last years he has often wondered what his dad would have thought if he could see him now. Don Diablo really a sensitive and emotional DJ at heart if you've followed his live streams on Instagram. He is always so thankful for everything good that is happening around him. The track was also very fitting to be the closing track, a thousand people all holding up their cellphone lights to bring tribute to their DJ and this evening.
More events/DJs have already been announced. Expect to see more high profile names popping up the coming weeks. Already confirmed have been W&W, Da Tweekaz, Yellowclaw, Felix Jaehn among others. Those living close to Cologne are sure in for a wild ride these coming weeks. What the future may hold for this event only time will tell.
Hygiene rules for Arena Now: With the visitors sitting in so-called 'cubes' in their own area. On the lower level of the arena, the seats are divided into blocks of four, with a distance of 1.5 meters from the neighboring block. Extensive hygiene and disinfection measures, distance rules, mask requirement on walkways and contact tracking naturally have priority to protect visitors. The same rules applies for the upper rings, where people were seated with enough distance between them. Masks are worn at all times when moving from seat.